Nutritionists and Dietitians near 94549
View cities in 94549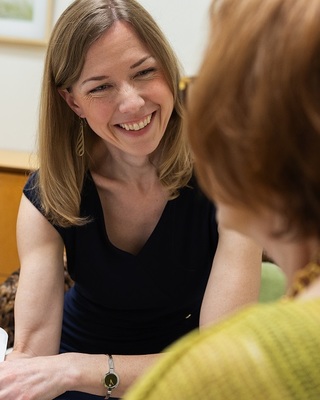 Cambiati Wellness
Nutritionist/Dietitian, RD, CN
We have questions about your story, your readiness to change, and the way you're living your life. •Struggling with digestive issues? •Separating your closet into "skinny" and, ahem, "not so skinny" clothes? •Know what to do but just aren't doing it? •Planning to start a new way of eating this Monday…no really, this Monday. Wait, next Monday. •Not sure what's wrong and all of the tests at the doctor's office are "normal"? We offer a no-cost Breakthrough Session so that we can create the perfect plan for you. You can schedule here: https://rebeccaw.as.me/healthprofs I 925-280-4442 I info@cambiati.com I www.cambiati.com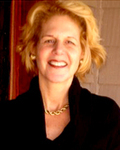 Linda Michaelis
Nutritionist/Dietitian, RDMS
Verified
Would you love to have the convenience of having a personal nutritionist in your home? I have created a hand holding service to educate you and support you in your venture to change your eating habits. Available each day to talk with you, help you make those changes in a simple and painless manner. Assistance with ordering at your favorite spots, even look at websites with you, help you with social or work situations that are food related. You will feel and look like a new person in just a couple of weeks. Website- http://LindaRD.com
Mallory Cooper
Nutritionist/Dietitian, RDN
Verified
Let's cultivate healthy habits that will last a lifetime. I teach you how to nourish yourself and your family with food that powers your busy life without restriction. Working one on one with a Nutritionist offers accountability to make long-term changes to the way you eat. My approach is grounded in scientific evidence that ushers good health for a lifetime, with a non-diet lens. Non-diet means that all foods fit. You'll never hear me ask you to restrict your favorite foods. I'm a weight-neutral practitioner and believe there is much more to overall health and well-being than a number on a scale.  ​
---
How can an 94549 Nutritionist help me?
Dietitians and Nutritionists in 94549 provide advice on good eating habits. They help you with your diet and how it affects your health. They assess nutrition needs and food patterns, plan a diet that's appropriate for your physical and dietary needs, and provide nutrition counseling, such as advice on dietary changes and menu plans. They advise on special diets for medical conditions such as diabetes, high blood pressure, food allergies, and obesity.

The word dietitian has a variant spelling 'dietician' (e.g. find an 94549 dietician). Both spellings are correct.
---
About 94549 Registered Dietitians
Registered Dietitians or Registered Dietitian Nutritionists in 94549 complete a bachelor's degree at a school accredited by the Commission on Accreditation for Dietetics Education of the Academy of Nutrition and Dietetics, as well as a period of supervised practice and an exam administered by the Commission on Dietetic Registration. While certification is not required in all states for nutritional counseling or nutrition therapy, only individuals certified by their respective states may use the Certified Dietitian or Certified Nutritionist titles.
---
How to use my insurance?
Some Nutritionists and 94549 dietary professionals accept health insurance. Check to see if your insurance is covered. Feel free to discuss this when you contact the Nutritionist or Dietitian.