Nutritionists and Dietitians near 90402
View cities and counties in 90402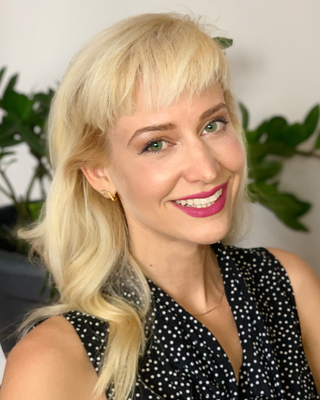 Jessica Michelle Coghill
Nutritionist/Dietitian, MS, CNS
Verified
90% of health conditions and diseases can be prevented by proper nutrition and lifestyle modifications. Not only does management and prevention of chronic health conditions improve the quality and satisfaction of living, but it also adds years and saves money later in life. The sooner you take the steps to a healthier life, the sooner you'll feel better, happier, more energized, and more confident about your appearance. I'm here to help you set the foundation for a more fulfilling life you can enjoy with family and friends in years to come!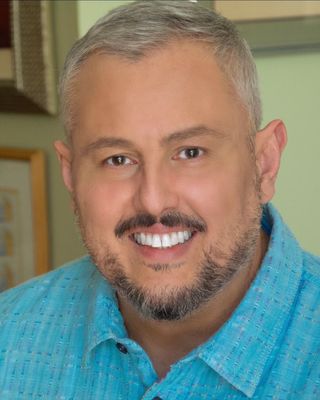 Dr. Leandro Pucci
Nutritionist/Dietitian, DCN, CNS, CKNS, LDN
Verified
4 Endorsed
Have you been diagnosed with (pre)-diabetes? Can't lose weight? Are you struggling with digestive issues, low libido, male function problems, cholesterol, hypertension, lipedema, or cognitive function? Or do you want to optimize your health but need help knowing where to start? I work with my patients to identify the root cause of their health concerns and develop data-centric, evidence-based nutrition and lifestyle recommendations that address their health needs, not just fix the symptoms. I can help you reach your health goals with a Personalized and Sustainable plan that fits your goals and concerns.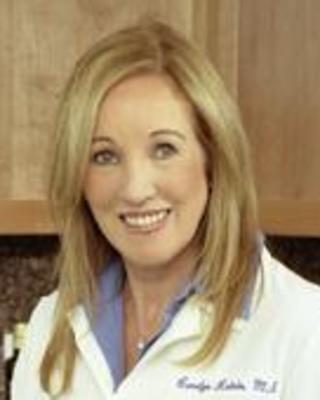 Carolyn Katzin
Nutritionist/Dietitian, MS, CNS
Verified
Experience helps me provide kind, compassionate, intuitive and helpful advice. I may use Bio-impedance analysis (BIA) to guide us. Along with waist measurements aim to optimize your health and eating habits. "Intuitive, intelligent and informed" is how one client described me. I will help you set realistic goals and avoid broad or irrelevant recommendations. Virtual visits are available or in person.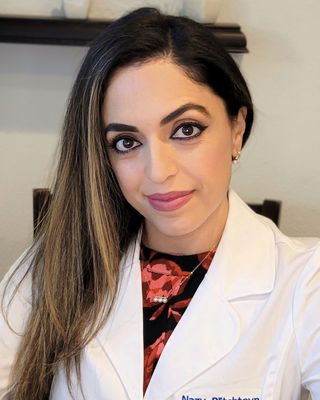 Nazanin Blitshteyn
Nutritionist/Dietitian, RDN
Verified
With my vast experience and success in Nutrition consulting I am able to deliver results to people that want to loose weight, keep the weight loss off and to achieve a more healthier energetic life. My approach is different because I combine counseling with nutrition therapy to produce stellar results that are long lasting. I give my clients the tools they can use to live a healthy, productive and happy life. I truly believe that the mind is the most powerful tool and needs constant counseling, coaching and training to accomplish any goal. Choose me as your partner and win.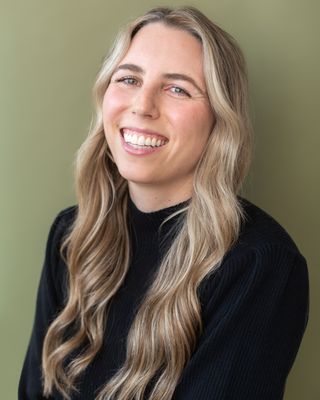 Kate Brock
Nutritionist/Dietitian, MA, MS, CNS, LDN
Verified
2 Endorsed
I specialize in intuitive eating, gut & hormones. Your relationship with food does not have to be complicated. You may be exhausted from dieting most of your life and found that the constant focus on food has affected your life. You may think about food all day & are in a place where you want to get back to living your life vs. constantly focusing on food. Maybe you have recovered physically from an Eating Disorder but feel like there is more work to be done to break fear around foods. I have helped many people that have felt hopeless overcome fear around foods, stop binge eating, and find a healthy, joyful relationship with food.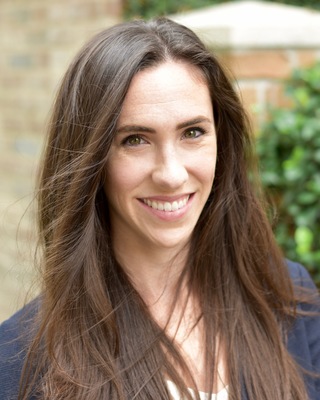 Kathleen Meehan
Nutritionist/Dietitian, MS, RD, LDN
Verified
As a non-diet dietitian and certified intuitive eating counselor, I'm passionate about satisfying eating and respectful care for all bodies. My goal is to help people reconnect to their needs through self-compassion, curiosity, and boring self-care. We'll work to increase awareness of inner wisdom and reflect on the impact of past experience. If you're interested in finding more enjoyment in food, regaining trust in your body's cues, and increasing body respect, please reach out. I believe that you deserve to move beyond dieting, restriction and food rules.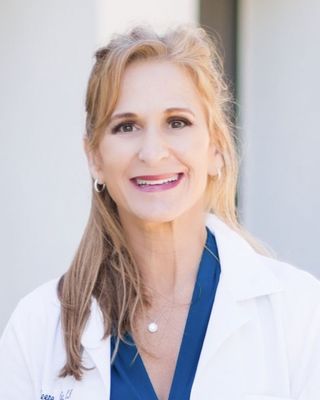 Juli Keene
Nutritionist/Dietitian, BSc, MS, CN
I'm Juli Keene MS, CN known as THE Los Angeles Nutritionist for 26 years. I've guided thousands including Olympic champions & professional athletes, performers, You Tube stars, directors, musicians, CEOs, Execs, celebrities, & more, My NutritionLab System of customized, functional lab testing, deep analysis, & personalized nutrition plans identify exactly what your body needs & my apps help you plan, track & stay accountable. My clients get results! 5-stars Yelp & Google. & ask me for my free handouts & courses, join my email list. Online programs & on Instagram & TikTok & You Tube as the LosAngelesNutritionist Macrobalanced meals.
---
How can an 90402 Nutritionist help me?
Dietitians and Nutritionists in 90402 provide advice on good eating habits. They help you with your diet and how it affects your health. They assess nutrition needs and food patterns, plan a diet that's appropriate for your physical and dietary needs, and provide nutrition counseling, such as advice on dietary changes and menu plans. They advise on special diets for medical conditions such as diabetes, high blood pressure, food allergies, and obesity.

The word dietitian has a variant spelling 'dietician' (e.g. find an 90402 dietician). Both spellings are correct.
---
About 90402 Registered Dietitians
Registered Dietitians or Registered Dietitian Nutritionists in 90402 complete a bachelor's degree at a school accredited by the Commission on Accreditation for Dietetics Education of the Academy of Nutrition and Dietetics, as well as a period of supervised practice and an exam administered by the Commission on Dietetic Registration. While certification is not required in all states for nutritional counseling or nutrition therapy, only individuals certified by their respective states may use the Certified Dietitian or Certified Nutritionist titles.
---
How to use my insurance?
Some Nutritionists and 90402 dietary professionals accept health insurance. Check to see if your insurance is covered. Feel free to discuss this when you contact the Nutritionist or Dietitian.