Nutritionists and Dietitians near 33401
View cities and counties in 33401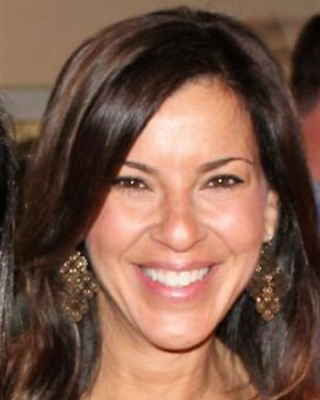 Jamie Schlifstein
Nutritionist/Dietitian, MS, RD, LDN
Verified
1 Endorsed
I specialize in providing current evidence-based nutrition counseling to people with obesity, eating disorders, diabetes and many medical nutrition issues. I complete an assessment of overall health status, social and medical histories, lifestyle, and calculate daily calorie and nutrient requirements. I design individualized programs unique to you based on your health, lifestyle, and preferences.
Madeline Rose Alfiero
Nutritionist/Dietitian, LDN, RD, MS, RYT-275
Verified
My name is Madeline Alfiero and I am the sole owner of Osea Nutrition. I am a Licensed Registered Dietitian, a certified confidence coach and mindfulness nutritionist as well as a yoga and pilates instructor. I work solely with women to help them live their best life. Women who seek nutrition counseling from me decide that it's time to put their health and wellness first. Essentially, my client's goal is to improve their quality of life and become unstoppable!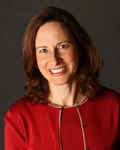 Sandy Livingston
Nutritionist/Dietitian, MEd, RD, LDN
Verified
Many people are confused about what they should eat from all the conflicting information in the media. There is no one diet for everyone. Based on each person's health history, I put together an individualized meal plan with the right foods to help them reach their goals.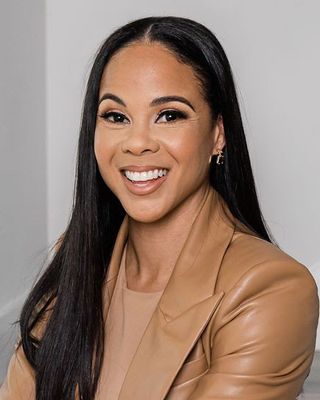 Courtney A Minors
Nutritionist/Dietitian, MS, RDN, LDN
Verified
Excessive cravings? Fatigue? Unsure how to manage your new diagnosis? With balanced nutrition and lifestyle changes, you can take charge of your overall health. Instead of eliminating favorite foods, I will show you how to make them work for you instead of against you. Are you looking for support & accountability? Simple recipes? Not sure which supplements are best for you? You are in the right place. I will create a personalized Wellness Plan to help you feel energized & your very best.
Karuna: Nutrition + Movement
Nutritionist/Dietitian, MS, RD, LDN
Verified
Telehealth Available / Our Registered Dietitians provide nutrition counseling to patients of all ages using a "whole health" approach to help clients make maintainable changes for a healthy lifestyleOur role is to help you, or your child, create a positive relationship with real, wholesome food - through education, meal planning & behavioral changes that fit your lifestyle. Combining a foundation in evidence-based, medical nutrition therapy with a holistic, individualized approach to our practice, our dietitians aim to help clients develop realistic, achievable goals to overcome their barriers to nutrition success.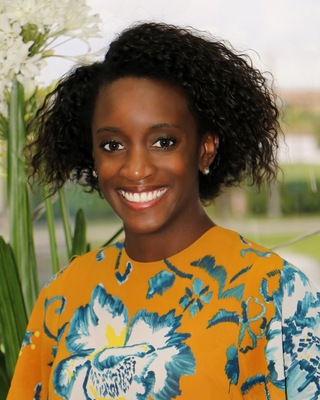 Alana Walling
Nutritionist/Dietitian, MS, RD, LDN
Verified
AS I Am Nutrition was created by me, Alana Sims. I am a registered dietitian and licensed nutritionist offering virtual and in-person nutrition counseling to people desiring a healthy relationship with food. I have expertise as a dietitian helping people who struggle with eating disorders ( anorexia, bulimia, binge eating disorder, ARFID), etc.), body image, chronic dieting, and much more. I use a compassionate and unconventional approach to help you apply evidenced-based nutritional practices to create a life free of food worry. Contact me today if you would like to learn more about how I can guide you on a path to food peace!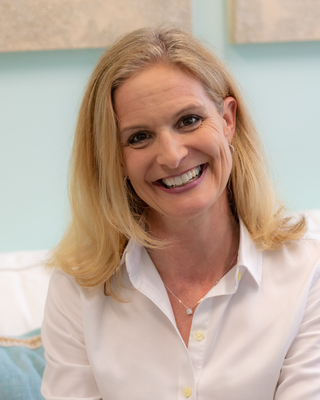 Christie Caggiani
Nutritionist/Dietitian, RDN, LDN, CEDRD-S
Verified
I can help you heal from your fight with food. My warm, relatable approach can empower you to identify, understand & move you beyond your eating struggles, whether you are seeking peace from the chaos of diet culture, recovering from an eating disorder or looking to optimize your health. My specialization in disordered eating & eating disorders for over 25 years has taught people to eat intuitively & move joyfully. I work closely with other medical & mental health professionals so clients can most effectively embrace a healthful, intentional & happy life.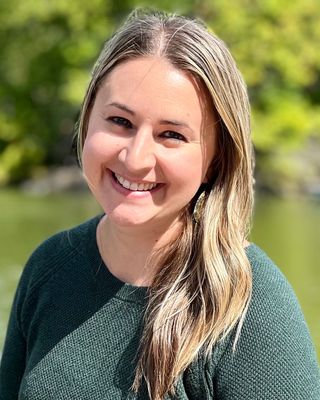 Susan Portz
Nutritionist/Dietitian, MS, RDN
Verified
I am a registered dietitian from Wisconsin. I holds my master's degree in dietetics and have 9 years of experience working as a clinical dietitian in a variety of settings. I completed my certification in intuitive eating in 2021 and have been supporting clients with disordered eating and eating disorders since 2019.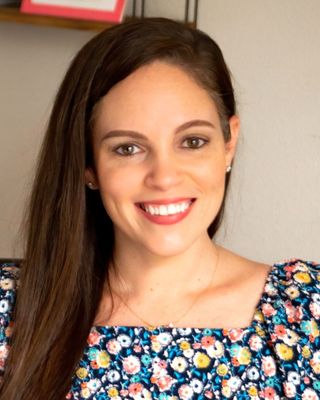 Devin Steele
Nutritionist/Dietitian, RD, CSOWM, LD
Verified
*100% Online dietitian. Hey everyone! My name is Devin. I'm a registered and licensed dietitian and a Board Certified Specialist in Obesity and Weight Management (CSOWM). I hope to shift mindsets when it comes to the many challenges surrounding food..... when to eat, how much to eat, finding the time to cook/meal prep, how to break the "all-or-nothing" mentality, how to break the yo-yo dieting and restrictive eating patterns, and more. It's literally exhausting! Let's break the "food rules" and allow ourselves to eat freely.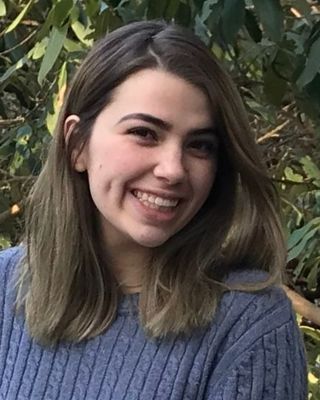 Tessa Balish
Nutritionist/Dietitian, RD, CDN/LDN
Verified
1 Endorsed
Your relationship with food and body is essential. We live in a society that discourages nurturing our inner child. Yo-yo dieting, calorie counting, and other weight-loss methods are exhausting. Using these strategies can find us labeling and avoiding certain foods. You deserve nourishment that works for you. As a non-diet dietitian, I work to improve the connection between you and food. During our sessions we will focus on gaining insight on how foods make you feel physically, mentally, and emotionally.
Teresa Marino
Nutritionist/Dietitian, NC
Verified
Need guidance & motivation? I can help! I overcame my own health challenges ranging from hiatal hernia, adrenal fatigue, leaky gut, and a burst appendix which caused gluten and dairy intolerance and compromised my immune system. I no longer take two meds for Hashimoto thyroid and reversed my Osteopenia diagnosis. By drawing on my own personal experiences combined with my Nutrition Consultant Certification I seek to motivate and inspire you towards your optimal health. I introduce holistic modalities such as yoga, breath work, mediation, qigong, mindfulness, EMDR, TRE, self-care, accupuncture, chiropractic and more!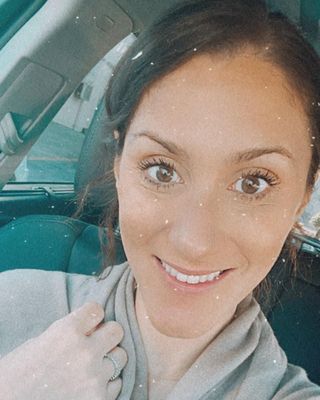 Vickie Klimantiris
Nutritionist/Dietitian
Verified
Frustrated with dieting? Confused with what to eat? If you're ready to get control over your health and never have to diet again then say no more! Hey there! I'm Vickie, a Registered Dietitian Nutritionist who through evidence based practice will help empower you to learn how to get control over your health without ever having to follow a crash diet again!
Sarah Mirkin
Nutritionist/Dietitian, RDN, CPT, LD
Verified
Do you struggle with digestive issues like IBS, GERD, bloating, irregularity, gas? Does food & your weight feel like a constant battle? Do you feel like if you were thin, or never bloated & free from digestive issues, life would be easy? The answer is "YES" for most people. You don't need to struggle. I can teach you how to eat so you feel & look your best! My approach is practical. I will help you establish a healthy relationship with food, heal your gut, and reach your health & weight goals permanently. I've written 2 books. The first book is for weight loss for women over 40 and the 2nd on the low FODMAP diet. Let me help you!
---
How can a 33401 Nutritionist help me?
Dietitians and Nutritionists in 33401 provide advice on good eating habits. They help you with your diet and how it affects your health. They assess nutrition needs and food patterns, plan a diet that's appropriate for your physical and dietary needs, and provide nutrition counseling, such as advice on dietary changes and menu plans. They advise on special diets for medical conditions such as diabetes, high blood pressure, food allergies, and obesity.

The word dietitian has a variant spelling 'dietician' (e.g. find a 33401 dietician). Both spellings are correct.
---
About 33401 Registered Dietitians
Registered Dietitians or Registered Dietitian Nutritionists in 33401 complete a bachelor's degree at a school accredited by the Commission on Accreditation for Dietetics Education of the Academy of Nutrition and Dietetics, as well as a period of supervised practice and an exam administered by the Commission on Dietetic Registration. While certification is not required in all states for nutritional counseling or nutrition therapy, only individuals certified by their respective states may use the Certified Dietitian or Certified Nutritionist titles.
---
How to use my insurance?
Some Nutritionists and 33401 dietary professionals accept health insurance. Check to see if your insurance is covered. Feel free to discuss this when you contact the Nutritionist or Dietitian.