Nutritionists and Dietitians near La Prairie, QC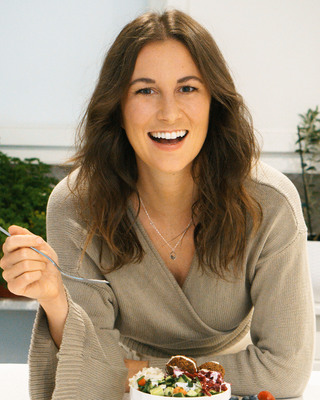 Alyssa Fontaine
Nutritionist/Dietitian, RD
Verified
Hi! I'm a vegan registered dietitian and I help people eat more plant-based foods. I work full-time with individuals that want to eat more plant-based or are plant-based. As a vegan dietitian/nutritionist I can help you with: balancing your diet, weight loss, eating disorders, IBS & digestive problems, sports nutrition, pregnancy, lactation and toddler/child/adolescent nutrition. I do take on the vegetarian, you do not need to be strictly vegan to consult! All my consultations are online via Zoom across Canada. The best way to contact me is via email, I will send you a link to book a free 15 minutes Zoom/Phone discovery call :)
TeamNutrition Dietitians Toronto
Nutritionist/Dietitian, RD, DtP
As Registered Dietitians in Toronto at TeamNutrition, we are guided by the deep desire to bring you to your health or performance goals. As a team, we support each other in order to offer you an exceptional service, that is personalized to you and adapted to the latest food science. This strength has led us to be chosen as a proud university partner. We were chosen to offer our services in four Universities in Québec. Our dietitians are guided by our mandate: Innovation, progress, care, and professionalism.
(647) 250-1582
Office is near:
Montréal,
QC
H3G
Julia Liber
Nutritionist/Dietitian, RD
Verified
You are worried about your health risk. You think you need to improve your nutrition, yet you have no idea what to do and you are feeling overwhelmed. You have been told you need to lose weight, or you feel that you need to lose weight. Yet you are feeling stuck, since all the diets you have been trying out have been failing you. You are confused about all the information you hear from family, friends, the internet and you would like to see a professional to help you develop healthy eating habits which would be best for YOU. You would like to develop long term changes in your nutrition in order to develop a healthy lifestyle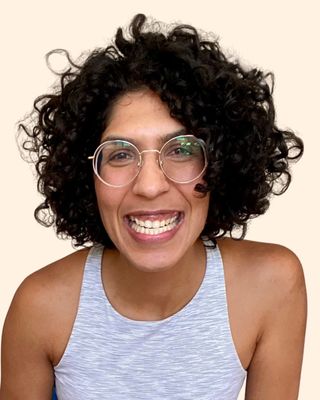 Vegan Sports Nutrition - Tara Gallimore RD MSc
Nutritionist/Dietitian, RD, MSc
Verified
You are a vegan or vegetarian athlete or active person who wants to feel confident that your plant-based diet is balanced, contains all the nutrients you need, and supports your level of activity. You want to improve your energy and get the next level of athletic performance without counting macros or calories. You want to be coached by a certified nutrition professional who knows that you can reach your goals without eating meat.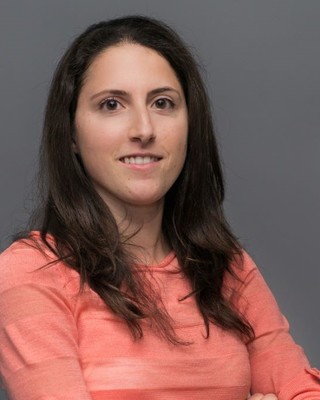 Zeina Khawam Nutritionniste
Nutritionist/Dietitian, RD
Verified
You know that dieting doesn't work, but you're desperate. You tell yourself this is the last time you diet and promise yourself "I'll be good". You think things will be different after you lose a few pounds and that you'll start focusing on other aspects of your life then. We know that it's not only what you eat but how you eat. I can help you live a healthier life in many ways, whether it is to lose or gain weight or deal with medical issue.
---
How can a La Prairie Nutritionist help me?
Dietitians and Nutritionists in La Prairie provide advice on good eating habits. They help you with your diet and how it affects your health. They assess nutrition needs and food patterns, plan a diet that's appropriate for your physical and dietary needs, and provide nutrition counseling, such as advice on dietary changes and menu plans. They advise on special diets for medical conditions such as diabetes, high blood pressure, food allergies, and obesity.

The word dietitian has a variant spelling 'dietician' (e.g. find a La Prairie dietician). Both spellings are correct.
---
About La Prairie Registered Dietitians
Registered Dietitians or Registered Dietitian Nutritionists in La Prairie complete a bachelor's degree at a school accredited by the Commission on Accreditation for Dietetics Education of the Academy of Nutrition and Dietetics, as well as a period of supervised practice and an exam administered by the Commission on Dietetic Registration. While certification is not required in all states for nutritional counseling or nutrition therapy, only individuals certified by their respective states may use the Certified Dietitian or Certified Nutritionist titles.
---
How to use my insurance?
Some Nutritionists and La Prairie dietary professionals accept health insurance. Check to see if your insurance is covered. Feel free to discuss this when you contact the Nutritionist or Dietitian.