Nutritionists and Dietitians near 93101
View cities and counties in 93101
Julie Hayes-Nadler
Nutritionist/Dietitian, RDN, IFNCP
Verified
I am a Registered Dietitian Nutritionist and am devoted to helping my clients recover from all forms of disordered eating, including Anorexia, Bulimia, Orthorexia, Extreme Picky Eating, Binge Eating and chronic dieting. I understand your seemingly endless battle with anxiety over what to eat along with your often co-existing struggle with negative body image and I have the tools to help you heal. I also specialize in Integrative and Functional Nutrition and am here to help those struggling with hormonal, metabolic and gut related disorders such as PCOS, metabolic syndrome, Diabetes, Cardio-Vascular Disease, Hypothyroidism, GERD, IBS and others.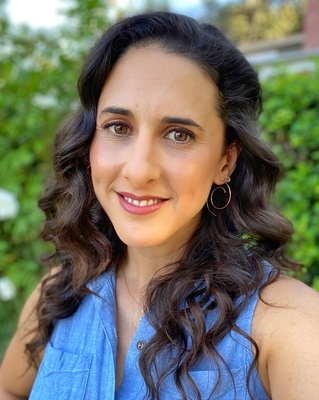 Sarah Eichenbaum
Nutritionist/Dietitian, RD
Verified
I work with people of all ages, focusing on those struggling with eating disorders as well as working with people for prenatal and postnatal nutrition. There is a lot of pressure to eat a certain way and look a certain way, but everyone is unique and I work to help find what works best, and is healthiest, for you. I focus on understanding our thoughts, feelings, and actions around food and body image. I will provide you the tools you need to build healthy and sustainable habits around food and body image so that you can enjoy your life, minus restrictive thinking and behaviors.
Amy Isabella Chalker
Nutritionist/Dietitian, RDN, LMT
Verified
1 Endorsed
Clients who seek to work with Amy have often pursued other avenues of nutrition management, including diets, traditional meal plans, and other healthcare professionals as a means to meet their goals. Frequently, Amy provides a more in-depth examination of external tools, and encourages clients to inquire within and challenge themselves to view their food and their relationship with the body and self differently.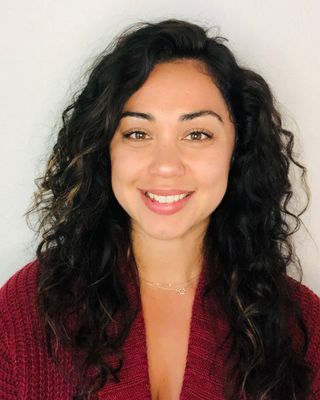 Rachel Regalado
Nutritionist/Dietitian, RD
Verified
1 Endorsed
Do you often skip meals (usually unintentionally because you are so busy) until you become hangry, lose all self-control around a bag of hot-cheetos (or other "non-desirable" food item)...and then wonder why you are not making progress on your health-related goals? Do you feel too busy, over-worked, or overwhelmed to consistently exercise? Do you remember a time when this wasn't the case? Does reflecting on all of this make you upset, sad, or maybe even resentful? You are not alone. Not even close. I help busy career and family oriented individuals develop healthy habits with simple solutions.
Happy Healthy Littles
Nutritionist/Dietitian, NC
HHL meets the needs of every couple TTC, those pregnant & postpartum. Their goal is our goal; conceive, carry, birth, nurse and raise a happy healthy little! Whether infertility, multiple miscarriages, pregnancy complications like morning sickness, GDM, HELLP or postpartum concerns like PPD/PPA or colic in baby Dani's 10 years of practice have seen it all. Her extensive experience has been compiled into HHL's online Nutrition Packages so that you as a mom have access to better nutrition forever. To get started with us today use code hhl50 to save 50% on any and all nutrition packages - we've helped thousands let us help you too!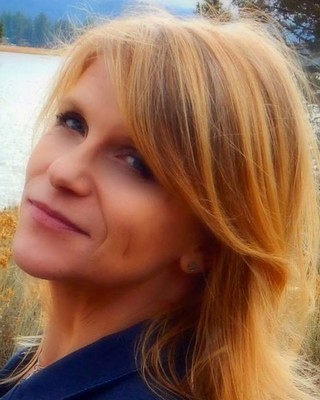 Julie Chudak
Nutritionist/Dietitian, RDN, CPT, CLT
Verified
3 Endorsed
I work with women miserable from pain, bloat and fatigue who want to get up in the morning feeling energized, have a flat stomach, and know what she eats will not have her looking for the nearest bathroom. Do you suffer from diarrhea/constipation, IBS, brain fog, chronic fatigue, depression/anxiety and/or autoimmune disease and has your doctor told you you just have 'live with it' because all tests came back normal? The good news? You can banish bloat, clear brain fog, feel energized and reduce pain. How? By testing for food sensitivities and/or finding out if your GI tract is out of balance.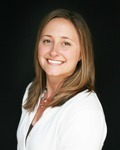 Monica M Lowe
Nutritionist/Dietitian, MS, RD
I provide personal and individual nutrition education and counseling on a variety of health and nutrition issues. My approach is simple, yet effective. I work with the individual to assist in empowering them to make healthier eating habits and lifestyle changes. It definitely is not easy to take charge of your health on your own, but can be done when you have the right skills, information, and motivation. My goal in working with people is for them to eat healthier, feel better and to embrace eating as an enjoyable experience.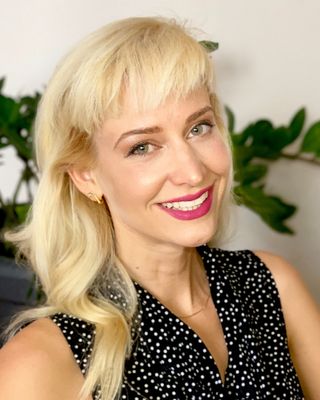 Jessica Michelle Coghill
Nutritionist/Dietitian, MS, CNS
90% of health conditions and diseases can be prevented by proper nutrition and lifestyle modifications. Not only does management and prevention of chronic health conditions improve the quality and satisfaction of living, but it also adds years and saves money later in life. The sooner you take the steps to a healthier life, the sooner you'll feel better, happier, more energized, and more confident about your appearance. I'm here to help you set the foundation for a more fulfilling life you can enjoy with family and friends in years to come!
Heidi Pasch
Nutritionist/Dietitian, CNC, CPT, PES
Verified
1 Endorsed
I help clients feel great, inside and out! My ideal client wants to stop yo-yo dieting, and stop physically punishing themselves at the gym for their last meal. They want to enjoy food sans guilt, exercise to feel good, and celebrate their body's successes. They'd like to train to be strong and flexible, both mentally and physically. Why? Because my ideal client wants to be able to move well and keep up with their kids and/or grandkids. They don't want to worry about getting up off of the floor. They want more energy, a clear mind, confidence, and pain-free movement.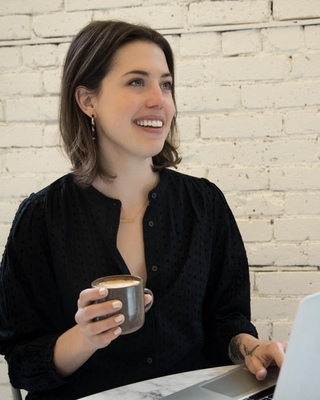 Flannery Nielsen
Nutritionist/Dietitian, MS, RDN
Verified
1 Endorsed
If you're done with quick fixes, restrictive diets, getting nutrition advice from instagram and trying to connect the dots between your symptoms all on your own, don't worry. There's a better way! Together we will work to get to the root of your symptoms using a whole body approach and targeted lab testing. We will create a plan for healing that is personalized to you and sets you up for long term success. And the best part is, you'll learn to understand your body's needs so you can easily make choices that support your health while still enjoying your life and your favorite foods.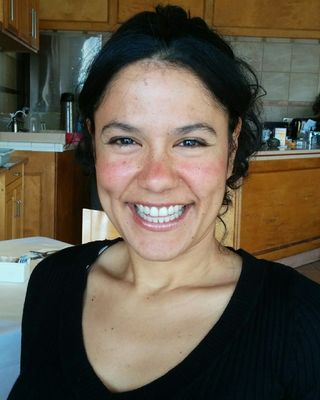 Diurka Liseth Sotomayor
Nutritionist/Dietitian, RD, CDCES
Verified
1 Endorsed
I am a Dietitian-Nutritionist who specializes in nutritional therapy and dietary education. I am committed to forming relationships with patients looking to lose or manage their weight, deal with chronic diseases such as diabetes; high blood pressure; kidney disease or improve their sports and fitness performance. Spanish: Tambien puedo ayudar a mi comunidad latina a alcanzar sus metas nutricionales.
Josie Iroz
Nutritionist/Dietitian, MS, RD, CD
Verified
I specialize in finding peace with food through mindful eating to get to Intuitive Eating. Is restriction your go-to coping skill? Maybe you feel like you have lost control of food. Or maybe you just don't trust yourself around food. I can help you improve your relationship with food so that you promote both emotional & physical wellbeing. I will support you as you learn to trust food and your body.
---
How can an 93101 Nutritionist help me?
Dietitians and Nutritionists in 93101 provide advice on good eating habits. They help you with your diet and how it affects your health. They assess nutrition needs and food patterns, plan a diet that's appropriate for your physical and dietary needs, and provide nutrition counseling, such as advice on dietary changes and menu plans. They advise on special diets for medical conditions such as diabetes, high blood pressure, food allergies, and obesity.

The word dietitian has a variant spelling 'dietician' (e.g. find an 93101 dietician). Both spellings are correct.
---
About 93101 Registered Dietitians
Registered Dietitians or Registered Dietitian Nutritionists in 93101 complete a bachelor's degree at a school accredited by the Commission on Accreditation for Dietetics Education of the Academy of Nutrition and Dietetics, as well as a period of supervised practice and an exam administered by the Commission on Dietetic Registration. While certification is not required in all states for nutritional counseling or nutrition therapy, only individuals certified by their respective states may use the Certified Dietitian or Certified Nutritionist titles.
---
How to use my insurance?
Some Nutritionists and 93101 dietary professionals accept health insurance. Check to see if your insurance is covered. Feel free to discuss this when you contact the Nutritionist or Dietitian.