Naturopaths in Wisconsin
View cities and counties in Wisconsin
Angelica White
"Dr Angelica White, Ph.d has a history in Natural Medicine that goes back 2 decades. Dr White currently works as a Health Consultant, Health Hypnotist, Massage Therapist and Skin Care Therapist in Madison, Wi and surrounding areas. Ms White offers zoom sessions to clients & patients that live out of the state & country. Dr. White feels passionate about her career, and nothing makes her happier than being of service to others. Freeing people from chronic pain and helping people with long term chronic pain management has become one of her fortes over the years of seeing patients.
Rebecca Georgia
I am a Naturopathic physician. I graduated summa cum laude from the College of Naturopathic Medicine at the University of Bridgeport, where I received my doctorate degree. I use safe, non toxic approaches to treat the underlying cause of disease. My patients are treated as individuals and their treatment is tailored to their specific needs. I have a passion for helping others. My goal is to encourage, educate, and inspire my patients to become healthy. I utilize a variety of research based modalities including; healthy lifestyle changes, vitamins and minerals, herbal medicine, counseling, craniosacral therapy and homeopathy.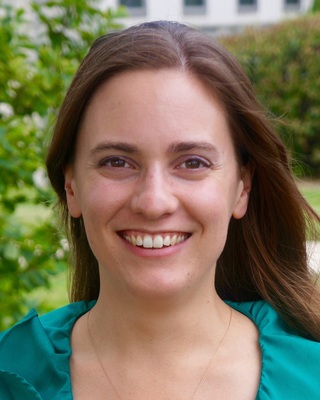 Mary Simon
Naturopath, ND
1 Endorsed
My ideal patients are at a point in their lives where they are ready to make changes and do what it takes to feel well again. Health is a day-in and day-out commitment, YOU have to live in your body 24/7, so why not make it great?! In every consultation, I focus on the determinants of health-- nutrition, hydration, gut health, sleep, stress, sunlight, fresh air-- to build a strong foundation for health to exist.
Allison R Becker
Naturopath, ND, LAc
Verified
I provide quality, individualized natural medicine for the entire family. I particularly enjoy working with women, children and families. My patients appreciate my unique approach to their illness. I take time to get to know you as a whole person in order to address the root cause of your problem. I then use natural medicines to trigger the body's innate ability to heal itself and correct the imbalance. I use a combination of custom herbal formulations, diet, stress modification, exercise, acupuncture and specific supplementation. With these tools, I create a Personalized Wellness Plan at each visit that will work into your unique life.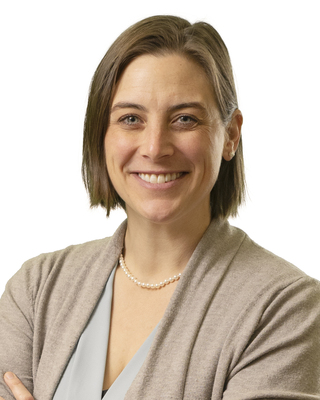 Jennifer Flynn
I enjoy working with people from all walks of life with a variety of health concerns. Our goal is to identify the root of dysfunction and empower the individual to take ownership of their health moving toward wellness. It is exciting to work with people who have questions, have done personal research, and are curious about how best to establish a foundation of health in their lives.
---
How to tell if Naturopathy is right for me?
A Wisconsin naturopath is a practitioner of naturopathy, a form of alternative medicine based on the idea that the body has an innate capacity to heal itself. Wisconsin Naturopaths improve health by treating the person holistically, tapping a person's own internal body, mind, and spirit resources. Naturopathy comprises a blend of different therapies, all attempting to restore the body to health in the most natural, noninvasive way possible by stimulating the body's own healing powers.
---
About Wisconsin Naturopaths?
Graduates from accredited naturopathic medical schools may use the academic title 'Doctor of Naturopathic Medicine' or 'ND' but there is no standardized professional title in all states (see below). Accredited Naturopathic Doctors in Wisconsin generally practice as primary care providers of naturopathic medicine preferring to use a holistic approach with natural remedies such as medicinal herbs and foods rather than conventional drugs.
---
Insurance and licensing for Naturopaths in Wisconsin?
Jurisdictions that regulate the practice of naturopathic medicine and where professionals may acccept insurance include Arizona, New Hampshire (Doctor of Naturopathic Medicine); Oregon, Utah, Washington (Naturopathic Physician); Minnesota (Naturopathic Doctor); Alaska, California (including Traditional Naturopaths), Colorado, Kansas, Maine (Naturopathic Doctor); Connecticut, District of Columbia, Hawaii, Idaho (excluding Traditional Naturopaths), Montana, Vermont (Naturopathic Physician); and North Dakota (Naturopath). In Canada, Manitoba (Doctor of Naturopathy); Saskatchewan , Nova Scotia, British Columbia (Naturopathic Physician); and Ontario, British Columbia (Doctor of Naturopathic Medicine).