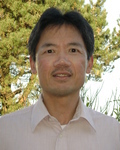 Daniel W Ng
Are you looking for an Alternative Health Care provider who will take the time to listen, and would truly like to help you? I am a California licensed acupuncturist with a PhD. in Oriental Medicine and a former clinical professor at the Academy of Chinese Culture and Health Sciences. I have been practicing Oriental Medicine and Acupuncture for over 20 years. I have developed very unique acupuncture techniques, which often allows you to feel results after only one visit.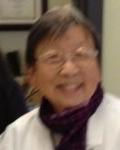 Yu Ying (Emmie) Zhu
Acupuncturist, LAc, MD(CHN), CMD(CHN
Verified
I was a Western medical doctor and then also a Chinese medical doctor and have practiced integrative Western and Chinese medicine for 30+ years in hospitals in China before I came to US as a visiting professor at UCSF. In US, I have been a professor at Acupuncture and Integrative Medicine College Berkeley and treating patients in my private TCM practice for 20+ years. With over 50 years of extensive Western and Chinese medical experience, compassion, caring, and a holistic approach, I have successfully helped many patients with various health challenges including difficult cases that could not be helped with only Western medicine.
---
Chinese Acupuncture Acupuncturists
Traditional Chinese acupuncture is the form of acupuncture in which the plurality of practitioners are trained, and it remains the most widely practiced form. According to traditional Chinese medicine, the human body is filled with lines or channels through which the energy of the body flows.

If you're looking for help with Chinese acupuncture in 94118 or for an 94118 traditional Chinese acupuncturist, or traditional chinese medicine 94118, chinese medicine for fertility, chinese medicine for infertility, chinese herbal medicine, these professionals provide Chinese acupuncture, Chinese acupressure and traditional Chinese acupuncture. They include traditional Chinese acupuncture professionals, traditional Chinese acupressure professionals, and traditional Chinese acupuncturists. They can help with Chinese herbal medicine 94118, ancient Chinese acupuncture and Chinese medicine.


---
Acupuncture in 94118 - is it right for me?
Acupuncture is based on the concepts of
oriental medicine
or
traditional Chinese medicine (TCM
) and is one of the oldest healing practices in the world. 94118 acupuncturists are health care professionals who evaluate and treat the many conditions, aches and pains that respond to acupuncture.
Acupuncturists insert very fine acupuncture needles into the body. The purpose of the needles is to stimulate acupuncture points or meridians. The needles do not inject any substance into your body and are so fine as to be virtually impossible to feel. In some cases, acupuncture may be accompanied by electrical stimulation or the burning of
moxa
, a form of heat therapy. Or use acupressure, where physical pressure is applied by hand or elbow to trigger points with the aim of clearing blockages in these meridians.
'Accupuncture' and 'Accupuncturist' are common mis-spellings.