Nutritionists and Dietitians near Tulsa, OK
Gena Gerold
Nutritionist/Dietitian, RD, RD, LDN, CNSC
Verified
1 Endorsed
Gena is a registered dietitian specializing in working with adults with Eating Disorders, Disordered Eating, GI Disorders (IBS, IBD, Low FODMAP), PCOS, and Pre/Post Natal Care. Gena believes eating should always be an enjoyable experience and feels it's her passion to help people find that joy in balanced eating. She has seen and felt the positive impact that food can have on one's physical and mental well-being; and she is passionate about helping individuals build healthy and long-lasting habits that improve their quality of life, happiness, and longevity.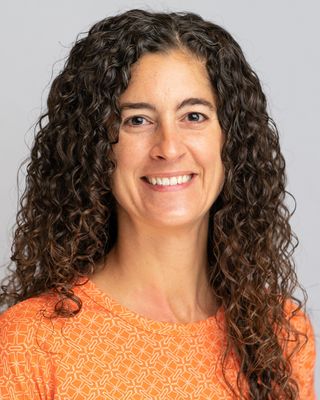 Lindsey Nicole Nieman
Nutritionist/Dietitian, RD, LD, LMFT, CLT
Verified
I am passionate about helping individuals achieve complete health physically, mentally, emotionally and spiritually. By combining my mental health, nutrition, and natural medicine education, I focus on holistic treatment. My goal is to find the root causes of symptoms and not simply treat the symptoms.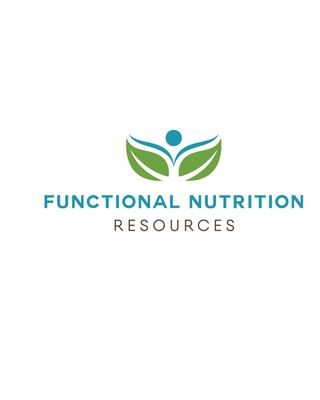 Functional Nutrition Resources of Tulsa
Nutritionist/Dietitian
Verified
1 Endorsed
We are a functional medicine and nutrition clinic located in Tulsa, Oklahoma. We are all about root cause resolution… digging deep into what causes your disease. We believe that you do not have to push through your health struggles and that you can absolutely break free and transform your health naturally.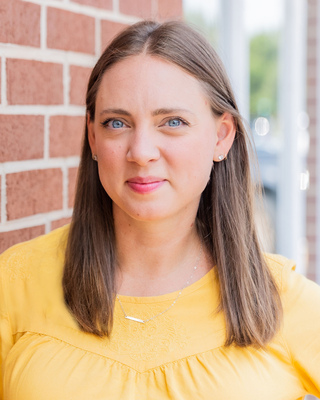 Diana Rice, RD | Tiny Seed Family Nutrition
Nutritionist/Dietitian, RD, LD
Verified
Whether you are struggling to feed your child or yourself, we're here to support you. When food feels stressful and overwhelming, we help both children and adults return to their naturally-given intuitive eating abilities. We help children and adolescents with issues including picky/selective eating, low food intake, feeding tubes, ARFID, food fixations (binging/sneaking food) and body size concerns. For adults, we help you break free of yo-yo dieting, embrace intuitive eating, discover body neutrality and set a positive example for your children.
(405) 331-6243
Office is near:
Tulsa,
OK
74103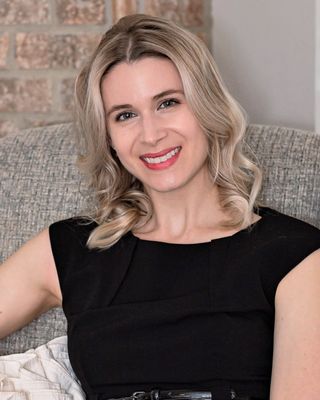 Ashley Giddens
Nutritionist/Dietitian, MS, RD, LD
Verified
For many individuals, digestive issues can disrupt work and home life, cause anxiety, frustration and feelings of isolation. Poor nutrition can often result from confusion and fear-fueled dietary restriction in order to control symptoms. I work with those experiencing IBS, Celiac Disease, Crohn's Disease, Ulcerative Colitis, Gastroparesis, GERD, SIBO, a combination, another condition, or no specific diagnosis to come to a place of hope and healing.
(405) 407-1169
Office is near:
Tulsa,
OK
74101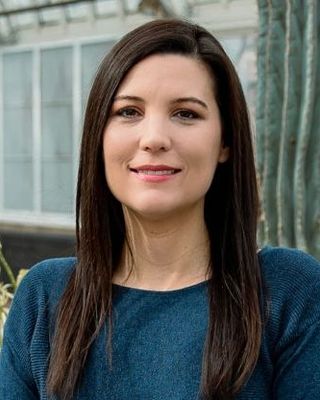 Jennifer L Southard
Nutritionist/Dietitian, MS, RDN-AP, LD
Verified
1 Endorsed
As an advanced clinical nutrition practitioner with more than a decade of specialized training and experience, I am passionate about helping people heal from complex gastrointestinal issues and eating disorders. I strive to provide a welcoming environment that promotes self-compassion and self-exploration by bringing awareness to the importance of the mind-body connection. Through therapeutic nutrition approaches, you will be empowered to build sustainable nutrition strategies that align with your personal nutrition goals. You can find satisfaction with eating again while improving digestive symptoms and body image concerns.
(405) 349-5365
Office is near:
Tulsa,
OK
74101
Destiny Howard
Nutritionist/Dietitian, MS, RDN, LD, CNSC
Verified
Do digestive issues have you feeling overwhelmed? Maybe you have a new diagnosis or maybe you have been struggling for years. Either way, it seems you have been left with more questions than answers. You want to understand what this diagnosis really means and/or why these symptoms keep happening. You are done feeling stressed, confused, embarrassed & isolated. Whether you have IBS, Celiac, Crohn's, Ulcerative Colitis, Gastroparesis, GERD, EoE, SIBO, a combination, another condition, or no specific diagnosis at all-you deserve to feel your best and enjoy life again!
(405) 353-6548
Office is near:
Tulsa,
OK
74120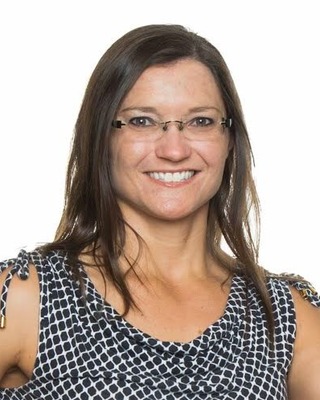 RestorED Nutrition Therapy
Nutritionist/Dietitian, RD, LD, CNSC
Verified
Registered dietitians specializing in the nutrition treatment of adults and adolescents with eating disorders. We offer a unique holistic medically-informed approach. Our passion is offering care for those with limited access to eating disorder providers in their area and to walk alongside them in their recovery transformation from beginning to end. Based out of Oklahoma, we see clients virtually via our secure Telehealth platform in multiple states, including Louisiana, Minnesota, and Indiana. Please visit our website for a complete list of states where we provide services.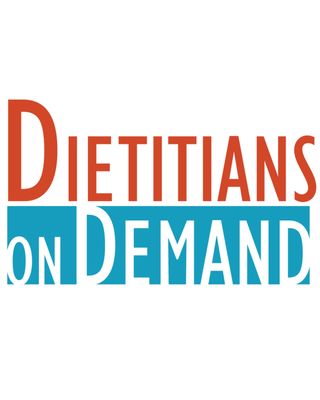 Dietitians On Demand
Nutritionist/Dietitian, RD
Verified
Dietitians On Demand is a team of Registered Dietitians based in Virginia. Our team of 15 highly qualified nutrition professionals focus on many diseases and conditions. We are now bringing dietitian services directly to you via telehealth! We have the resources and insights of our team of dietitians, and deliver top-notch care directly to your home! Our team can collaborate with your other healthcare providers to share notes and feedback from our sessions. Collectively we can provide a level of nutrition counseling that will help you achieve results and improve your health.
(804) 635-2119
Office is near:
Bixby,
OK
74008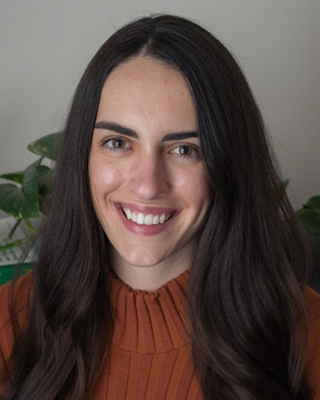 Ashtynne Kirk
Nutritionist/Dietitian, MS, RD, LD, CPT
Verified
Hey, I'm so glad you're here! I'm Ashtynne, Registered Dietitian and Certified Personal Trainer based out of Oklahoma. After earning my Bachelor's in Nutritional Sciences from Oklahoma State University, I went on to complete my Master's in Food and Nutrition Sciences from the University of Central Oklahoma. My experience as a dietitian and personal trainer has given me the unique opportunity to witness the extensive impact nutrition has on health and wellness. I believe in the power of basics and that your health journey should be life giving — not restricting!
(405) 267-4748
Office is near:
Broken Arrow,
OK
74011
---
How can a Tulsa Nutritionist help me?
Dietitians and Nutritionists in Tulsa provide advice on good eating habits. They help you with your diet and how it affects your health. They assess nutrition needs and food patterns, plan a diet that's appropriate for your physical and dietary needs, and provide nutrition counseling, such as advice on dietary changes and menu plans. They advise on special diets for medical conditions such as diabetes, high blood pressure, food allergies, and obesity.

The word dietitian has a variant spelling 'dietician' (e.g. find a Tulsa dietician). Both spellings are correct.
---
About Tulsa Registered Dietitians
Registered Dietitians or Registered Dietitian Nutritionists in Tulsa complete a bachelor's degree at a school accredited by the Commission on Accreditation for Dietetics Education of the Academy of Nutrition and Dietetics, as well as a period of supervised practice and an exam administered by the Commission on Dietetic Registration. While certification is not required in all states for nutritional counseling or nutrition therapy, only individuals certified by their respective states may use the Certified Dietitian or Certified Nutritionist titles.
---
How to use my insurance?
Some Nutritionists and Tulsa dietary professionals accept health insurance. Check to see if your insurance is covered. Feel free to discuss this when you contact the Nutritionist or Dietitian.