Naturopaths near 97008
View cities and counties in 97008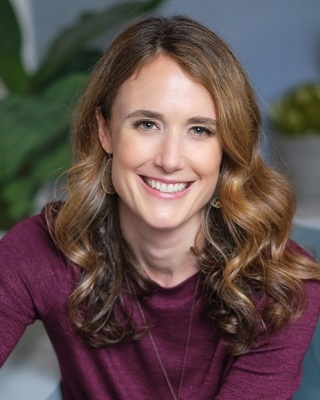 Tanya Hudson
Are you struggling with anxiety and wish you could enjoy life more often? Is anxiety holding you back from doing what you love? Would you like to sleep better, have more energy, and attain the health you truly desire? I offer compassionate care, helping you find calm, peace, and regain a zest for life. I too, have dealt with anxiety in my past, and I understand the pain it can cause. I will give you the tools, not only to reduce anxiety, but to help you take charge of your health so you can feel amazing. It's time to start your journey!
Valentina Benitez
Dr. Valentina Benitez, ND, provides an individualized and holistic approach to family medicine, sports medicine, prenatal and postpartum care. She is also trained in holistic pelvic floor and shiatsu massage. Dr. Benitez provides education and insight at every visit. She believes that health and harmony are always possible, and she is here to help you get there. Dr. Benitez is a good fit for anyone looking for an integrated and holistic approach to their health, those who are seeking pelvic floor, and athletes who are looking for injury prevention or treatment for acute and chronic injuries.
---
How to tell if Naturopathy is right for me?
A 97008 naturopath is a practitioner of naturopathy, a form of alternative medicine based on the idea that the body has an innate capacity to heal itself. 97008 Naturopaths improve health by treating the person holistically, tapping a person's own internal body, mind, and spirit resources. Naturopathy comprises a blend of different therapies, all attempting to restore the body to health in the most natural, noninvasive way possible by stimulating the body's own healing powers.
---
About 97008 Naturopaths?
Graduates from accredited naturopathic medical schools may use the academic title 'Doctor of Naturopathic Medicine' or 'ND' but there is no standardized professional title in all states (see below). Accredited Naturopathic Doctors in 97008 generally practice as primary care providers of naturopathic medicine preferring to use a holistic approach with natural remedies such as medicinal herbs and foods rather than conventional drugs.
---
Insurance and licensing for Naturopaths in 97008?
Jurisdictions that regulate the practice of naturopathic medicine and where professionals may acccept insurance include Arizona, New Hampshire (Doctor of Naturopathic Medicine); Oregon, Utah, Washington (Naturopathic Physician); Minnesota (Naturopathic Doctor); Alaska, California (including Traditional Naturopaths), Colorado, Kansas, Maine (Naturopathic Doctor); Connecticut, District of Columbia, Hawaii, Idaho (excluding Traditional Naturopaths), Montana, Vermont (Naturopathic Physician); and North Dakota (Naturopath). In Canada, Manitoba (Doctor of Naturopathy); Saskatchewan , Nova Scotia, British Columbia (Naturopathic Physician); and Ontario, British Columbia (Doctor of Naturopathic Medicine).