Massage Therapists near 33345
View cities in 33345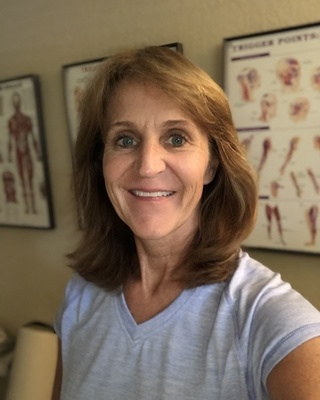 Lori Snyder
Massage Therapist, LMT
Verified
Lori began her career graduating from the "Moscow School of Massage", Moscow Idaho, in 1998. She has continued her education taking several hundred hours of additional in depth massage courses in the area's below; *Neuromuscular Therapy *CranioSacral Therapy *Migraine Headaches *Sport injury *Repetitive Strain Injuries*Orthopedic Pain Mgmt *Advanced Muscle release *Lymphatic drainage *Neck Stiffness & Pain *TMJD reliefL*Myoskeletal Therapy *Sciatic nerve release *Fibromyalgia treatment *Low Back Pain relief *Medical Massage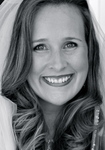 Janine Palmer-Cuevas
Massage Therapist, LMT
Verified
Several years back I experienced chronic muscle pain throughout my entire neck and shoulders. After tiring out from ibuprophen and heavy medications, I discovered the benefits of massage therapy and holistic healing. It changed my life so much, I became a Massage Therapist. Today, 17 years in practice and experience with Chiropractors, Orthopedics, Physical Therapists and Pilate Instructors, my techniques and knowledge of the body have grown tremendously. Whether you have an injury, chronic muscle pain or simply need to unwind for relaxation, our session together will bring you relief, guaranteed!
---
Who can practice massage in 33345?
Most states have licensing requirements that must be met before a practitioner (a 'masseuse' or 'masseur') can use the title 'Massage Therapist', and some states require a license to practice any form of massage. Licensed Massage Therapists in 33345 have obtained the highest level of authentication. They must complete academic coursework in anatomy and physiology, as well as on the application of massage and bodywork, business and ethics, and specialized massage techniques. The 33345 LMT must then pass a certification exam.
---
What are the benefits of 33345 massage?
Clients use massage in 33345 because it relieves pain from muscle aches and sprains, muscle injuries and other causes of
pain
. It
reduces stress
and helps clients relax, and can decrease feelings of
anxiety
and depression by stimulating the release of endorphins and serotonin. Massage therapy in 33345 can help prevent fibrosis or scar tissue, increase the flow of lymph, and
improve sleep
. 33345 massage therapy can help rehabilitate
sports injuries
.
---
How does massage work?
Massage involves working and acting on the body using pressure from the hands, fingers, elbows, knees, forearm, or
feet
of the massage therapist. The 33345 massage therapist focuses on muscles, tendons, ligaments,
myofacia
, skin, joints, or other connective tissue, as well as
lymphatic vessels
, or organs of the gastrointestinal system.