Nutritionists and Dietitians near Guilderland, NY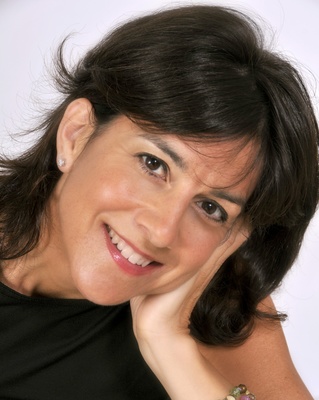 Integrative Functional Dietitian Nutritionist Mary Beth McCue Saratoganut
Nutritionist/Dietitian, RD, CDN, IFNCP
Verified
Are you looking for answers to resolve chronic health concerns; minimize or discontinue all medications, and use insurance for services ? I guide clients to create personalized full systems goals that are realistic and life changing. I work with body composition/weight, fatigue/hormones, brain wellness, inflammatory and GI related conditions, cardiovascular, diabetes healthy aging and more. I have been successful helping people of all ages take control of their health, heal and live with more happiness and freedom for more than 25 years. Graduate of professional renowned IFNAcademy.com, CMBM.org, IFM.org, Onsiteworkshops.com,
(518) 430-5149
Office is near:
Troy,
NY
12180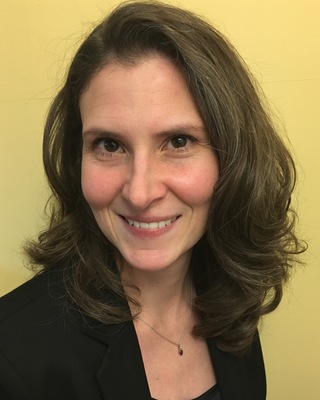 Jennifer Bannigan
Nutritionist/Dietitian, MS, RDN, CDN, CLT
Verified
1 Endorsed
Have you been experiencing unexplained food sensitivities, told you have IBS without guidance on what that means? Has your practitioner suggested you should start a gluten free diet to reduce inflammation? Maybe you feel starting a vegetarian or vegan diet is the best to start feeling better? Trained on the use of a low FODMAP diet for IBS by Monash University and a Certified Leap Therapist, I can help you find answers and the best way to maintain a healthy diet. Your don't have to struggle alone!
(518) 331-1929
Office is near:
Glenmont,
NY
12077
Nicole Rodriguez
Nutritionist/Dietitian, RDN, CDN
Verified
Are you looking for simple, sustainable solutions to help you live your happiest, healthiest life? That's where I come in. Providing small, incremental changes that result in weight loss over time, you won't have to give up your favorite foods, social events, or family outings to reach your goals. If you're tired of fad diets and ready for lifestyle changes tailored specifically to YOUR needs, book an appointment today. Enjoy your food, enjoy your life - and lose weight!
(516) 666-4582
Office is near:
Guilderland,
NY
12084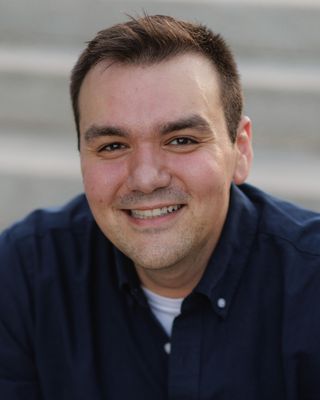 Hint of Nutrition
Nutritionist/Dietitian, MS, RD
Verified
My ideal client wants to lose weight and KEEP it off. We're going to eat for the rest of our lives, so you need a program you can do for the rest of your life! My online nutrition program is all about connecting real, accurate nutrition knowledge with real-life application for lifelong success. I will make sure you have the knowledge and the accountability to achieve your weight loss goals and NEVER have to diet or buy a meal plan again. Together we'll navigate holidays, travel, social life, stress, picky family, crazy work schedule, and actually enjoying your food! All services are provided virtually for your convenience.
(585) 540-1950
Office is near:
Albany,
NY
12201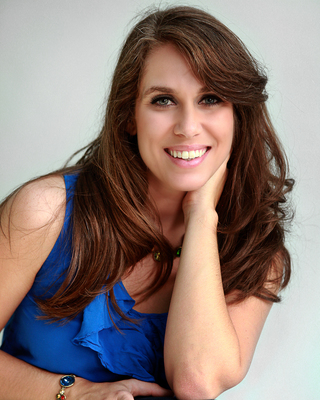 Courtney Lee
Nutritionist/Dietitian, MS, RDN, CLT, CFCS
Verified
1 Endorsed
Are digestive issues controlling your life? Is the fear of needing the next restroom calling the shots? Are you worried about something in your child's diet causing inflammation but are unsure where to start? Does you have eczema or chronic sinus infections and you can't figure out why? Do you have persistent acid reflux, GERD, Crohn's, or IBS that doesn't improve with medications? If you're dealing with debilitating inflammation, you could get your life back with changing your diet—not multiple surgeries, not life-long medications. Let's work together to get to the root cause and use your diet to heal your body.
(423) 401-9617
Office is near:
Albany,
NY
12208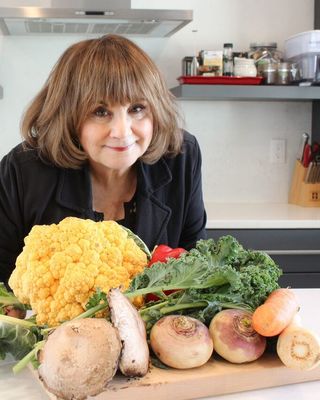 Debra K Brown-Grossman
Nutritionist/Dietitian, MPH, RDN, CDE
Registered Dietitian/Nutritionist (RDN), Certified Diabetes Educator(CDE) and Pediatric Nutrition Specialist with over 40 years of clinical experience. I have treated people of all ages and backgrounds basing my advice on state of the art, well-established nutrition care guidelines supported by most major medical organizations. Due to my extensive background in clinical and outpatient pediatric nutrition, I am excited to bring parent feeding counseling and an individualized child non-diet approach to the Capital District of New York.
(518) 241-4503
Office is near:
Albany,
NY
12208
Mary's Nutritional Wellness PLLC
Nutritionist/Dietitian, MS, RD, CDN
Welcome to Mary's Nutritional Wellness PLLC! As a registered dietitian, I am here to provide you with the tools, resources & knowledge to give you long term success with food, nutrition & your body! Working with me is different than any diet you've ever tried. Incorporating healthy at every size (HAES) helps me meet you wherever you are and provide you with simple, realistic goals for you to feel your best. I work with a diverse population and practice inclusivity.
(315) 847-4699
Office is near:
Saratoga Springs,
NY
12866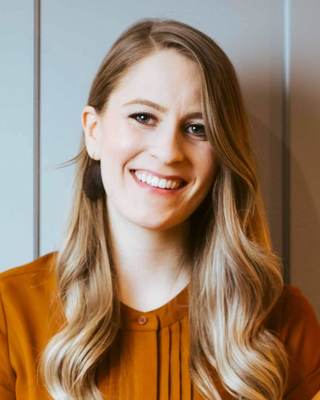 Alex Nicolette
Nutritionist/Dietitian, MS, RDN, CDN
Are you struggling to have a healthy relationship with food? Do you have a medical condition that stops you from enjoying your eating? Or maybe you want to be more intuitive with the way you eat and your food choices? I provide realistic and sustainable approaches to health, medical nutrition therapy, and lifestyle change. In my individualized style, I utilize a combination of intuitive eating approaches, medical nutrition therapy, meal planning, food tracking, and small goal setting to help my clients succeed. **IF YOU CALL PLEASE LEAVE A VOICEMAIL WITH YOUR NAME/NUMBER & TIMES TO CALL & I WILL GET BACK TO YOU.**
(315) 870-1079
Office is near:
Albany,
NY
12202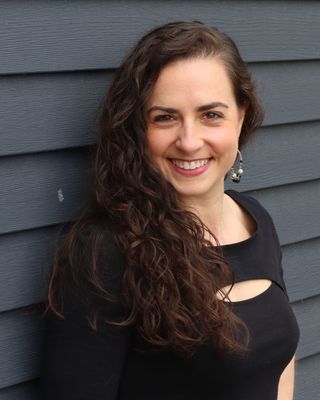 Integrative Dietitian Nutritionist
Nutritionist/Dietitian, MS, RD, CDN
Verified
Have you been on and off restrictive diets for decades of your life? Are you frustrated with your weight and confused where to start? Do you frequently skip meals and then over eat at night? Are you confused with all of the nutrition information and don't know where to start? I will help you build a personalized roadmap for your individual needs that is realistic with where you are at in life. I am all about teaching you how to include the aspects of nutrition you value in a ways that feels best for you.
(518) 412-7683
Office is near:
Saratoga Springs,
NY
12866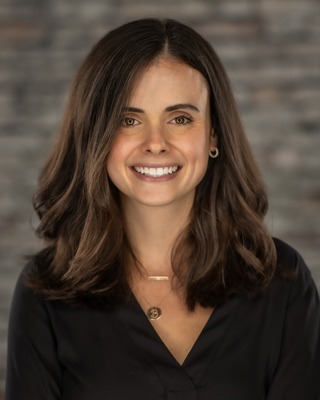 Caitlyn Edson
Nutritionist/Dietitian, RD, CDN
Verified
As an R.D., my philosophy is simple: to convey that all foods have a place and a purpose, to dispel all of the conflicting nutrition information, and to help families work to feed their children in a way they can feel good about. I work using evidence-based nutrition counseling methods to help parents and caregivers feed their kids in a safe and effective manor and help adults focus more on embracing food and becoming more attuned to the needs of your body.
(518) 245-3142
Saratoga Springs,
NY
12866
Mary Alexis Lupoli
Nutritionist/Dietitian, RD, CDN, CHHC
Verified
I am a holistic practitioner with a belief that the mind, body and spirit must be in balance to achieve great results. I use conventional as well as nontraditional treatments for prevention of disease as well as to lose or maintain weight. I offer dietary counseling as well as health coaching, individualized meal plans, weight management, and dietary education. I encourage exercise as well as stress reduction tools such as meditation. Visits can be in the office or by way of telephone.
(518) 309-6118
Office is near:
Cairo,
NY
12413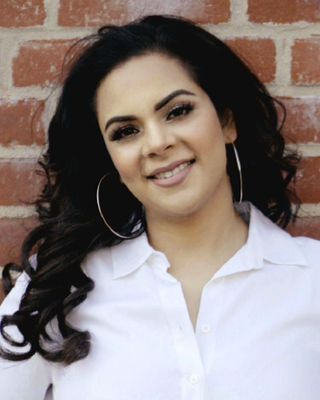 GeneFit, LLC
Nutritionist/Dietitian, MS, RD
Verified
I help people get to the root cause of chronic illness, fatigue, stubborn weight loss, low libido.
(984) 223-4885
Office is near:
Nassau,
NY
12123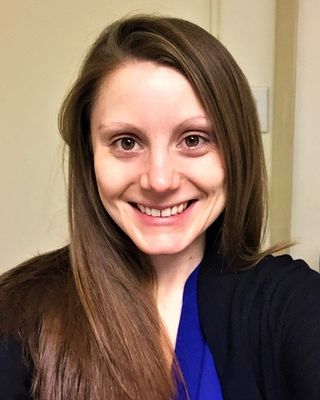 Anna Ipsen
Nutritionist/Dietitian, MS, RDN, CDN
Verified
---
How can a Guilderland Nutritionist help me?
Dietitians and Nutritionists in Guilderland provide advice on good eating habits. They help you with your diet and how it affects your health. They assess nutrition needs and food patterns, plan a diet that's appropriate for your physical and dietary needs, and provide nutrition counseling, such as advice on dietary changes and menu plans. They advise on special diets for medical conditions such as diabetes, high blood pressure, food allergies, and obesity.

The word dietitian has a variant spelling 'dietician' (e.g. find a Guilderland dietician). Both spellings are correct.
---
About Guilderland Registered Dietitians
Registered Dietitians or Registered Dietitian Nutritionists in Guilderland complete a bachelor's degree at a school accredited by the Commission on Accreditation for Dietetics Education of the Academy of Nutrition and Dietetics, as well as a period of supervised practice and an exam administered by the Commission on Dietetic Registration. While certification is not required in all states for nutritional counseling or nutrition therapy, only individuals certified by their respective states may use the Certified Dietitian or Certified Nutritionist titles.
---
How to use my insurance?
Some Nutritionists and Guilderland dietary professionals accept health insurance. Check to see if your insurance is covered. Feel free to discuss this when you contact the Nutritionist or Dietitian.