Nutritionists and Dietitians near 32250
View cities and counties in 32250
Preferred Nutrition
Nutritionist/Dietitian, CEDRD
Verified
Are you ready to change your relationship with food? We provide compassionate nutrition counseling with tools tailored to the individual needs of each client. We strive to empower others to reconnect with themselves, free themselves from dieting, and achieve optimal health and well-being. Our philosophy is to provide supportive and nonjudgmental treatment, which is flexible and guides you slowly but surely toward better health. Our nutritionists are Certified Eating Disorder Dietitians, Certified Intuitive Eating Counselors and Certified Yoga teachers embracing nutrition and mindfulness which promotes balance, variety, and choice.
Not accepting new clients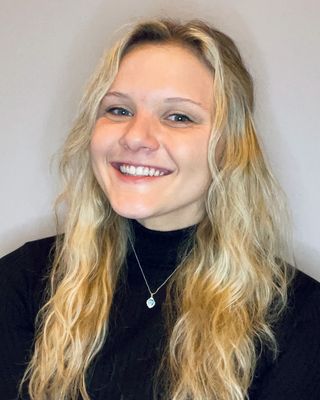 Shannon Grega
Nutritionist/Dietitian, MS, RDN, LDN, CPT
Verified
1 Endorsed
As an athlete for most of my life, I know the struggles of fueling for fitness performance and understand the challenges of weight management. Using intuitive eating practices, I teach clients how to fuel their body with effective nutrition to reach their peak fitness performance while maintaining a healthy relationship with food.
(904) 585-2722
Not accepting new clients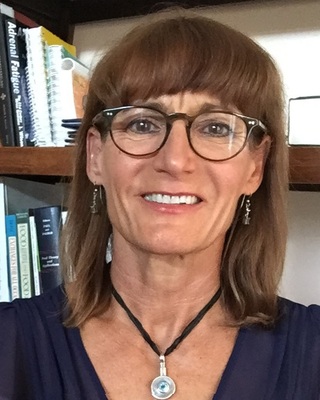 Frances Catherine Siver
Nutritionist/Dietitian, MS, RDN, LDN, CLT, IFNCP
Verified
Struggling with IBS, GERD, IBD, or other gastrointestinal issues like bloating, gas, belching, and constipation? Tired of frequent headaches, migraines, achy joints and skin rashes? Would you like to finally achieve your goal weight? Do you want feel better and have more energy? If you answered yes to any of these questions, then I am ready to help you reach your health goals. With my advanced skills and training, I am uniquely qualified to help you in identifying all the factors of your health concerns.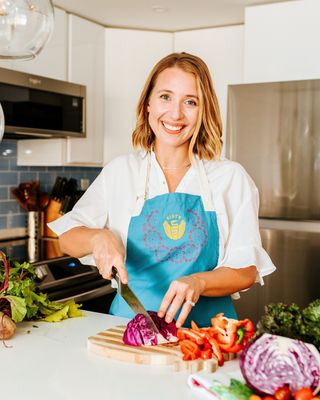 Claire Carlton
Nutritionist/Dietitian, MS, RD, LD
Verified
1 Endorsed
Are you looking to optimize your health and nutrition in 2023? Do you suffer from poor energy, digestive disturbances (gas, bloating, constipation, diarrhea), blood sugar imbalances, high cholesterol, autoimmunity or other health concerns? If so, I'd love to guide you in making positive changes to your nutrition and lifestyle to help you reach your health goals. Through my individualized nutrition therapy services, you'll gain confidence in how to appropriately fuel your body. It's my mission to empower you with the nutrition knowledge needed to make LASTING lifestyle changes.
Julia Damman
Nutritionist/Dietitian, RDN, LDN
Verified
1 Endorsed
Julia is a Registered Dietitian Nutritionist who practices out of Health Loft specializing in working with clients with PCOS, Pre/Postpartum Nutrition, Infertility, GI Disorders, and other areas. Julia believes nutrition has the power to both heal and prevent illnesses. For this reason she has made it her mission to help others utilize nutrition to fuel themselves and live their best lives. Julia promotes individualized nutrition and prides herself on working one-on-one with clients to discover their individual needs.
---
How can a 32250 Nutritionist help me?
Dietitians and Nutritionists in 32250 provide advice on good eating habits. They help you with your diet and how it affects your health. They assess nutrition needs and food patterns, plan a diet that's appropriate for your physical and dietary needs, and provide nutrition counseling, such as advice on dietary changes and menu plans. They advise on special diets for medical conditions such as diabetes, high blood pressure, food allergies, and obesity.

The word dietitian has a variant spelling 'dietician' (e.g. find a 32250 dietician). Both spellings are correct.
---
About 32250 Registered Dietitians
Registered Dietitians or Registered Dietitian Nutritionists in 32250 complete a bachelor's degree at a school accredited by the Commission on Accreditation for Dietetics Education of the Academy of Nutrition and Dietetics, as well as a period of supervised practice and an exam administered by the Commission on Dietetic Registration. While certification is not required in all states for nutritional counseling or nutrition therapy, only individuals certified by their respective states may use the Certified Dietitian or Certified Nutritionist titles.
---
How to use my insurance?
Some Nutritionists and 32250 dietary professionals accept health insurance. Check to see if your insurance is covered. Feel free to discuss this when you contact the Nutritionist or Dietitian.