Naturopaths near 98012
View cities and counties in 98012
Not accepting new clients
Chelsea Gordon
Naturopath, ND, CLE
Verified
Dr. Chelsea Gordon received her Doctorate of Naturopathic Medicine from Bastyr University. During her studies at Bastyr, Dr. Gordon focused her clinical experience in women's health and pediatrics. She furthered her education by completing additional coursework in advanced pediatrics, childbirth education, infant and maternal nutrition, botanical medicine and neonatology. After graduation, Dr. Gordon continued her training with a pediatric focused residency in Carnation, WA. Prior to medical school, she received her Bachelor of Science in Health Psychology and Human Biology with an emphasis in nutrition.
(425) 312-6313
Not accepting new clients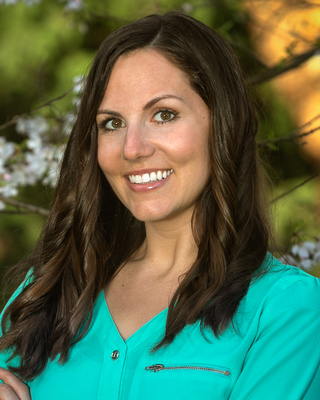 Allison Apfelbaum
I practice primary care medicine and have additional training in women's health, physical and sports medicine, and pain management. I see patients for preventive care, including full health check-ups, and also work with women's health issues, autoimmune diseases, pain, weight challenges, and allergies, utilizing physical medicine modalities, diet and lifestyle recommendations, counseling, and allergy testing and treatment.
Cassandra Hurd
Naturopath, ND, LM, CPM
Verified
My passion is pregnancy, birth, pediatrics, and women's health. Helping families conceive who are having challenges is extremely rewarding. I also help guide those families planning for a baby who want to set a strong foundation for the health of their baby. The care I provide begins at preconception and goes through pregnancy, birth, and postpartum, and continues through all phases of life. I am a primary care provider in Washington state and a licensed midwife. I offer pediatric well-child visits, including vaccine counseling/administration and acute care and well-woman care, including annual gynecological and breast exams.
---
How to tell if Naturopathy is right for me?
A 98012 naturopath is a practitioner of naturopathy, a form of alternative medicine based on the idea that the body has an innate capacity to heal itself. 98012 Naturopaths improve health by treating the person holistically, tapping a person's own internal body, mind, and spirit resources. Naturopathy comprises a blend of different therapies, all attempting to restore the body to health in the most natural, noninvasive way possible by stimulating the body's own healing powers.
---
About 98012 Naturopaths?
Graduates from accredited naturopathic medical schools may use the academic title 'Doctor of Naturopathic Medicine' or 'ND' but there is no standardized professional title in all states (see below). Accredited Naturopathic Doctors in 98012 generally practice as primary care providers of naturopathic medicine preferring to use a holistic approach with natural remedies such as medicinal herbs and foods rather than conventional drugs.
---
Insurance and licensing for Naturopaths in 98012?
Jurisdictions that regulate the practice of naturopathic medicine and where professionals may acccept insurance include Arizona, New Hampshire (Doctor of Naturopathic Medicine); Oregon, Utah, Washington (Naturopathic Physician); Minnesota (Naturopathic Doctor); Alaska, California (including Traditional Naturopaths), Colorado, Kansas, Maine (Naturopathic Doctor); Connecticut, District of Columbia, Hawaii, Idaho (excluding Traditional Naturopaths), Montana, Vermont (Naturopathic Physician); and North Dakota (Naturopath). In Canada, Manitoba (Doctor of Naturopathy); Saskatchewan , Nova Scotia, British Columbia (Naturopathic Physician); and Ontario, British Columbia (Doctor of Naturopathic Medicine).