Naturopaths near 10010
View cities and counties in 10010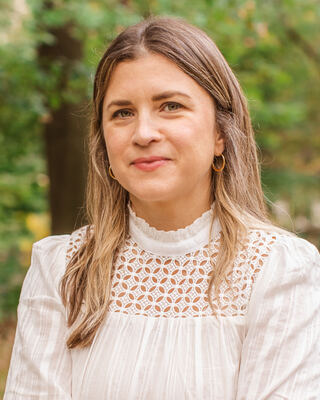 Maura Henninger
Are you fatigued and just can't get your energy back no matter what you do? Is your digestion slow and sluggish? Confused about what to eat and how to exercise? Hormones are out of whack? As a licensed and board-certified naturopathic physician, I can get you back on track. Whether you have a chronic illness that you want to figure out once and for all, want to lose weight or simply desire to optimize your health, I will draw on her broad range of experience and deep medical training to get you into top shape.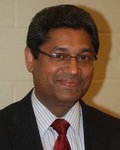 Somesh N Kaushik
Naturopath, ND, BAMS, MPH, MPA, E-RYT
I treat the individual, not only the disease, with an individualized approach specifically designed to meet your needs. With combination of Ayurvedic supplements and Naturopathy, life style changes and dietary recommendations we can bring harmony and balance in your health. Environmental toxicity and other toxins, imbalanced diet, unhealthy life style and other internal or external factors can suppress the immunity resulting in imbalance in internal harmony. This causes dis-ease (disease) state in the physical body. Ayurveda brings harmony/balance by using a personalized combination of herbs and therapies to match your body-type or dosha.
---
How to tell if Naturopathy is right for me?
A 10010 naturopath is a practitioner of naturopathy, a form of alternative medicine based on the idea that the body has an innate capacity to heal itself. 10010 Naturopaths improve health by treating the person holistically, tapping a person's own internal body, mind, and spirit resources. Naturopathy comprises a blend of different therapies, all attempting to restore the body to health in the most natural, noninvasive way possible by stimulating the body's own healing powers.
---
About 10010 Naturopaths?
Graduates from accredited naturopathic medical schools may use the academic title 'Doctor of Naturopathic Medicine' or 'ND' but there is no standardized professional title in all states (see below). Accredited Naturopathic Doctors in 10010 generally practice as primary care providers of naturopathic medicine preferring to use a holistic approach with natural remedies such as medicinal herbs and foods rather than conventional drugs.
---
Insurance and licensing for Naturopaths in 10010?
Jurisdictions that regulate the practice of naturopathic medicine and where professionals may acccept insurance include Arizona, New Hampshire (Doctor of Naturopathic Medicine); Oregon, Utah, Washington (Naturopathic Physician); Minnesota (Naturopathic Doctor); Alaska, California (including Traditional Naturopaths), Colorado, Kansas, Maine (Naturopathic Doctor); Connecticut, District of Columbia, Hawaii, Idaho (excluding Traditional Naturopaths), Montana, Vermont (Naturopathic Physician); and North Dakota (Naturopath). In Canada, Manitoba (Doctor of Naturopathy); Saskatchewan , Nova Scotia, British Columbia (Naturopathic Physician); and Ontario, British Columbia (Doctor of Naturopathic Medicine).