Naturopaths near 06824
View cities and counties in 06824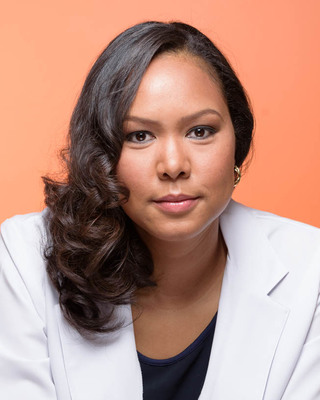 Fairfield Family Health
Naturopath, ND, MBA
Verified
Dr. Patterson is a naturopathic physician with over 10 years of experience and is the current President for the American Association of Naturopathic Physicians. Her practice focuses on autoimmune conditions, bone/joint pain, Lyme disease, asthma/allergy, childhood disorders, women's health and anxiety/depression. After completing her undergraduate degree at Cornell University and working a few years in the business field, she pursued and completed her doctoral degree at the University of Bridgeport, College of Naturopathic Medicine. Since then, she has pursued a path of medicine with the core naturopathic tenets in mind "treat the whole person" and find the underlying cause of disease.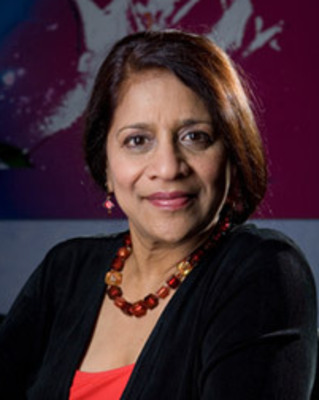 Integrated Health Center
Naturopath, LCEH, PA, ND
Verified
My experience, expertise and wisdom as a homeopathic physician for the past 50 years, a Physician's Assistant for the past 40 years and a Naturopathic Physician for over 25 years has created my treatment philosophy. I will work with you as a whole person rather than a collection of symptoms. You can achieve high energy, respect for your body, awareness of your place in your environment, a sense of pleasure and confidence in your ability to manage your own needs. My goal is to provide you with a personalized approach combining the wisdom of traditional healing with modern medicine and your personal health goals.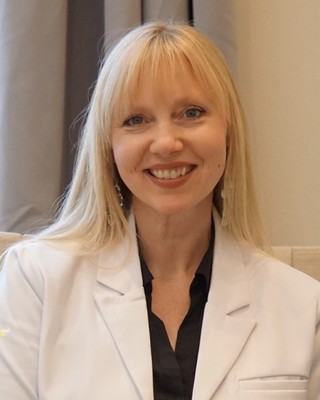 Tegan Moore
WHAT DOES IT MEAN TO HEAL FOR REAL? Almost 20 years ago, my husband Adam and I dreamed of offering intelligent medical and mental health care that not only addressed our patient's symptoms but took into consideration their needs on an individual level – beginning with the way they felt entering our clinic to personalized wellness plans based on their genetic individuality. WHEELHOUSE is a premier multi-disciplinary medical center located in the heart of downtown Fairfield CT. Our office location offers access to easy transportation and reserved parking as well as a quick commute to several high end hotels for those from out of town.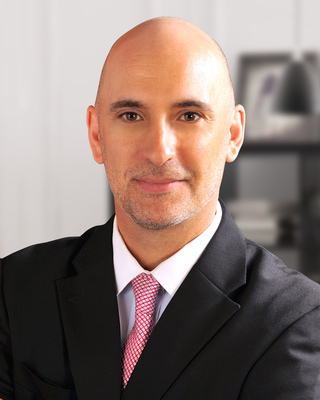 Dr. Salvatore Fiorentino
Naturopath, ND, MS
Verified
Dr. Fiorentino has been there himself, having been stricken with a chronic health condition. And, as a result, he knows personally what it takes to recover from a chronic condition. If you are ready for a real change, Dr. Fiorentino is here to help you. He will work with you in developing a comprehensive and individualized plan that addresses your specific needs. Additionally, he will guide you each step of the way on your journey to achieving true healing.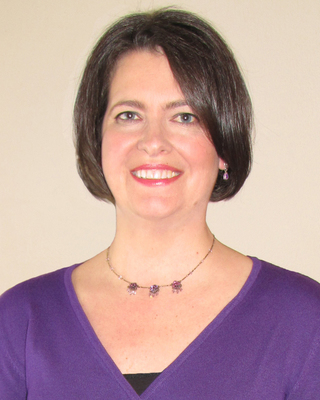 Stephanie Soalt
Naturopath, ND, MS, LMT
Verified
I specialize in working with children and adolescents with autism, ADHD, and special needs, including behavioral, social, and emotional problems. My goal is to help patients achieve and maintain optimal health. I work to find the root cause of illness instead of merely treating symptoms. I perform a detailed patient intake, comprehensive physical exam, and order and evaluate both conventional and specialty laboratory tests. Treatment plans are developed and adapted to each individual patient with an emphasis on treating the whole person. I actively involve my patients in their treatment, empowering them to achieve and maintain optimal health.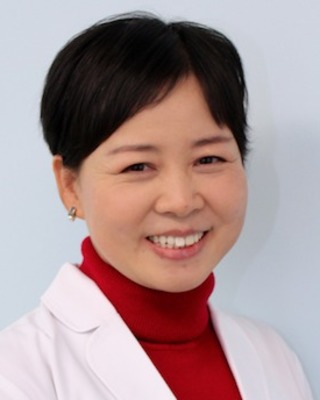 Dr. Jamie Ahn
As a Naturopathic medicine specialist, Dr. Ahn sees patients with difficult cases of chronic diseases or who have tried many conventional treatments or testings but failed to find the answer. She is a firm believer of curing the body holistically because only in a healthy body can a healthy mind reside. With her background in both Western and Eastern Medicines, she will know exactly when and how to use these modalities to improve and speed up the the healing process of her patients.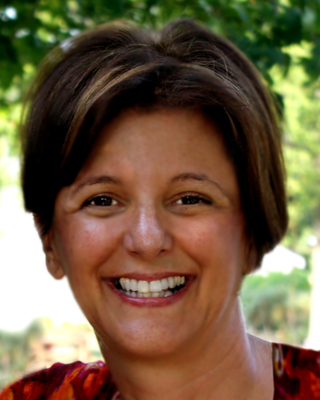 Lisa J Gengo
Naturopath, ND, PAC, IFMCP
Verified
I am committed to helping you achieve the greatest outcome possible for your treatment. Please review our focus and see how we can help with your specific conditions. This is not exhaustive but highlights some of our most frequently encountered problems. Cardiovascular Gut-Autoimmune Autoimmune Dysfunction Anti-Aging Digestive Dysfunction Weight Loss Chronic Fatigue Hormonal Imbalances Adrenal Dysfunction Insomnia Blood Sugar/Diabetes Preventive Health Care Cognitive Health Thyroid Disorders Chronic Disorders Hashimotos Allergies Food Sensitivities Inflammation Complex Medical Issues Metabolic Syndrome Nutritional Deficiencies
Healing Duo Integrative Family Medical Practice
Naturopath, ND
Verified
2 Endorsed
At Healing Duo Integrative Family Medical Practice we want to help you get healthy and stay healthy so you can get back to doing the things you love. Healing Duo – Integrative Family Medical Practice LLC is owned by two naturopathic physicians [Dr. Giovanni A. Nelson and Dr. Pamela Santapaola] dedicated to the practice of natural care. It is our mission to provide excellent medical care in a family-centered environment that combines natural and conventional medicine. We understand that healthcare is more than just treating systems, and therefore we commit ourselves to the practice of identifying and trea​ting the causes of disease.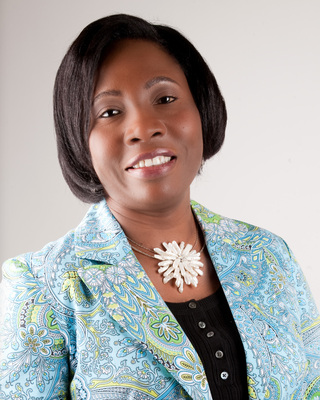 Dorette Lewis-Senior
Naturopath, ND , RN, MsAc, MT, LCM
Verified
Are you looking for a safe, holistic and natural solution for your health problems? Are you looking for a doctor who listens to you and show that she understands your needs; is enthusiastic, knowledgeable, trustworthy? Well, I am here to use over thirty years of combined RN and ND experience to help you. I accept all patients and health insurance. I excel at reversing pre-diabetes, reduce pain and inflammation, clear constipation, poor digestion, balance hormones, provide weightloss solutions, clear allergies, eczema, acne, whole body detox, improving cholesterol, natural fertility, cancer support and high blood pressure,
---
How to tell if Naturopathy is right for me?
A 06824 naturopath is a practitioner of naturopathy, a form of alternative medicine based on the idea that the body has an innate capacity to heal itself. 06824 Naturopaths improve health by treating the person holistically, tapping a person's own internal body, mind, and spirit resources. Naturopathy comprises a blend of different therapies, all attempting to restore the body to health in the most natural, noninvasive way possible by stimulating the body's own healing powers.
---
About 06824 Naturopaths?
Graduates from accredited naturopathic medical schools may use the academic title 'Doctor of Naturopathic Medicine' or 'ND' but there is no standardized professional title in all states (see below). Accredited Naturopathic Doctors in 06824 generally practice as primary care providers of naturopathic medicine preferring to use a holistic approach with natural remedies such as medicinal herbs and foods rather than conventional drugs.
---
Insurance and licensing for Naturopaths in 06824?
Jurisdictions that regulate the practice of naturopathic medicine and where professionals may acccept insurance include Arizona, New Hampshire (Doctor of Naturopathic Medicine); Oregon, Utah, Washington (Naturopathic Physician); Minnesota (Naturopathic Doctor); Alaska, California (including Traditional Naturopaths), Colorado, Kansas, Maine (Naturopathic Doctor); Connecticut, District of Columbia, Hawaii, Idaho (excluding Traditional Naturopaths), Montana, Vermont (Naturopathic Physician); and North Dakota (Naturopath). In Canada, Manitoba (Doctor of Naturopathy); Saskatchewan , Nova Scotia, British Columbia (Naturopathic Physician); and Ontario, British Columbia (Doctor of Naturopathic Medicine).