Health Professionals near 92705
View cities in 92705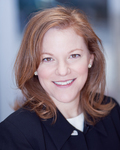 Denise Canellos
Nutritionist/Dietitian, MS, CNS
Verified
I'm Denise Canellos, a Board Certified Nutritionist, author of Calm Your Inflammation, and university professor, specializing in effective nutrition therapy for cancer and chronic disease treatment. My husband George was diagnosed with colon cancer at 38. It was devastating for our family when George died from his cancer. I felt a pull to help others navigate the confusing world of healthcare and nutrition. After earning my MS in Human Nutrition, I passed my American College of Nutrition Board exam and started using science to help people like you get back their health and their hope.
Nutrition 4 Men & Nutrition 4 Ladies
Nutritionist/Dietitian, RDN
Verified
Are you trying to lose belly fat? You will lose that gut once and for all plus learn how to lose weight fast! Your high cholesterol symptoms will stop and blood pressure will drop! You want to stop snoring immediately! In my work, I help you implement a highly personalized nutritional diet designed to lose the weight, lose the belly fat, how to dispose of those old pill medications and snoring, how to increase sexual performance, income, outward appearance and self-confidence.
---
How to tell if Natural Health is right for me?
92705 Health Professionals have broad skills and are able to work with a wide range of symptoms.

Complementary and alternative health, natural health or holistic health is a non-medical path to well-being. It sees the physical, mental and spiritual aspects of life as closely interconnected and balanced. Advocates typically use a wide variety of alternative practices, the most common of which include: Acupuncture, Chiropractic, Homeopathy, Massage Therapy, Naturopathy, Nutrition, Osteopathy, and Physical Therapy.
---
How to find a Health Professional with specific treatment skills?
If you're looking for a specialist in
California
92705
, try to refine your search with our left nav bar.
You can also try contacting a Natural Health professional to ask for a consultation or referral.
---
How to use my insurance?
Many Natural Health professionals accept health insurance. Check to see if your insurance is covered. Feel free to discuss this when you contact the Health Professional.