Chiropractors in Nebraska
View cities and counties in Nebraska
Cory G. Powers
Chiropractor, BS, DC
Verified
I always appreciate doing business with people who respect my time, do good work, charge a fair fee, and who bother to get to know who I am. If you've found that it's hard to find these qualities in a doctor's office, I think you'll be very happy at Powers Chiropractic. We do our best to help you feel welcome and appreciated...and we consistently get very good results with things like neck pain, headaches, migraines, lower back pain, and all kinds of work, sports, and auto injuries.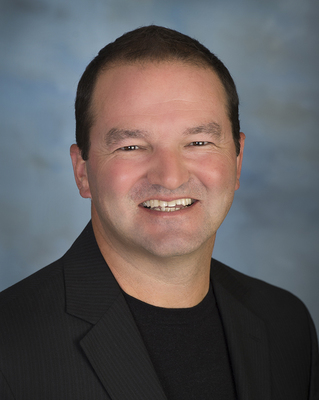 Diamond Chiropractic & Acupuncture LLC
Chiropractor, DC
Verified
Hello I'm Dr. Bob Nilles and I am pleased that you have taken the time to read about our clinic. We approach your health with you in mind. You are our focus.You will be welcomed warmly with a smile when you call or enter our office. You will tell us about your condition. We will offer treatment for your condition. Our treatment style is very gentle - safe for infants through grandparents. We will, in over 92% of cases, get you better and get you back to feeling normal again.
---
Chiropractic in Nebraska - is it right for me?
Nebraska Chiropractors specialize in the interactions between our nerves, muscles and skeleton and their effects on our general health. They diagnose problems and use manual therapy, including joint adjustment and manipulation, to prevent and treat them.
Many people who seek Nebraska chiropractic care do so for help with back pain, especially lower
back pain
,
neck pain
and
headache
.
Spinal adjustment in Nebraska
or chiropractic adjustment is the most common method of treatment--it refers to the manual adjustment by the chiropractor of the three-joint complex at the base of your spine with sufficient force to create a sensation of 'release', increasing the joint's range and reducing pain.
A treatment plan may involve one or more manual adjustments. Many chiropractors in Nebraska also incorporate nutritional counseling, exercise or rehabilitation into the treatment plan.
---
How is a Chiropractor licensed?
The Doctor of Chiropractic (DC) in Nebraska must complete four academic years at a school accredited by the Council on Chiropractic Education, as well as a one-year internship at an outpatient clinic owned and run by a chiropractic college. They are tested and certified by the National Board of Chiropractic Examiners, and licensed by the state in which they practice. To maintain licensure in most states, practitioners must complete a certain number of continuing education hours annually.
There are several schools of chiropractic adjustment techniques, although most chiropractors mix techniques from several schools. Some
Applied Kinesiologists in Nebraska
are qualified as Chiropractors.