Chiropractors in District of Columbia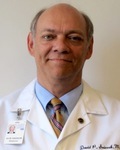 David P Sniezek
Chiropractor, DC, MD, MBA, FAAIM, LAc
Verified
Washingtonian Magazine 'Top Doctor' in Rehab Medicine and acupuncturist / chiropractor to the Washington Wizards. Fully trained/licensed MD (Rehab Med - GW 89') qualified to practice acupuncture (Harvard Med School / UCLA Postgrad - 07' / 95') and chiropractor (Logan College of Chiro - 79') with over 40 yrs experience. Wash, DC and McLean, VA. Our practice is a unique blend of conventional and complementary therapies that are patient-centered and utilizes safe and evidence-based treatments.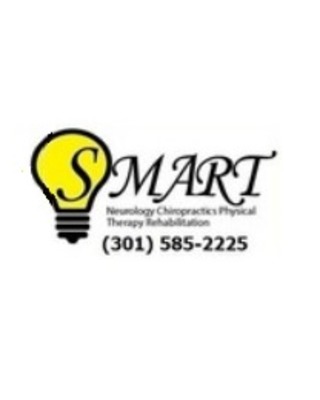 S.M.A.R.T Medical & Rehab Therapy
Chiropractor, DC
Verified
SMART Medical and Rehab Therapy is a center for Neurology Chiropractics, Physical Therapy, and Rehabilitation services. Started by Dr. Alan Cornfield, we have over 30 years of experience and six locations for your convenience. We are open 6 days a week, have multilingual staff for Spanish and Chinese patients, and accept most insurances. All of our cases are medically managed. We understand that pain and injuries are unpleasant and effect how you live your daily life. Our goal is to help you get the results you seek as quickly as possible and have our efforts provide on-going pain relief.
---
Chiropractic in District of Columbia - is it right for me?
District of Columbia Chiropractors specialize in the interactions between our nerves, muscles and skeleton and their effects on our general health. They diagnose problems and use manual therapy, including joint adjustment and manipulation, to prevent and treat them.
Many people who seek District of Columbia chiropractic care do so for help with back pain, especially lower
back pain
,
neck pain
and
headache
.
Spinal adjustment in District of Columbia
or chiropractic adjustment is the most common method of treatment--it refers to the manual adjustment by the chiropractor of the three-joint complex at the base of your spine with sufficient force to create a sensation of 'release', increasing the joint's range and reducing pain.
A treatment plan may involve one or more manual adjustments. Many chiropractors in District of Columbia also incorporate nutritional counseling, exercise or rehabilitation into the treatment plan.
---
How is a Chiropractor licensed?
The Doctor of Chiropractic (DC) in District of Columbia must complete four academic years at a school accredited by the Council on Chiropractic Education, as well as a one-year internship at an outpatient clinic owned and run by a chiropractic college. They are tested and certified by the National Board of Chiropractic Examiners, and licensed by the state in which they practice. To maintain licensure in most states, practitioners must complete a certain number of continuing education hours annually.
There are several schools of chiropractic adjustment techniques, although most chiropractors mix techniques from several schools. Some
Applied Kinesiologists in District of Columbia
are qualified as Chiropractors.