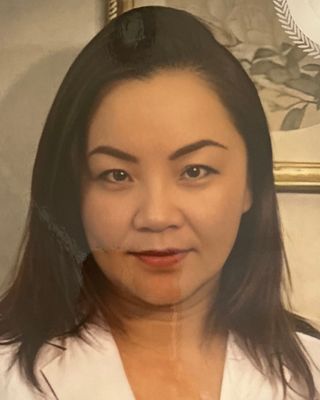 Healing Acupuncture & Beyond
Acupuncturist, LAc, MA, LCAT
Verified
Jennifer Yen is a licensed acupuncture practitioner who is extremely dedicated to patient care with her extensive knowledge, experiences and skills in diagnosing hidden health issues. She operates through the lenses of Chinese alternative medicine for pain management, often treating unknown diseases that western medicine can't identify. She is very intuitive, and she can find out many unknown disease the moment she see you, weather you have knee pain, neck pain or mental issue, she is able to solve your health issue and change your quality of life. She has several locations to serve you at 451 Hungerford Dr. Rockville and Frederick
---
Moxibustion Acupuncturists
Moxibustion is an analgesic technique in which moxa, a flammable substance derived from the leaves of wormwood plants, is ignited on the skin.

If you're looking for help with moxibustion in 20902 or for a 20902 moxibustion acupuncture these moxibustion practitioners 20902 provide moxibustion therapy in 20902, chinese moxibustion (or moxabustion). They include moxibustion acupuncture professionals, moxibustion acupressure professionals, and moxibustion acupuncturists.


---
Acupuncture in 20902 - is it right for me?
Acupuncture is based on the concepts of
oriental medicine
or
traditional Chinese medicine (TCM
) and is one of the oldest healing practices in the world. 20902 acupuncturists are health care professionals who evaluate and treat the many conditions, aches and pains that respond to acupuncture.
Acupuncturists insert very fine acupuncture needles into the body. The purpose of the needles is to stimulate acupuncture points or meridians. The needles do not inject any substance into your body and are so fine as to be virtually impossible to feel. In some cases, acupuncture may be accompanied by electrical stimulation or the burning of
moxa
, a form of heat therapy. Or use acupressure, where physical pressure is applied by hand or elbow to trigger points with the aim of clearing blockages in these meridians.
'Accupuncture' and 'Accupuncturist' are common mis-spellings.