Physical Therapists in Michigan
View cities and counties in Michigan
Vinod Joshi
Physical Therapist, PhD, RPT
Verified
I, Vinod Joshi, have over 25 years of professional physical therapy experience. I specialize in pain management, using the latest techniques including laser therapy and anodyne therapy. I believe in viewing pain management holistically and in providing accurate diagnosis to provide the best treatment possible.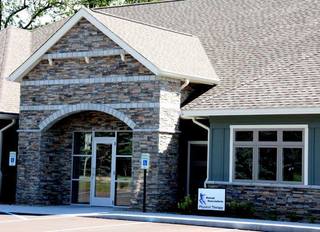 Rehab Specialists, LLC
Physical Therapist, PT, PPD, CerMDT, cert, SMT
Verified
Rehab Specialists is a unique out patient physical therapy practice who takes pride in providing one on one treatments with every patient. John is a master clinician (PT) specializing in advanced Orthopedic manual techniques. He received his Post-Professional Clinical Doctorate in 2006 with a concentration in advanced Orthopedics.Dr. Stephen has extensive experience in treating back and neck pain with radiating symptoms, he has taught numerous courses. Dr.Stephen is McKenzie certified and has extensive Orthopedic manual training in extremities and spine. He recently completed a certification in spinal manual therapy in Ireland through Manual concepts, Australia.
---
How to tell if Physical Therapy is right for me?
Michigan Physical Therapists have broad skills and are able to work with a wide range of symptoms.

Following an injury, a body part is often too damaged to get better on its own, but not so damaged as to require surgery. In such cases, the doctor will prescribe physical therapy so your injured body part can heal itself over time through the right movements and treatments.
---
How to find a Physical Therapist with specific treatment skills?
If you're looking for a specialist in
Michigan
, try to refine your search with our left nav bar.
You can also try contacting a Physical Therapy professional to ask for a consultation or referral.
---
How to use my insurance?
Many Physical Therapy professionals accept health insurance. Check to see if your insurance is covered. Feel free to discuss this when you contact the Physical Therapist.