Physical Therapists near 20910
View cities in 20910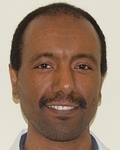 Springs Physical Therapy
Physical Therapist, PT, DPT, ECS
Verified
I treat patients with any musculoskeletal conditions including sprain/strain, neck and back pain, sciatica, shoulder impingement syndrome, rotator cuff tear/tendinitis, Elbow tennis elbow, golfer's elbow, carpal tunnel syndrome, hip bursitis, knee ACL/PCL tear/tendinitis, LCL/MCL sprain, ankle sprain/strain, Achilles tendinitis, Pre-Op/Post-OP rehabilitation, Arthritis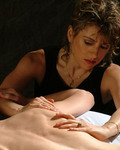 Kesler Physical & Massage Therapy
Physical Therapist, MS, MTH, PT
Verified
Are you injured? In Pain? Again? Are you frustrated by medication not helping? We can Help! Physical therapy with a manual therapy focus has been able to help with headaches ,migraines, TMJ, neck or back pain, herniated discs, shoulder strains, adhesive capsulitis or rotator cuff tendinitis, low back or sacroiliac joint dysfunction, hip knee ankle sprains ,strains tendinitis or bursitis, post fracture rehabilitation, Sports or yoga , or dance injuries for all ages, pediatric, adult, and geriatric clients. I am now also offering specialized work for Women's health issues for those with pelvic pain, pre/post partnum, pregnancy, menopause, vulvadynia.
---
How to tell if Physical Therapy is right for me?
20910 Physical Therapists have broad skills and are able to work with a wide range of symptoms.

Following an injury, a body part is often too damaged to get better on its own, but not so damaged as to require surgery. In such cases, the doctor will prescribe physical therapy so your injured body part can heal itself over time through the right movements and treatments.
---
---
How to use my insurance?
Many Physical Therapy professionals accept health insurance. Check to see if your insurance is covered. Feel free to discuss this when you contact the Physical Therapist.