Kristen Hodgdon
Nutritionist/Dietitian, RD, LD
Verified
I am a registered and licensed dietitian with nearly 10 years of eating disorder experience across multiple levels of care. My work is focused on flexibility, balance, simplifying nutrition, and helping my clients heal their relationship with food and movement. I am a trauma informed practitioner and strive to be inclusive and provide a safe space for all.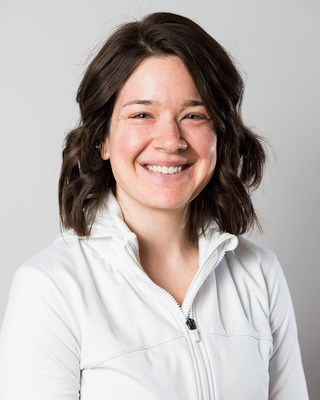 Alyssa Reau Broadwater
Nutritionist/Dietitian, MS, RD, LD, CSCS
Verified
Are you having trouble reaching your health goals? Wishing you could better your relationship with food? Nutrition can help you gain confidence in yourself to be able to pursue the things you want to achieve in life and feel good doing it but it should not be an added stressor to our already busy lives. I will help you learn how to reach your goals without feeling like you are in a constant battle with food. I enjoy working with anyone interested in bettering their health and willing to put in hard work for long term success.
(937) 419-0907
Office is near:
Hilliard,
OH
43026
Holly Zabrin
Nutritionist/Dietitian, MA, RDN, LDN, CEDS
Verified
Holly is a Registered Dietitian Nutritionist who practices out of Health Loft, specializing in working with adults and adolescents with Eating Disorders, Disordered Eating, IBS, and Digestive issues. Holly is passionate about assisting her clients find peace with food and their bodies. She uses a weight inclusive and non-judgemental approach to support her patients in breaking harmful cycles of dieting. Holly has 3 years of experience treating clients with eating disorders in higher levels of care including residential (RES) and partial hospitalization program (PHP).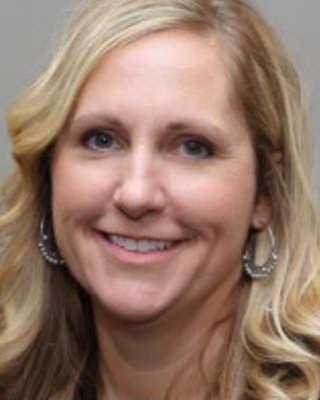 Laurie Coleman Nutrition Consulting
Nutritionist/Dietitian, RD, LD
Verified
I am a registered and licensed dietitian with 20 years of experience working with clients interested in improving their overall wellbeing. My approach encompasses the client's entire lifestyle, including diet, exercise and stress management strategies. I believe in providing clients with individualized nutrition plans specific to their personal goals. Helping clients understand the importance of using food for its medicinal purposes and proper nutrition's ability to contribute to optimal health is my ultimate goal.
Jordan Ouellette
Nutritionist/Dietitian, MS, RDN, LD
Verified
1 Endorsed
My name is Jordan Ouellette, and I am a Registered Dietitian-Nutritionist, and co-owner of Nutrition Empowered, LLC. I work with men and women who want to improve their relationship with food, and eat a diverse range of foods in order to feel their best mentally and physically. At Nutrition Empowered, LLC, our dietitians are Health at Every Size-aligned, and centered around intuitive eating with a weight-inclusive approach to nutrition. Other specialties include general nutrition and wellness, diabetes management, cholesterol and hypertension, IBD/IBS, fertility, PCOS, and pre and postnatal nutrition.
Lauren Grieco
Nutritionist/Dietitian, RDN, MS
Verified
Lauren provides 1:1 medical nutrition therapy through a non-diet and Health At Every Size lens. Lauren is passionate about providing nutrition recommendations to empower individuals to enjoy foods they love in a realistic and balanced way, specific to their needs and lifestyle. She utilizes evidence-based research to help clients sort out the correct nutrition information from the myth. Lauren has experience working both the inpatient and outpatient settings seeing clients with a variety of health conditions, ages, and genders.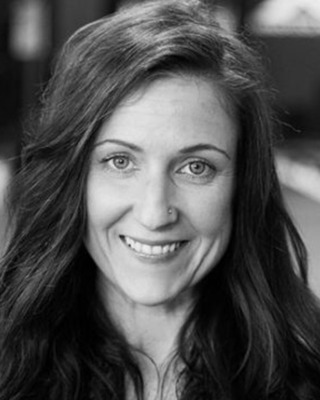 Stephanie Vandergriff
Nutritionist/Dietitian, MS, RDN, LD
"To live well we must eat well." Working as a registered dietitian, I strive daily to help individuals to be the healthiest version of themselves possible. My focus is centered on designing a multi-faceted, personalized nutrition plan based upon each person's needs, goals, and health concerns. These plans are created to be not only feasible and sustainable, but able to create lasting change. Over the years I have dedicated myself to teaching, coaching, and motivating my clients as they strive to eat better and live a more balanced life.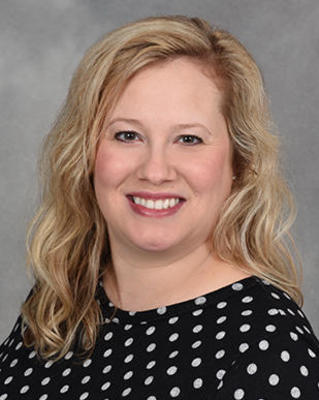 Melanie Schaffer
Nutritionist/Dietitian, RD/RDN
Verified
Melanie Schaffer is a registered dietitian who holds a bachelor's degree in nutrition and dietetics from The University of Akron, where she also completed her dietetic internship. She has extensive experience working with clients who suffer from eating disorders and disordered eating and has worked in all levels of care. Her motto is All Foods Fit and counsels from a non- diet, Health at Every Size, and weight neutral stance.
(513) 666-5525
Office is near:
Columbus,
OH
43201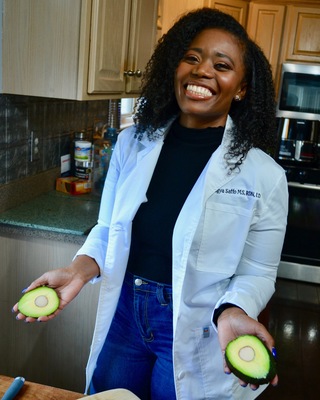 NK Fitness and Nutrition
Nutritionist/Dietitian, MS, RDN, LD
Verified
Nijya makes healthy eating easy! Nijya has a passion for all things Fitness & Nutrition! Nijya is also an adjunct professor leading out in Nutrition and Healthy Lifestyle courses. Nijya has a Bachelor's of Science Degree in Athletic Training from Bowling Green State University and a Master's of Science in Nutrition, Healthspan, and Longevity from The University of Southern California. Nijya loves helping her clients reach their nutrition and fitness goals! IG/FB: @nkfitnessandnutrition
(614) 618-3260
Office is near:
Pataskala,
OH
43062
Clem&Thyme Nutrition
Nutritionist/Dietitian, MPH, RDLD, CDE, CLT, IFCNP
Verified
Clem&Thyme Nutrition is a functional nutrition private practice. Leslie Edmunds, the owner, moved her practice to the Yellow Springs farmhouse location in 2017. She remodeled the farmhouse to include offices and a teaching kitchen. They also have a garden so their clients can take home produce from their appointments. Since moving to Yellow Springs, they have grown and now employ nine dietitians (Leslie, Jenna, Lei, Emma, Samantha, Jackie, Jaclyn and Natalia). In 2021, Clem&Thyme expanded and now has two additional offices located in Westerville and Dublin, Ohio.
(937) 598-4043
Office is near:
Dublin,
OH
43016
Jennifer Lattur
Nutritionist/Dietitian, RDN, LD, CDCES
Verified
You're more than a number on a scale, and you're more than a blood sugar level or blood pressure reading. Get judgment-free nutrition counseling and support from an experienced dietitian and diabetes educator. You and I will tackle whatever lifestyle changes are most important to you, whether it's finding time to exercise, switching up your meal timing, or learning to shut down all that negative self-talk. I'm here to be your support person, your coach, and your cheerleader. Here's to your Future Self!
(330) 621-0184
Office is near:
Columbus,
OH
43085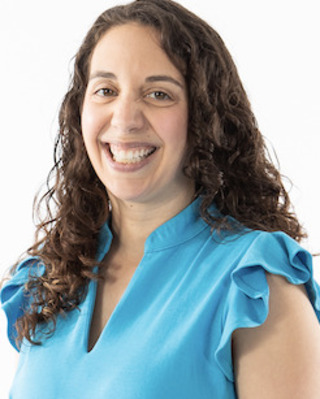 Angela Behanna
Nutritionist/Dietitian, MS, RD, LDN
Verified
We live in a fast paced environment where there is little time for ourselves. My job is not to tell you that you can't eat certain foods but instead to try to focus on realistic behavior changes that will stick. No food rules, no "one size fits all" approach, just honest support and accountability from someone who cares about you!
(412) 207-3662
Office is near:
Columbus,
OH
43085
Kali Morgenstern
Nutritionist/Dietitian, MEd, RD, LD, CPT
Verified
My approach to nutrition is simplified sustainability - creating habits that you can feasibly commit to for the long haul. Rather than looking for a quick fix, I help my clients discover ways to reach their health goals that are enjoyable, realistic, and backed by science.
(440) 553-8556
Office is near:
Columbus,
OH
43215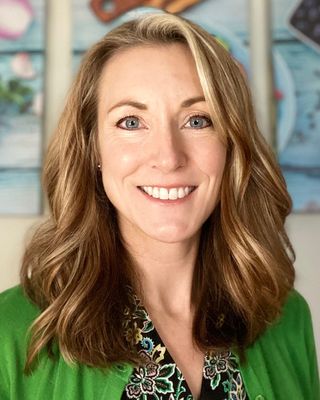 Thyme To Get Healthy
Nutritionist/Dietitian, RD, LD
Verified
Do you believe that nutrition can improve your health? Are you ready to start leading a healthier life but just don't know how to get started? Dietitian Lindsey Fausnaugh offers convenient virtual nutrition sessions through her small local business Thyme to Get Healthy. Most major health insurance is accepted.
(740) 872-7817
Office is near:
Circleville,
OH
43113
---
Prenatal Nutrition Nutritionists and Dietitians
If you're looking for nutritionist prenatal in Columbus or for a Columbus prenatal nutritionists, or nutritionists prenatal Columbus, these prenatal dietitian in Columbus are trained practitioners. They provide prenatal nutrition Columbus services.


---
How can a Columbus Nutritionist help me?
Dietitians and Nutritionists in Columbus provide advice on good eating habits. They help you with your diet and how it affects your health. They assess nutrition needs and food patterns, plan a diet that's appropriate for your physical and dietary needs, and provide nutrition counseling, such as advice on dietary changes and menu plans. They advise on special diets for medical conditions such as diabetes, high blood pressure, food allergies, and obesity.

The word dietitian has a variant spelling 'dietician' (e.g. find a Columbus dietician). Both spellings are correct.