Mary's Nutritional Wellness PLLC
Nutritionist/Dietitian, MS, RD, CDN
Welcome to Mary's Nutritional Wellness PLLC! As a registered dietitian, I am here to provide you with the tools, resources & knowledge to give you long term success with food, nutrition & your body! Working with me is different than any diet you've ever tried. Incorporating healthy at every size (HAES) helps me meet you wherever you are and provide you with simple, realistic goals for you to feel your best. I work with a diverse population and practice inclusivity.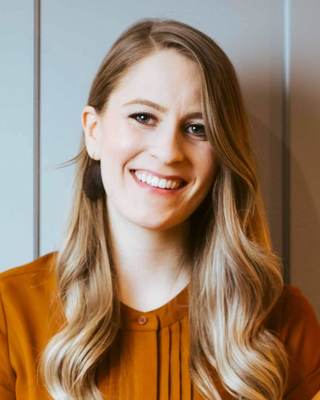 Alex Nicolette
Nutritionist/Dietitian, MS, RDN, CDN
Are you struggling to have a healthy relationship with food? Do you have a medical condition that stops you from enjoying your eating? Or maybe you want to be more intuitive with the way you eat and your food choices? I provide realistic and sustainable approaches to health, medical nutrition therapy, and lifestyle change. In my individualized style, I utilize a combination of intuitive eating approaches, medical nutrition therapy, meal planning, food tracking, and small goal setting to help my clients succeed. **IF YOU CALL PLEASE LEAVE A VOICEMAIL WITH YOUR NAME/NUMBER & TIMES TO CALL & I WILL GET BACK TO YOU.**
---
Non-Diet Approach Nutritionists and Dietitians
If you're looking for a non-diet approach nutritionist in Utica or for an Utica non-diet approach nutritionists, or nutritionists non-diet approach Utica, these non diet approach nutritionists in Utica are trained practitioners. They provide non diet Utica nutritionist services.


---
How can an Utica Nutritionist help me?
Dietitians and Nutritionists in Utica provide advice on good eating habits. They help you with your diet and how it affects your health. They assess nutrition needs and food patterns, plan a diet that's appropriate for your physical and dietary needs, and provide nutrition counseling, such as advice on dietary changes and menu plans. They advise on special diets for medical conditions such as diabetes, high blood pressure, food allergies, and obesity.

The word dietitian has a variant spelling 'dietician' (e.g. find an Utica dietician). Both spellings are correct.