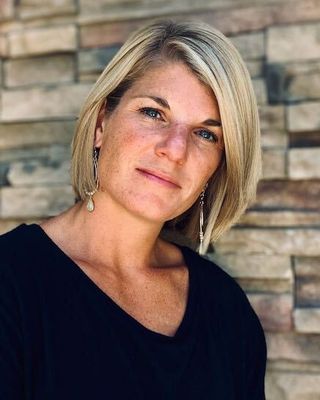 Jessica Venhuizen
Nutritionist/Dietitian, MS, RDN, LN
Verified
1 Endorsed
Hi there! I am a Registered Dietitian, Licensed Nutritionist who has a passion for helping individuals improve their relationship with food and their bodies. I believe true health consist of physical, mental and
emotional wellbeing
that is not dictated by diet culture or food rules. My approach to nutritional counseling and to eating disorder treatment is centered on bringing joy back into eating and fostering a relationship with food that is non-restrictive and includes all foods.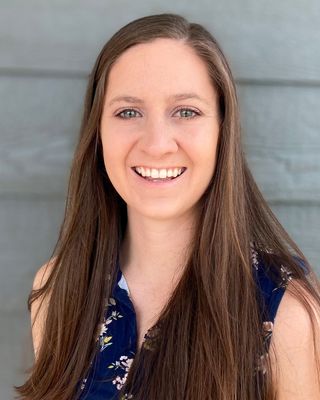 Erin Campbell
Nutritionist/Dietitian, RDN, LN
Verified
1 Endorsed
Welcome! I am a Certified Intuitive Eating Counselor, with a goal of helping each of my patients heal their relationship with food and their bodies. I focus on working with patients with disordered eating, eating disorders, and those suffering from body image distress. Food is supposed to be nourishment and enjoyable, not cause the fear, guilt or shame that diet culture has imposed on us. Through an individualized approach, I focus on teaching Intuitive Eating with a Health at Every Size approach, so that food can be enjoyable, again.
(406) 551-1742
Office is near:
Bozeman,
MT
59715
Katie Campbell
Nutritionist/Dietitian, RD, LN
Verified
1 Endorsed
Hello, hello! I'm Katie, an anti-diet Dietitian, and a Certified Intuitive Eating Counselor. My mission is to utilize a personalized, flexible, collaborative, consent-based, & evidence-based approach to rebuild and ultimately heal your relationship with food and body while leaving the restrictive and compulsive mindset behind. Through virtual nutrition counseling, we can address disordered eating, emotional eating, negative body image, and eating disorders. I will help you learn how to nourish yourself in a way that works for you, feel better in your body, understand your body, and help you heal from the effects of diet culture.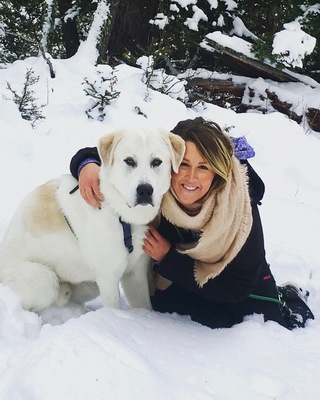 Dana Zurchin
Nutritionist/Dietitian, MS, RDN, LDN
Verified
Hello! I am a Registered Dietitian Nutritionist in Bozeman, Montana. I have a Bachelor of Science and a Masters in Food and Nutrition. I provide medical nutrition therapy to individuals struggling with chronic disease, digestive conditions, eating disorders, and overall nutrition well-being. I use an intuitive eating approach to promote change and empower individuals to create healthy and sustainable relationships with food. I aim to help eliminate shame and fear around foods and discourage fad diets and highly restrictive meal plans. As a team, we work together to make a plan that works best for you.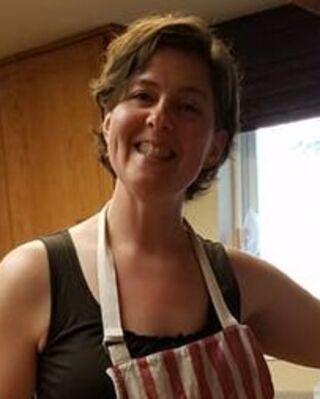 Jessica Moore
Nutritionist/Dietitian, MA, FNTP, RYS200
I'm a holistic nutritionist unlocking optimal brain health. I work with people over the age of 40 who are struggling with overwhelming feelings, memory, focus, and foggy thinking to unlock optimal brain health so that they can do what they love and be present in their lives! Learn the nutrition and lifestyle strategies I've discovered over 10 years of optimizing my own brain health to balance emotions, improve memory, and think clearly.
(360) 230-5747
Office is near:
Bozeman,
MT
59715
---
Emotional Wellbeing Nutritionists and Dietitians
If you're looking for nutritionist emotional wellbeing in Bozeman or for a Bozeman emotional wellbeing nutritionists, or nutritionists emotional well-being Bozeman, these emotional well being dietitian in Bozeman are trained practitioners. They provide emotional well being nutrition Bozeman services.


---
How can a Bozeman Nutritionist help me?
Dietitians and Nutritionists in Bozeman provide advice on good eating habits. They help you with your diet and how it affects your health. They assess nutrition needs and food patterns, plan a diet that's appropriate for your physical and dietary needs, and provide nutrition counseling, such as advice on dietary changes and menu plans. They advise on special diets for medical conditions such as diabetes, high blood pressure, food allergies, and obesity.

The word dietitian has a variant spelling 'dietician' (e.g. find a Bozeman dietician). Both spellings are correct.