Gail Ravello
Nutritionist/Dietitian, PhD, IMD, ND, MH, CNC
Verified
Are you feeling tired, bloated, have digestive issues, suffer from sleep disorder, depression/anxiety, have weight concerns or thyroid dysfunction? I have used Alternative and Holistic natural medicine to help patients live their healthiest lifestyle. My vision is to offer an alternative option to conventional medicine. The goal is to bring the body into "true balance". This can only be accomplished by determining the root cause of the client's health problems.
(678) 929-5431
Office is near:
Canton,
GA
30115
Sonali Sadequee
Nutritionist/Dietitian, CHHC, AADP, RYT 500
"As your plant-strong nutrition coach, vegan cooking instructor, & lifestyle transformation guide, I specialize in showing you HOW to easily integrate alkalizng gluten-free foods into your daily life so that you may lower inflammation & enjoy a wellness journey that meet your unique needs. Digestive wellness, weight management, & wholistic self-care are frequent offerings at my coaching practice. I support you easily transition towards creating a passionate and wholesome lifestyle. I am here for you every step of the way as you upgrade your health and align your lifestyle according to your ideal vision."
(678) 733-9651
Office is near:
Atlanta,
GA
30309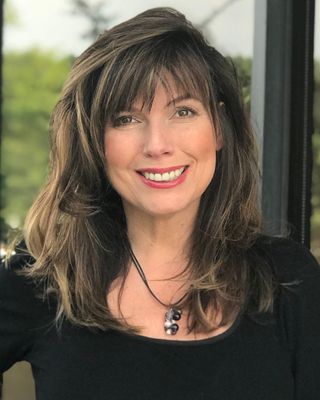 Melissa Bennett
Nutritionist/Dietitian, ND, CTN, CNW
Whether you are looking forward to being vibrant in your later years, improving your health now, or correcting nutritional imbalances that seem to have you a bit off key, a holistic approach in regards to nutrition and well being can be very beneficial to you. Imagine... a full night's sleep, freedom from pain, balanced hormones, ease of movement, abundant energy, stable moods.. We have found that by educating you, the patient, through your process of healing, a greater and deeper level of wellness can be attained. More info at www.theoliveleaf.com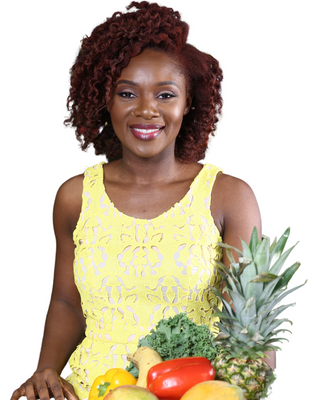 Wonderfully Nutritious Solutions, LLC
Nutritionist/Dietitian, MS, RDN, LD, CLT
Verified
1 Endorsed
Are you experiencing bloating, acid reflux, IBS, eczema, constant migraines and have not been able to find relief? Do you experience symptoms that just won't go away? Or you just feel "off"? I am here to help! The symptoms you are experiencing may be caused by inflammation triggered by foods you eat. Not all "healthy" foods are healthy for YOU. I can help you dig deeper and find out what works for you specifically. I'm a Registered Dietitian Nutritionist with extensive training in nutrition and reversing inflammation. I hold bachelor's degrees in Exercise Science & in Dietetics and a master's degree in Food and Nutrition Science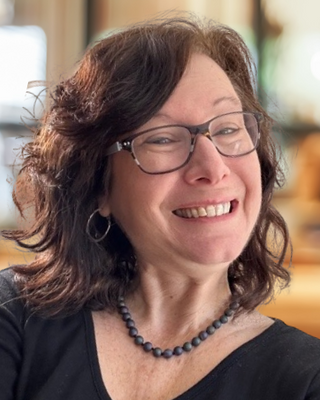 Alane Wincek
Nutritionist/Dietitian, CNC, ND
If you're looking for a holistic nutritionist specializes in the metabolism, you found her. If you are stuck in a weight loss plateau and need to figure out exactly what your body needs so you can have the results you want, I will help. Hi, I am Alane, an experienced, functional nutritionist with 30+ years of success. I specialize in women that want to fix their metabolism so they can lose weight and keep it off. I also will help you balance your hormones, live a heathier, longer and more active life. Come and work with me, I will take you on a simple and effective plan to get the health and weight loss results you want & deserve.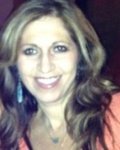 Nooromid Nutrition Consulting RD.LD
Nutritionist/Dietitian, RDN, LD
Verified
We provide one-on-one nutritional consulting for people with anything from minor health issues to major illness as well as to anyone wishing to improve their overall quality of life. Consultations are scheduled by appointment only and take place at our office. Our services cover, but are not limited to the following: - Weight Management and Overall Fitness - Diabetes Management - Kidney Disease - Cardiac Health (Cholesterol & Triglycerides) - Hypertension - Family Nutrition - Grocery Store Visits - Meal Planning - Senior Wellness - Food Sensitivities and Allergies - GI Disorders - Eating Disorders - Sports Nutrition. Our Office accepts most major insurance plans. Preceptor for major nutrition programs in USA.
Saira Sultan
Nutritionist/Dietitian, ND, CTN, CNW, MBA
Is What You're Eating Making you Sick? Find out if you have Hidden Food Sensitivities TODAY. I focus on Specialty Nutritional Testing for Food Allergies & Sensitivities, Gluten, Candida, Parasites and Bacteria, Inflammation, Natural Weight Loss, and Adrenal Fatigue. I believe in treating the body as a whole body to find the root cause of any health issue and will work with you to get to your health goals. Do you want to Lose Weight Naturally? Contact me today for more information!
---
Adolescents / Teenagers (14 to 19) Nutritionists and Dietitians
For help with adolescents these Nutritionists and Dietitians provide adolescent Nutrition and Diet. They'll also help with Nutrition and Diet for teens in Marietta, teenagers, and Marietta teenager issues.


---
How can a Marietta Nutritionist help me?
Dietitians and Nutritionists in Marietta provide advice on good eating habits. They help you with your diet and how it affects your health. They assess nutrition needs and food patterns, plan a diet that's appropriate for your physical and dietary needs, and provide nutrition counseling, such as advice on dietary changes and menu plans. They advise on special diets for medical conditions such as diabetes, high blood pressure, food allergies, and obesity.

The word dietitian has a variant spelling 'dietician' (e.g. find a Marietta dietician). Both spellings are correct.