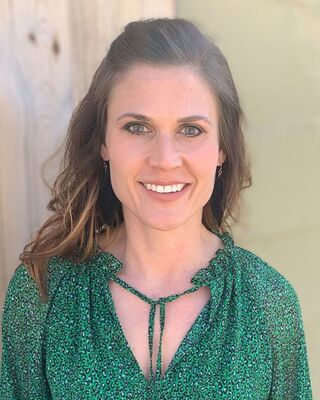 Ashley Stoker
Nutritionist/Dietitian, MS, MA, RD, LPCC, NCC
Verified
At Mind + Body Nutrition Counseling, I am here to provide complete and balanced nutrition counseling, behavioral health counseling, medical nutrition therapy, education, and support. I specialize in medical nutrition services that co-occur with behavioral health conditions. I utilize a mind-body, client-centered, collaborative, holistic approach integrating lifestyle factors such as diet, physical activity, sleep, mindfulness, and stress management to promote wellbeing.
(970) 299-9193
Office is near:
Wellington,
CO
80549
Adina Oster
Nutritionist/Dietitian, NC, OCB Pro, RYT-200
Are you ready to improve your health and athletic performance? I'm a holistic nutritionist, Atlas nutrition coach, and pro bodybuilder. I specialize in sports nutrition with a focus on functional health and bio-individuality. I work 1-on-1 with you to create custom programs and help you create lifestyle habits that are in alignment with your health and fitness goals. I truly believe nutrition for health and sport performance should align. I combine my knowledge in performance nutrition, athletics with my background in clinical/therapeutic nutrition to work with your body to find the best approach for you.
Kristy Hall
Nutritionist/Dietitian, MS, RNCP, ROHP
Kristy specializes in epigenetics and nutrition, empowering people to maximize their health. Whether you are in pain, feel tired all the time, your hormones are out of balance, or you have chronic illnesses, you can regain your vibrant health. Using scientific tools and research, I develop a unique program that is customized to fit your health and wellness needs. Health is like a 7 layer dip: diet, lifestyle, environment, family history, diagnoses, signs & symptoms, and epigenetics. Your genes actually are about 30% of your health. While you can't control the genes you get you can support where you have inherent weaknesses.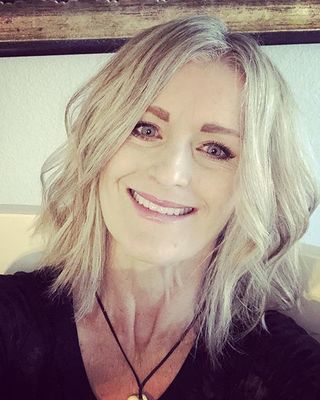 Nutrition Solutions
Nutritionist/Dietitian, RDN, CLT
Verified
5 Endorsed
Are you sick and tired of being sick and tired? Do you have chronic pain, headaches, fatigue and stomache aches? Have you tried numerous diets, with the hopes of getting it right this time, only to end up more frustrated and confused than ever? You can know exactly what foods you can eat and how to start the path to healing. I have personal experience dealing with health issues related to food and chemical sensitivities and I want to help you find your unique food triggers so you can start feeling great again, with less pain, more energy, less bloat, and better performance in work and activities. Let's get you well.
---
Pain Management Nutritionists and Dietitians
If you're looking for nutritionist pain management in Fort Collins or for a Fort Collins pain management nutritionists, or nutritionists pain management Fort Collins, these pain management dietitian in Fort Collins are trained practitioners. They provide pain management nutrition Fort Collins services.


---
How can a Fort Collins Nutritionist help me?
Dietitians and Nutritionists in Fort Collins provide advice on good eating habits. They help you with your diet and how it affects your health. They assess nutrition needs and food patterns, plan a diet that's appropriate for your physical and dietary needs, and provide nutrition counseling, such as advice on dietary changes and menu plans. They advise on special diets for medical conditions such as diabetes, high blood pressure, food allergies, and obesity.

The word dietitian has a variant spelling 'dietician' (e.g. find a Fort Collins dietician). Both spellings are correct.