Tanja Samalya
Nutritionist/Dietitian, MNT
Switching To A Plant-based Diet / Healthy Weight-Loss /
Vegan
Nutrition For Athletes /
Vegan
Pregnancy / Plant-Based and General Nutrition for Children / Healthy
Vegan
Nutrition ( immune function, bone density, muscle mass, energy, cognitive function, hormone production) / Longevity ( health-span) / Menopause / PCOS / Eating Disorders; especially in Teens.
"I am a Master Nutrition Therapist, a practitioner specializing in holistic nutrition principles. My mission is to make you feel well in your body and loving it. I am trained to work with individuals with General Health Concerns, however my true passion lies in coaching people interested in adopting a more Plant-Based Lifestyle to ensure they meet their individual nutrient needs. I am also passionate in offering advice on Longevity (health-span), Menopause, PCOS, Nutrition for Children, and Eating Disorders; especially in teens. I am offering vital information and practical tips on changing your life and reclaiming your health."
(805) 303-8328
Office is near:
Westlake Village,
CA
91361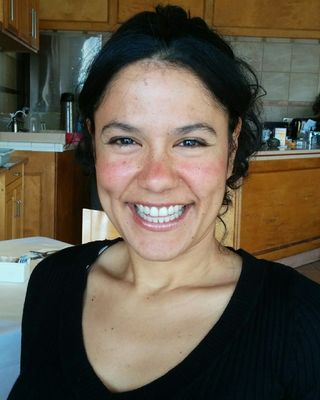 Diurka Liseth Sotomayor
Nutritionist/Dietitian, RD, CDCES
Verified
1 Endorsed
I am a Dietitian-Nutritionist who specializes in nutritional therapy and dietary education. I am committed to forming relationships with patients looking to lose or manage their weight, deal with chronic diseases such as diabetes; high blood pressure; kidney disease or improve their sports and fitness performance. Spanish: Tambien puedo ayudar a mi comunidad latina a alcanzar sus metas nutricionales.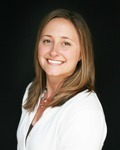 Monica M Lowe
Nutritionist/Dietitian, MS, RD
I provide personal and individual nutrition education and counseling on a variety of health and nutrition issues. My approach is simple, yet effective. I work with the individual to assist in empowering them to make healthier eating habits and lifestyle changes. It definitely is not easy to take charge of your health on your own, but can be done when you have the right skills, information, and motivation. My goal in working with people is for them to eat healthier, feel better and to embrace eating as an enjoyable experience.
(805) 285-3912
Office is near:
Oak View,
CA
93022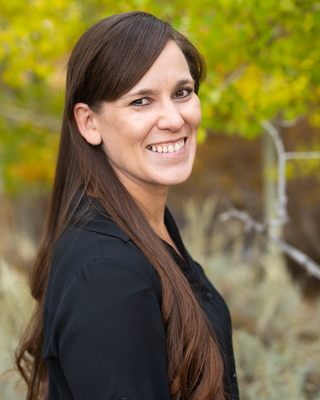 Toni Jacalone
Nutritionist/Dietitian, MS, RDN
Verified
I am a Registered Dietitian who guides single mothers by choice through nutrition and diet choices to make their journey to motherhood as smooth as possible. My approach is similar to coaching but backed by science, data and an individualized approach to each client. I'm on the journey to become a single mother myself, and I'm honored to get to guide other women as they take steps toward motherhood. I utilize integrative and functional nutrition, promote plant-based nutrition and lifestyle changes, but with an Intuitive Eating approach. I can also work with couples struggling with infertility.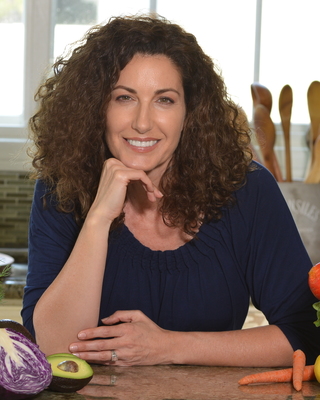 Moran Hermesh
Nutritionist/Dietitian, MS, RDN, IFNCP, CLT
Verified
1 Endorsed
Are you frustrated with severe bloating after each meal, constipation, diarrhea, embarrassing gas, and/or skin issues such as rashes and eczema,- which is causing a lot of fear, anxiety and confusion around which food to eat? In my work I help my clients to implement a highly personalized nutrition plan that results in more energy, elimination of gas, reducing the needs for prescription medication, normalizing digestion and being able to fearlessly eat a delicious and nourishing food without having to worry about unpleasant symptoms.
(747) 234-2305
Office is near:
Westlake Village,
CA
91362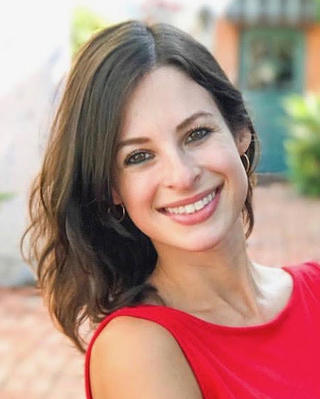 Gavi Nutrition
Nutritionist/Dietitian, MS, RD
Verified
Welcome! Are you a recreational or professional athlete or have a career that requires a high level of performance? Do you struggle with your relationship with food? Is finding time to eat during the day a challenge? Do you find yourself bingeing in the evenings leaving you feeling guilty, uncomfortable, and frustrated? If you can relate to any of this, I'd love to work with you. I help teach busy individuals how to take the stress and guesswork out of eating so you could eat in a way that fuels performance, boosts energy levels, and helps you feel your best.
(747) 319-5623
Office is near:
Westlake Village,
CA
91359
Amy Isabella Chalker
Nutritionist/Dietitian, RDN, LMT
Verified
1 Endorsed
Clients who seek to work with Amy have often pursued other avenues of nutrition management, including diets, traditional meal plans, and other healthcare professionals as a means to meet their goals. Frequently, Amy provides a more in-depth examination of external tools, and encourages clients to inquire within and challenge themselves to view their food and their relationship with the body and self differently.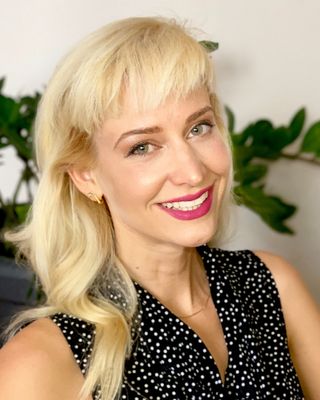 Jessica Michelle Coghill
Nutritionist/Dietitian, MS, CNS
90% of health conditions and diseases can be prevented by proper nutrition and lifestyle modifications. Not only does management and prevention of chronic health conditions improve the quality and satisfaction of living, but it also adds years and saves money later in life. The sooner you take the steps to a healthier life, the sooner you'll feel better, happier, more energized, and more confident about your appearance. I'm here to help you set the foundation for a more fulfilling life you can enjoy with family and friends in years to come!
(949) 867-6022
Office is near:
Santa Barbara,
CA
93101
Amanda Field
Nutritionist/Dietitian, MS, RDN, CD
Verified
Improve your athletic performance, energy, and health with personalized nutrition to help you reach your sport and fitness goals. Restore your relationship with food and your body using intuitive eating, health at every size, and mindfulness approaches. Make sense of all the confusing nutrition information to prevent and control high blood pressure, cholesterol, and more. I specialize in exercise/sports nutrition, disordered eating, and wellness. My passion is helping you to break free of the guilt you may carry around food, and joining you on the journey towards building a healthy relationship with food to complement your lifestyle.
(425) 256-3092
Office is near:
Montecito,
CA
93108
---
Vegan Nutritionists and Dietitians
If you're looking for nutritionist vegan in Ventura or for a Ventura vegan nutritionists, or nutritionists vegan Ventura, these vegan dietitian in Ventura are trained practitioners. They provide vegan nutrition Ventura services.


---
How can a Ventura Nutritionist help me?
Dietitians and Nutritionists in Ventura provide advice on good eating habits. They help you with your diet and how it affects your health. They assess nutrition needs and food patterns, plan a diet that's appropriate for your physical and dietary needs, and provide nutrition counseling, such as advice on dietary changes and menu plans. They advise on special diets for medical conditions such as diabetes, high blood pressure, food allergies, and obesity.

The word dietitian has a variant spelling 'dietician' (e.g. find a Ventura dietician). Both spellings are correct.