Nutritionists and Dietitians near 92113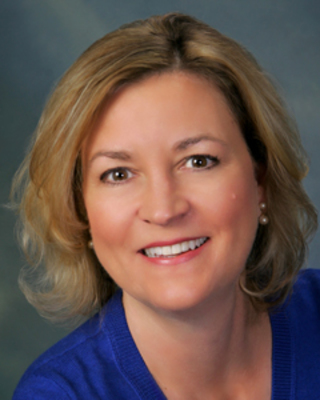 Karen Roth
Nutritionist/Dietitian, MS, CNC
1 Endorsed
I have long-term experience in addressing a wide variety of health conditions and painful symptoms. Specialities include: Hormone Balancing, Weight Management, Diabetes, High Blood Pressure, High Cholesterol, Auto-Immune Disorders, Gluten Intolerance, Food Allergies/Sensitivities, Digestive Issues, Acne Utilizing ALCAT testing to discover your body's reaction to over 200 foods, along with other simple, state-of-the-art testing procedures including micronutrient and blood chemistry analysis, I evaluate the adequacy of your diet in bolstering your body's natural ability to fight illness and heal itself. Clients report relief from all kinds of "mysterious" and uncomfortable symptoms.
Kristen Arnold MS, RDN, CSSD
Nutritionist/Dietitian, MS, RDN, CSSD
Hi there, I provide nutrition counseling services to athletes and physically active individuals and teams. As an Sports RDN (Registered Dietitian Nutritionist, Certified Specialist in Sports Dietetics) and retired professional athlete (bicycle racing), I understand and live sports nutrition and science. Contact me to start cultivating your personal best through nutrition. Looking forward to hearing from you, Kristen
---
How can an 92113 Nutritionist help me?
Dietitians and Nutritionists in 92113 provide advice on good eating habits. They help you with your diet and how it affects your health. They assess nutrition needs and food patterns, plan a diet that's appropriate for your physical and dietary needs, and provide nutrition counseling, such as advice on dietary changes and menu plans. They advise on special diets for medical conditions such as diabetes, high blood pressure, food allergies, and obesity.

The word dietitian has a variant spelling 'dietician' (e.g. find an 92113 dietician). Both spellings are correct.
---
About 92113 Registered Dietitians
Registered Dietitians or Registered Dietitian Nutritionists in 92113 complete a bachelor's degree at a school accredited by the Commission on Accreditation for Dietetics Education of the Academy of Nutrition and Dietetics, as well as a period of supervised practice and an exam administered by the Commission on Dietetic Registration. While certification is not required in all states for nutritional counseling or nutrition therapy, only individuals certified by their respective states may use the Certified Dietitian or Certified Nutritionist titles.
---
How to use my insurance?
Some Nutritionists and 92113 dietary professionals accept health insurance. Check to see if your insurance is covered. Feel free to discuss this when you contact the Nutritionist or Dietitian.