Nutritionists and Dietitians near 30096
View cities and counties in 30096
Saira Sultan
Nutritionist/Dietitian, ND, CTN, CNW, MBA
Is What You're Eating Making you Sick? Find out if you have Hidden Food Sensitivities TODAY. I focus on Specialty Nutritional Testing for Food Allergies & Sensitivities, Gluten, Candida, Parasites and Bacteria, Inflammation, Natural Weight Loss, and Adrenal Fatigue. I believe in treating the body as a whole body to find the root cause of any health issue and will work with you to get to your health goals. Do you want to Lose Weight Naturally? Contact me today for more information!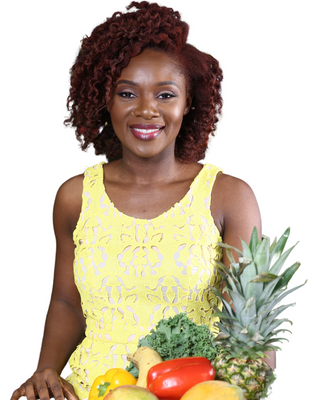 Wonderfully Nutritious Solutions, LLC
Nutritionist/Dietitian, MS, RDN, LD, CLT
Verified
1 Endorsed
Are you experiencing bloating, acid reflux, IBS, eczema, constant migraines and have not been able to find relief? Do you experience symptoms that just won't go away? Or you just feel "off"? I am here to help! The symptoms you are experiencing may be caused by inflammation triggered by foods you eat. Not all "healthy" foods are healthy for YOU. I can help you dig deeper and find out what works for you specifically. I'm a Registered Dietitian Nutritionist with extensive training in nutrition and reversing inflammation. I hold bachelor's degrees in Exercise Science & in Dietetics and a master's degree in Food and Nutrition Science
Gloria Ochoa-Andia
Nutritionist/Dietitian, MS, RDN, CDE, IBCLC
Verified
Goodness Nutrition Center focuses on helping you make the behavioral changes needed to meet your health and nutrition goals. If you are looking to lose weight, manage your diabetes, high blood pressure or other chronic diseases through nutrition, my goal is to help you regain control of your health. I also specialize in prenatal and postnatal nutritional support; while also providing breastfeeding support and Lamaze/childbirth education classes.
Cheryl Mitchell
Nutritionist/Dietitian, MS, RDN, LD, CLT, IFNCP
Verified
1 Endorsed
You don't have to continue struggling! I can help you target and address the root causes of symptoms like low energy, brain fog, food sensitivities, joint pain, bloating, chronic constipation or diarrhea, food cravings, or difficulty gaining or losing weight. My program gives you real answers and science-backed strategies designed to heal your gut and help you get your health back, with results such as reduced inflammation, clearer thinking, reduced bloating, better digestion, increased energy, and improved metabolism so you can reclaim your life.
---
How can a 30096 Nutritionist help me?
Dietitians and Nutritionists in 30096 provide advice on good eating habits. They help you with your diet and how it affects your health. They assess nutrition needs and food patterns, plan a diet that's appropriate for your physical and dietary needs, and provide nutrition counseling, such as advice on dietary changes and menu plans. They advise on special diets for medical conditions such as diabetes, high blood pressure, food allergies, and obesity.

The word dietitian has a variant spelling 'dietician' (e.g. find a 30096 dietician). Both spellings are correct.
---
About 30096 Registered Dietitians
Registered Dietitians or Registered Dietitian Nutritionists in 30096 complete a bachelor's degree at a school accredited by the Commission on Accreditation for Dietetics Education of the Academy of Nutrition and Dietetics, as well as a period of supervised practice and an exam administered by the Commission on Dietetic Registration. While certification is not required in all states for nutritional counseling or nutrition therapy, only individuals certified by their respective states may use the Certified Dietitian or Certified Nutritionist titles.
---
How to use my insurance?
Some Nutritionists and 30096 dietary professionals accept health insurance. Check to see if your insurance is covered. Feel free to discuss this when you contact the Nutritionist or Dietitian.