Nutritionists and Dietitians near 10014
View cities and counties in 10014
Annette O'Neill
Nutritionist/Dietitian, MS, RDN, CDN, ERYT200
Verified
Annette's nutrition practice focuses on a personalized, mindful, holistic approach to learning the secrets to healthy living. Together we will create an individualized program based on your unique lifestyle and demanding schedule to achieve long-term, sustainable results. Annette has worked with adults and children of all ages in conjunction with their doctors and other specialists with excellent results - helping them obtain healthy weights, as well as healthy cholesterol, blood pressure, and blood sugar levels. She has helped athletes, individuals with disordered eating, diabetics, and other populations to gain, lose, or maintain weight in a healthy, personalized manner.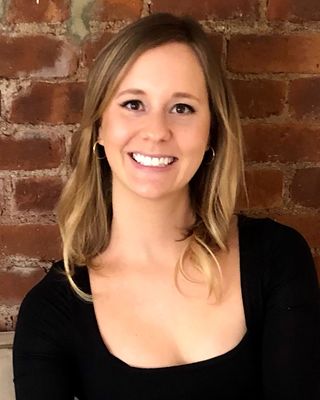 Chloe Ring
Nutritionist/Dietitian, MS
Verified
Are you struggling with irregular cycles, GI disturbances, weight fluctuations, or conditions like PCOS? Feeling constantly fatigued? You're not alone. I'm passionate about empowering and educating my clients to support their hormones and overall health. With so much nutrition information available, it's easy to feel lost. That's why my goal is to help you navigate the landscape and create sustainable changes. I offer evidence-based guidance and understand that there's no one-size-fits-all solution when it comes to nutrition therapy. I use an integrative approach combining diet and lifestyle to help you tap into your power.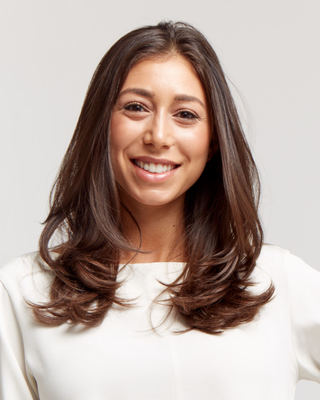 MTHR Nutrition
Nutritionist/Dietitian, MS, RD
MTHR Nutrition, is a concierge nutrition service for women and families during pre-conception, pregnancy and postpartum.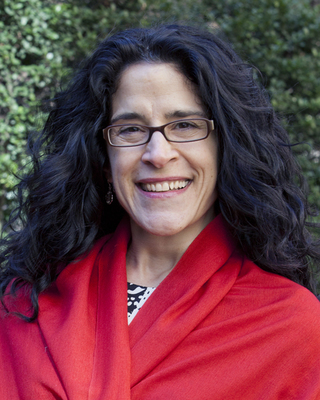 Robin Millet
Nutritionist/Dietitian, MS, RDN, CEDS-S, CDN
Verified
Our relationship with food and our bodies often gets complicated. I enjoy helping people develop a new relationship; one that is not guided by judgement or strict rules. I often work with individuals with eating disorders or erratic eating patterns and have years of experience in successfully helping people apply needed changes to their behaviors but also their thoughts and beliefs. In order to find a healthful and maintainable way of taking care of yourself I create a supportive environment as we work together to make progressive changes and deal with obstacles as they arise.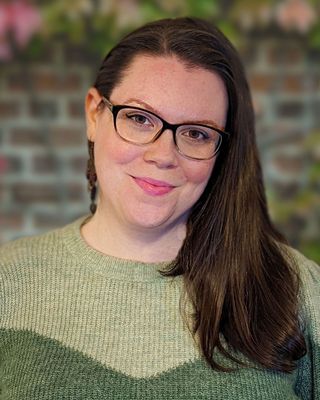 Isabelle Carren-Le Sauter
Nutritionist/Dietitian, MS, RD, CDN
I am an eating disorder dietitian and I work with clients to explore food freedom and body liberation in a world where these things can be difficult to find. I create a non-judgmental space and build trust with those I work with through shared decision making, curious and creative exploration, and my own authentic and vulnerable communication. I am deeply rooted in weight-inclusivity and all-foods-fit approaches, and I work with clients to challenge harmful diet culture and weight stigmatizing beliefs and to discover their own innate wisdom and values.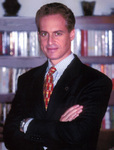 Jeffrey Rose
Nutritionist/Dietitian, CMH
As a Clinical Hypnotist and Nutritionist with over 20 years experience successfully helping people lose weight, I will help you to achieve your weight loss goals more quickly and easily than you ever imagined. You will find yourself having new and more valuable attitudes and beliefs about food and exercise. You are going to feel so much better about yourself as you automatically stop eating for emotional reasons, and no longer crave unhealthy processed foods. You will find yourself feeling fuller and completely satisfied with smaller portions, and you will be motivated to eat more healthfully and exercise more regularly.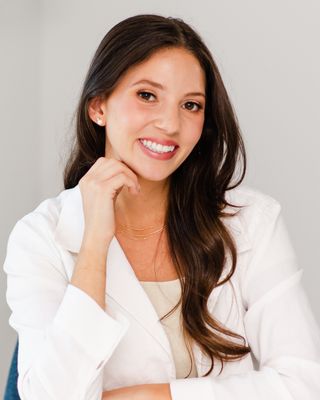 Emily Morgan Nutrition
Nutritionist/Dietitian, RDN, RD, CDN
Verified
Emily is a Board-Certified Registered Dietitian Nutritionist. She completed her dietetic internship at the University of Delaware and is currently obtaining her Masters in Health Communications from Boston University. Emily specializes in transforming client's relationships with food and nutrition, helping them gain the strength and knowledge to make peace with food and improve their health. Specialty areas include weight loss, mindful eating, heart conditions and diabetes/ blood sugar management.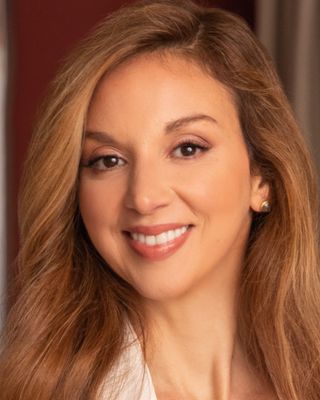 Kerry Elisabeth St Pierre
Nutritionist/Dietitian, MS, CNS, CDN, DipACLM, MA
Verified
The Nutrition Attaché designs individualized nutrition and lifestyle plans to address cardiometabolic diseases, men's health issues, autoimmune conditions and functional gastrointestinal disorders. A demanding life requires innovative strategies in order to be effective and sustainable.
Kristen Hodgdon
Nutritionist/Dietitian, RD, LD
Verified
I am a registered and licensed dietitian with nearly 10 years of eating disorder experience across multiple levels of care. My work is focused on flexibility, balance, simplifying nutrition, and helping my clients heal their relationship with food and movement. I am a trauma informed practitioner and strive to be inclusive and provide a safe space for all.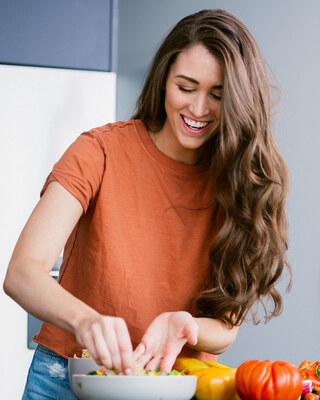 Kathleen Wright
Nutritionist/Dietitian, RD, LDN
Verified
A PCOS diagnosis can be scary and confusing. You've been handed a medication without any education on the connection between nutrition & PCOS. You're told to "just lose weight" to improve your symptoms, yet you've tried every diet in the book. You're lost on what is actually happening in your body. And, you are craving guidance!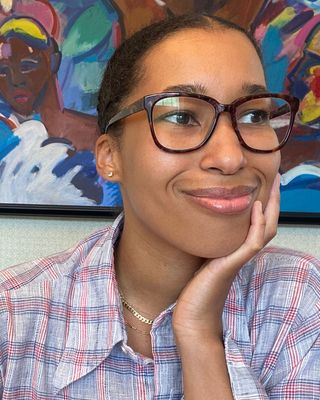 Arielle Laws
Nutritionist/Dietitian, MSHS
Are you tired of trying to figure it out for yourself? Feel like you're going in circles? I've been there, too. It's so important to eat in a way that nourishes the body at all stages of one's journey to motherhood, but it's not set-and-forget! In fact, your nutritional needs will change during fertility, from trimester to trimester, and into postpartum recovery. But, it takes a village. And that's where I come in.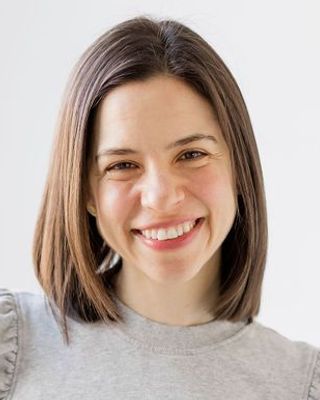 Gena Hamshaw
Nutritionist/Dietitian, MS, RD, CDN
Verified
I'm a registered dietitian specializing in plant-based/vegan nutrition, digestive health, weight management, and eating disorders. I work with adults, teens, and families. I'm empathic, collaborative, and I offer a highly individualized approach to nutrition work. Nothing in my practice is one-size-fits all. My meal suggestions and guidance will always be tailored to you: your life, your unique body, your health history, and your goals. Together, we'll build practical and sustainable strategies and habits that will help you to feel your best.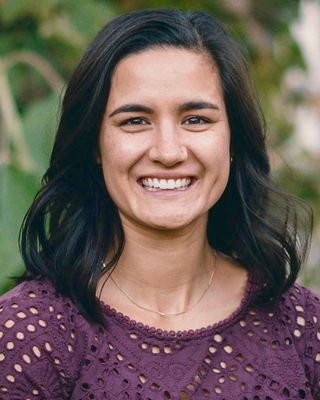 Molly Bremer
Nutritionist/Dietitian, MS , RD
Verified
Molly Bremer is the director of Mosaic Nutrition (www.mosaicnutrition.com), a registered dietitian, a big time food enthusiast, and a frequent bakery patron. She values being a compassionate provider with an active approach to care. Her goal is to use her expertise and creativity to cut through the overwhelming noise and help you reach your nutrition goals. Molly has experience in clinical settings, the nonprofit world, start-up/tech environments, and private practice. She specializes in eating disorder treatment, sports nutrition, and women's health, all through a Health at Every Size and Intuitive Eating lens.
Julia DiPietrantonio
Nutritionist/Dietitian, MS, RD, CDN
Verified
Julia DiPietrantonio MS, RD, CDN is a Registered Dietitian who specializes in adolescent and adult eating disorders and disordered eating, medical nutrition therapy, and individualized nutrition counseling. Julia is currently offering virtual or in person sessions through New York Nutrition Group, an insurance-based private practice.
---
How can a 10014 Nutritionist help me?
Dietitians and Nutritionists in 10014 provide advice on good eating habits. They help you with your diet and how it affects your health. They assess nutrition needs and food patterns, plan a diet that's appropriate for your physical and dietary needs, and provide nutrition counseling, such as advice on dietary changes and menu plans. They advise on special diets for medical conditions such as diabetes, high blood pressure, food allergies, and obesity.

The word dietitian has a variant spelling 'dietician' (e.g. find a 10014 dietician). Both spellings are correct.
---
About 10014 Registered Dietitians
Registered Dietitians or Registered Dietitian Nutritionists in 10014 complete a bachelor's degree at a school accredited by the Commission on Accreditation for Dietetics Education of the Academy of Nutrition and Dietetics, as well as a period of supervised practice and an exam administered by the Commission on Dietetic Registration. While certification is not required in all states for nutritional counseling or nutrition therapy, only individuals certified by their respective states may use the Certified Dietitian or Certified Nutritionist titles.
---
How to use my insurance?
Some Nutritionists and 10014 dietary professionals accept health insurance. Check to see if your insurance is covered. Feel free to discuss this when you contact the Nutritionist or Dietitian.