Alice C Harper
You are the focus in my individualized approach to your healthcare. I treat all ages of patients and a variety of conditions in my practice, including ADHD, cholesterol, diabetes, thyroid, women's health, depression, fibromyalgia, food allergies, nutrition, detoxification, and more. My approach is to take the best Natural Medicine and Traditional Medicine have to offer, and integrate them to help you achieve your goals. It is my joy to see patients attain better health than they thought possible.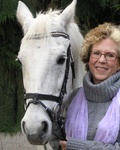 Donna Kachinskas
Naturopath, PhD, ND
Verified
I am a naturopathic physician providing health care focused on integrating and balancing both conventional and complementary approaches to good health. I specialize in providing primary care for cancer survivors, cancer supportive care, women's health and drug free management of chronic pain. Cancer survivors have unique health issues. These are due, in part, to the effects of the cancer treatment and to the factors that contributed to the cancer in the first place. As a physician with a background in family practice, as well as oncology, I am uniquely situated to treat these cancer survivors and cancer patients as well as others requiring primary care.
---
Great-West Naturopaths
If you have health insurance coverage with Great-West, or you're looking for Great-West Naturopaths in Monroe (or Monroe Naturopaths who accept Great-West), please contact these Naturopaths and confirm that they are either in-network with Great-West are or can help you with your Great-West coverage.


---
How to tell if Naturopathy is right for me?
A Monroe naturopath is a practitioner of naturopathy, a form of alternative medicine based on the idea that the body has an innate capacity to heal itself. Monroe Naturopaths improve health by treating the person holistically, tapping a person's own internal body, mind, and spirit resources. Naturopathy comprises a blend of different therapies, all attempting to restore the body to health in the most natural, noninvasive way possible by stimulating the body's own healing powers.