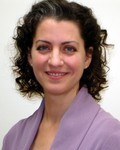 Stephanie Faith Taylor-White
I am a Functional Medicine practitioner and I focus on getting to the underlying causes of illness for both adults and children. Causes are primarily nutritional deficiencies, genetic mutations like MTHFR, toxins in the body, chronic infections and food allergies. I use lab testing to pinpoint specific causes and then apply the most effective natural treatments. I consistently see dramatic results with fatigue, candida yeast, fibromyalgia, migraines, menstrual problems, menopause, adrenal exhaustion, toxicity, anxiety, depression, and much more. It takes just days to a few weeks to begin to see results and feeling better.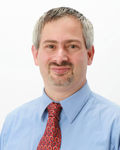 Sean Congdon
My practice has two main focuses: 1). Helping people navigate their way out of chronic disease 2). Achieving or maintaining an optimal state of wellness. I have a special interest helping people with digestive problems, from undiagnosed digestive distress to Irritable Bowel Syndrome and Inflammatory Bowel disease. I also bring considerable experience in working with people with chronic fatigue, various autoimmune diseases, hormone imbalances, insomnia, anxiety and depression. I work with people to develop and support of an individualized healthy lifestyle.
(253) 237-4914
Office is near:
Redmond,
WA
98052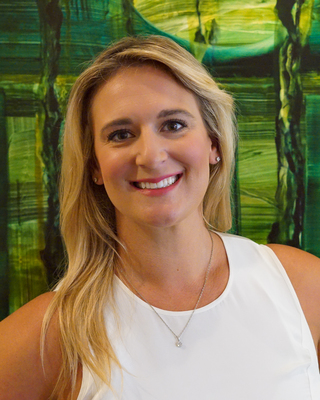 Danielle Miller
I use a functional medicine, patient centered approach that incorporates each person's unique biochemical makeup, medical history, and personal health objectives, in order to empower the patient and treat the whole person rather than just the symptoms. My goal is to support your journey towards healing and optimal health, by using the most effective, least invasive approach to correct underlying imbalances.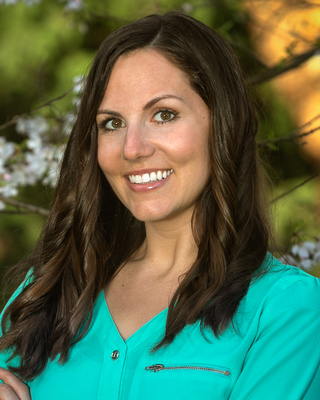 Allison Apfelbaum
I practice primary care medicine and have additional training in women's health, physical and sports medicine, and pain management. I see patients for preventive care, including full health check-ups, and also work with women's health issues, autoimmune diseases, pain, weight challenges, and allergies, utilizing physical medicine modalities, diet and lifestyle recommendations, counseling, and allergy testing and treatment.
(425) 408-0040
Office is near:
Kenmore,
WA
98028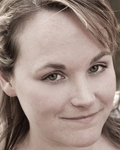 Katherine Dahlgren
I look beyond the labels often associated with long term illness to identify the physiological factors that allowed illness to manifest. I work cooperatively with my patients and colleagues to create custom treatment plans that largely focus on specialized treatment modalities including neural therapy techniques, intravenous therapies, botanical medicine and functional nutrition. I emphasize education to empower my patients to make informed decisions about their health.
Not accepting new clients
Chelsea Gordon
Naturopath, ND, CLE
Verified
Dr. Chelsea Gordon received her Doctorate of Naturopathic Medicine from Bastyr University. During her studies at Bastyr, Dr. Gordon focused her clinical experience in women's health and pediatrics. She furthered her education by completing additional coursework in advanced pediatrics, childbirth education, infant and maternal nutrition, botanical medicine and neonatology. After graduation, Dr. Gordon continued her training with a pediatric focused residency in Carnation, WA. Prior to medical school, she received her Bachelor of Science in Health Psychology and Human Biology with an emphasis in nutrition.
(425) 312-6313
Not accepting new clients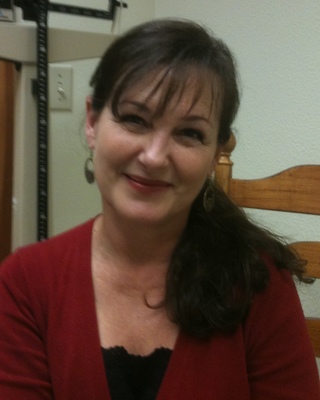 Laura I Martin
I have enjoyed over 20 years of private practice in the Everett area. Trained at Bastyr University in the 1980's and focused on the traditional aspects of the Naturopathic profession. I still prefer to use herbs and nutrients in the original tincture and herba forms and also use all of the scientific encapsulations by the most respected companies. Although I focus on Thyroid disorders increasing in the region, I do see all ages and genders in a general family practice setting. Over the years I have developed good workiing relations with this areas specialists so no aspect of your health will be ignored.
(425) 321-2866
Office is near:
Everett,
WA
98204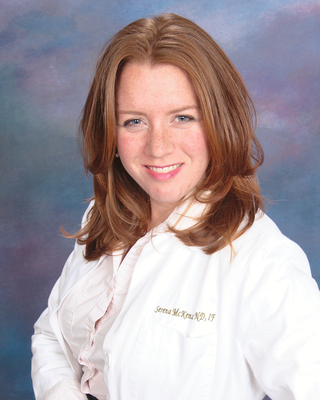 Whole Life Medicine PS
Naturopath, ND, IF, NCMP
Verified
I am a holistic, evidence based physician who practices with an emphasis on the integration between conventional and complimentary care. I specialize in sexual medicine, menopause, vulvar disease and pelvic floor dysfunction. I have been working in the area of healthcare and sexuality since 1993, and am a nationally certified Sex Counselor through the American Association of Sex Educations and Therapists, and sexual medicine fellow through the International Society for the Study of Women's Health, as well as a nationally certified menopause specialist through the North American Menopause Society.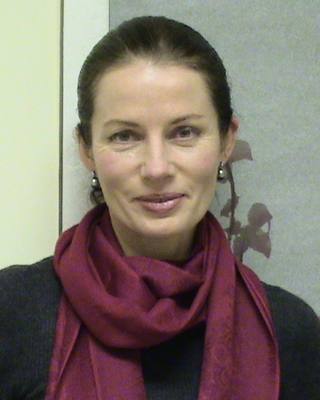 Nina Aksyonova-Walsh
Naturopath, ND, LAc
1 Endorsed
A Naturopathic Physician and Licensed Acupuncturist, Dr. Nina listens to your story to gain deep understanding of the whole picture of your health and focus on your priorities. Looking at the whole picture, she strives to uncover the underlying causes of your health concerns. She utilizes the best in modern medicine and traditional holistic medicine to create an individualized treatment that works best for you to achieve optimal health and function, so you can enjoy a healthy, fulfilled, rich life of your desire at any age.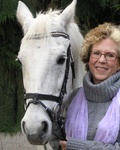 Donna Kachinskas
Naturopath, PhD, ND
Verified
I am a naturopathic physician providing health care focused on integrating and balancing both conventional and complementary approaches to good health. I specialize in providing primary care for cancer survivors, cancer supportive care, women's health and drug free management of chronic pain. Cancer survivors have unique health issues. These are due, in part, to the effects of the cancer treatment and to the factors that contributed to the cancer in the first place. As a physician with a background in family practice, as well as oncology, I am uniquely situated to treat these cancer survivors and cancer patients as well as others requiring primary care.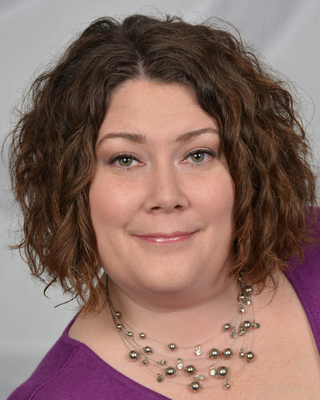 Teresa Richter
Naturopath, ND
Verified
1 Endorsed
I guide those seeking optimal health and holistic approaches to health concerns through patient centered care, treating the whole person and not just a set a symptoms. With empathy, uncondintional positive regard, innovative personalized treatment plans and cutting edge Naturopathic methods, I partner with you to look and feel your best.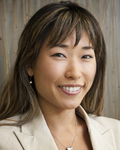 Maiko Ochi
Naturopath, ND, LAc
Verified
Each patient is an individual and as such, requires treatments that are customized for them. Especially in chronic disease, which is where naturopathic medicine and acupuncture help greatly, taking one magic pill or supplement will not resolve symptoms. Success depends greatly on recognizing what dietary changes, behavioral therapies, and lifestyle modifications the patient is willing to try in order to achieve overall health. I work collaboratively with people to not only identify what is causing their symptoms, but more importantly, identify what roadblocks are preventing them from achieving wellness and explore what treatments they want to try.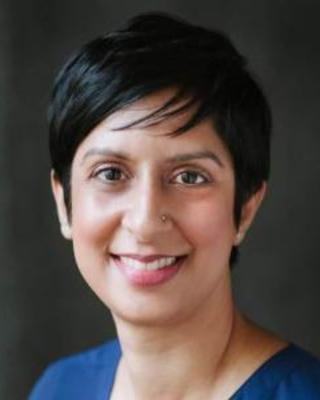 Nina Shaheen Paroo
I do best working with people who are willing to take a proactive approach to their healthcare. So much of what I do involves being a detective, trying to discover the underlying reason for health challenges and the root cause of illness. Most people want to get relief from their suffering —understandably so! While this is definitely a goal, I enjoy working with people who also want to optimize their health and to prevent illness in the future.
---
Diabetes Naturopaths
If you're looking for naturopath doctor diabetes in Monroe or for a Monroe naturoapthic diabetes, or naturopathic diabetes Monroe specialists, these naturopathic doctors diabetes in Monroe are trained practitioners.


---
How to tell if Naturopathy is right for me?
A Monroe naturopath is a practitioner of naturopathy, a form of alternative medicine based on the idea that the body has an innate capacity to heal itself. Monroe Naturopaths improve health by treating the person holistically, tapping a person's own internal body, mind, and spirit resources. Naturopathy comprises a blend of different therapies, all attempting to restore the body to health in the most natural, noninvasive way possible by stimulating the body's own healing powers.