Naturopaths near Reston, VA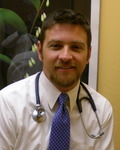 Christopher Andrew Ogilvie
As a Naturopath, I speak two languages, Western and Eastern Medicine. In other words, I understand why your doctor is prescribing the medicine he/she is and what I can do is offer you natural alternatives. Naturopaths are ideally suited to approach health from three important areas, one diet/nutrition, two herbs/supplements/homeopathy, and three exercise and lifestyle. The clients who walk in my office feel that they are not feeling better on medicine or are tired of taking pharmaceuticals. My clients are interested in a high quality of life free from nutrition based ilnesses.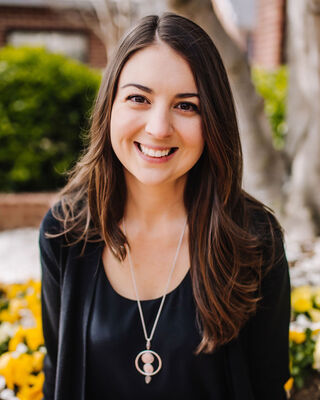 Desiree Galante
Dr. Galante is dedicated to helping you address the root cause of your health concerns and supporting your overall well-being. Having dealt with her own health struggles of thyroid disease and hormone imbalance she understands the importance in addressing the underlying factors of imbalances in the body. She will take the time to truly listen and then help you develop a personalized plan to reach your health goals while helping to educate and empower you in the process. Although she has a passion for women's health, hormones, fertility, and thyroid disorders she can support all health concerns.
(571) 200-5299
Office is near:
Arlington,
VA
22201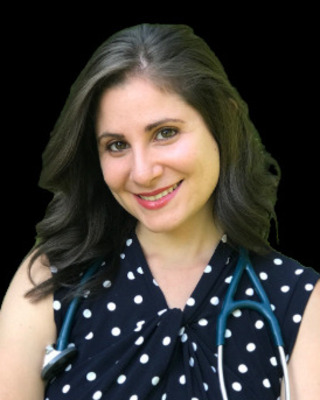 Magnolia Integrative Fertility, PLLC
Naturopath, ND, CNS
Verified
My ideal clients are women who are trying to prepare their bodies for conception. I also work with men who are trying to improve their fertility as well. Some couples are just at the start and trying to balance hormones, and some have been trying to conceive for a while with no success. I help with any condition that may lead to fertility struggles such as PCOS, endometriosis, weight management, hypothyroidism, unexplained infertility.
(202) 978-5108
Office is near:
Great Falls,
VA
22066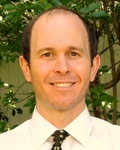 Christopher Johnson
I work with a broad range of conditions in both the adult and pediatric populations using primarily homeopathy and individualized nutrition. I find these two therapies to be extremely effective in most cases. I also use nutritional and botanical supplementation. People are routinely amazed at the results of homeopathy, which is highly individualized and stimulates the body to heal itself both physically, emotionally. Please visit my website to learn more.
(703) 596-0671
Office is near:
Alexandria,
VA
22314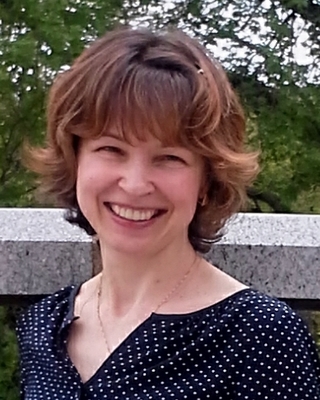 Naturopathic Living - Family Practice
Dr. Ciuha has a unique approach to health and disease. She practices holistic family medicine with emphasis on dermatology, women's and children's health, and digestive disorders/food sensitivities. Dr. Ciuha has a conventional medical approach to diagnosis, and she uses physical examination, clinical labs and imaging tests to identify the cause of the problem. The choice of treatment then is based on the individual patient's needs, and may include dietary and lifestyle modifications, nutritional therapies, botanical therapies, physical medicine, as well as certain prescription medications.
(703) 596-0660
Office is near:
Alexandria,
VA
22310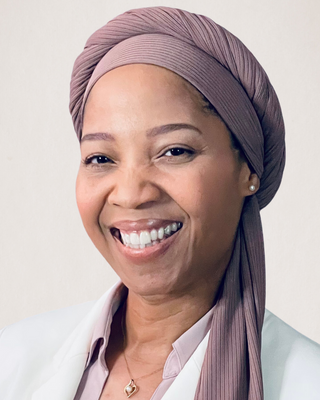 Rasayana Holistic Health
My passion is eliminating your pain and suffering caused by chronic conditions so that your quality of life is improved. Many of you are stuck in a traditional healthcare system that just isn't getting to the root cause of your problem. So you're still not feeling well even after all of the doctor visits, prescriptions & procedures. That's an endless cycle that won't stop until you decide to do something different. I don't want you suffering in silence & missing out on your dreams. You deserve to feel better and live longer so you can enjoy life.
(202) 831-9578
Office is near:
Arlington,
VA
20301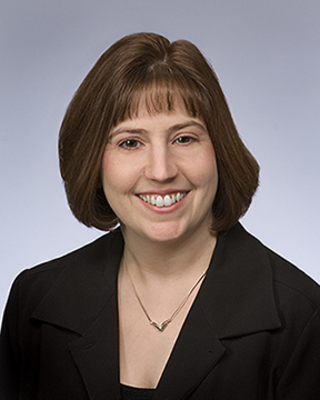 Lisa M Atkinson
Naturopath, ND, CNHP, MES
If you have been suffering and have been unable to find relief through traditional western medicine, I would like to help you discover the underlying causes of your pain and find a natural, holistic way to overcome them. I truly believe that your body can heal itself if given the right nutrients, and I am here to help you discover just what nutrients your body is looking for.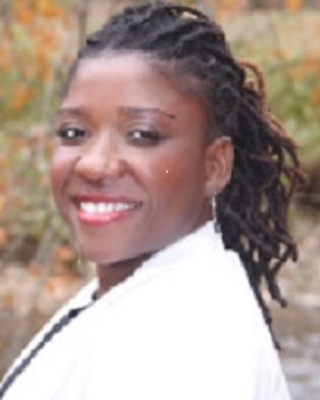 Shaundel Knights
I am passionate about using scientifically based, holistic medicine to successfully guide my patients into well-being. Whether you have a chronic or acute condition or simply want to learn how to better manage your health concerns in a preventative manner, I will dedicate my time to bring you into your optimal health. I find that IV vitamin therapy, colonic irrigation , fasting and Nutritional support through medical grade supplements, dietary make overs, and botanical medicine, are all powerful tools to better health. My practice accepts all age groups and genders.
(202) 733-6678
Office is near:
Arlington,
VA
22209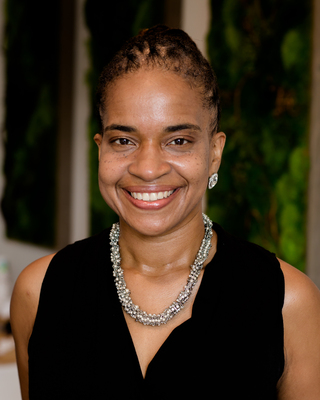 Aminah Keats
Naturopath, ND, FABNO
Verified
My goal with each patient is to create and recommend a personalized natural strategy that safely works to support wellness, healing and an improved quality of life. As a fellow of the American Board of Naturopathic Oncology, I specialize in integrative oncology care and cancer prevention. I also maintain a general medicine practice and address women's health, adrenal fatigue, chronic fatigue syndrome, digestive disorders, sleep disturbance, anxiety, depression, cardiovascular disease and other conditions.
(301) 679-7498
Office is near:
Alexandria,
VA
22314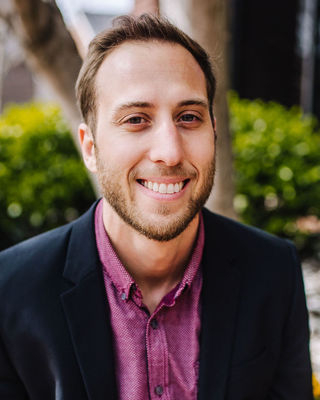 Robert Boyd
Naturopath, ND, CNS
Verified
Dr. Boyd's sole focus is helping his clients discover and address the root causes of their health concerns. He takes time to help his client's understand those root causes and implements a results-focused approach to ensure that his clients' goals are met. Finding a doctor who will take time to listen to your story and understand your health concerns is difficult - Dr. Boyd takes time to hear you and develops a specific plan to address those concerns.
---
How to tell if Naturopathy is right for me?
A Reston naturopath is a practitioner of naturopathy, a form of alternative medicine based on the idea that the body has an innate capacity to heal itself. Reston Naturopaths improve health by treating the person holistically, tapping a person's own internal body, mind, and spirit resources. Naturopathy comprises a blend of different therapies, all attempting to restore the body to health in the most natural, noninvasive way possible by stimulating the body's own healing powers.
---
About Reston Naturopaths?
Graduates from accredited naturopathic medical schools may use the academic title 'Doctor of Naturopathic Medicine' or 'ND' but there is no standardized professional title in all states (see below). Accredited Naturopathic Doctors in Reston generally practice as primary care providers of naturopathic medicine preferring to use a holistic approach with natural remedies such as medicinal herbs and foods rather than conventional drugs.
---
Insurance and licensing for Naturopaths in Reston?
Jurisdictions that regulate the practice of naturopathic medicine and where professionals may acccept insurance include Arizona, New Hampshire (Doctor of Naturopathic Medicine); Oregon, Utah, Washington (Naturopathic Physician); Minnesota (Naturopathic Doctor); Alaska, California (including Traditional Naturopaths), Colorado, Kansas, Maine (Naturopathic Doctor); Connecticut, District of Columbia, Hawaii, Idaho (excluding Traditional Naturopaths), Montana, Vermont (Naturopathic Physician); and North Dakota (Naturopath). In Canada, Manitoba (Doctor of Naturopathy); Saskatchewan , Nova Scotia, British Columbia (Naturopathic Physician); and Ontario, British Columbia (Doctor of Naturopathic Medicine).