Naturopaths in Ohio
View cities and counties in Ohio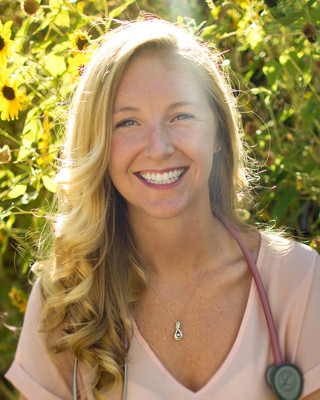 Liz Rickard
Naturopath, ND
Verified
1 Endorsed
I am a family care naturopath, with emphasis on women's and children's health. Hormonal issues, stress, anxiety, depression, behavioral and attention issues are areas I am extremely passionate about. Taking the time necessary to listen to you and get to the root cause of the problem is of the upmost importance to me. Prevention, I think, is maybe the most important part I play in the symphony that is good health. Even if you are not currently suffering, we can work together to make sure that you continue to feel your best no matter what life throws at you.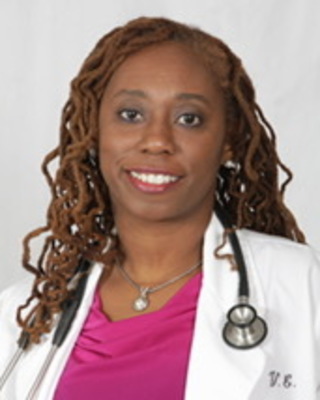 Vanessa Edwards
Water of Life NaturoPathic Healthcare offers a variety of natural treatments that promote health,disease prevention, and management without harmful effects. A few of the modalities we use are Nutrition, Herbal Medicine, Acupuncture, Homeopathy, Facial Rejuvenation, Infrared Sauna, Tui Na (chinese massage), and Hydrotherapy.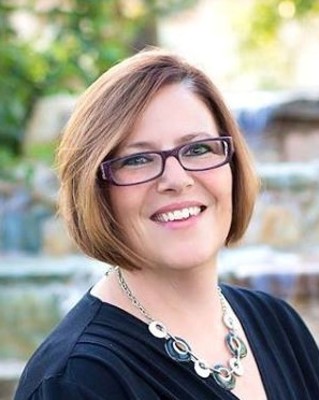 Tracey Cook
Naturopath, ND, LAc, DiplAc
1 Endorsed
My job is to make you feel better and to increase your personal health. Can you imagine yourself with more energy and vitality? How about looking and feeling younger? When is the last time a doctor addressed not only your physical health but also emotional and spiritual health? I want to work one on one with you to set goals for health, wellness and healing from disease that are realistic and attainable. Step by step we can get you where you want to be so that you can live your life to your full potential!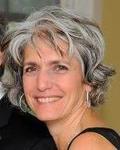 Holistic Health Service of NE Ohio
Naturopath, RN, CNP, MSN
Verified
I am a Certified Nurse Practitioner with presciptive authority in the field of Holistic Health. I understand the medical model and view health through the lens of a healing practice, helping individuals self-empower by taking charge of their own Health Journey. After assessing the health problem thoroughly we create a healing approach that integrates the advances of modern science with ancient intuitive wisdom. The successful methods I use incorporate medical intelligence, herbs & suppliments with Health Coaching, Therapeutic Touch, Energy Work, Intuitive and Shaman Healing.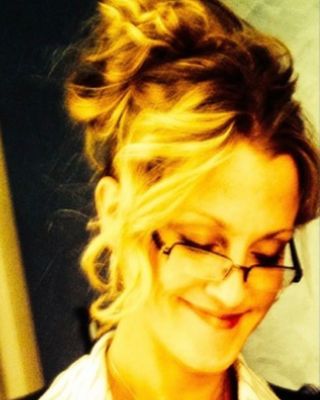 Bluett Integrative Health, LLC
Naturopath, BSc, NMD
Verified
Dr. Bluett is noted as "The Health Detective." She finds connections among your hormones (cortisol, adrenaline, thyroid, estrogen, progesterone, testosterone, DHEA, insulin and many more). Dr B assesses: Genetic conditions; Immune imbalances; Digestive imbalances; Behavioral conditions and Nutritional imbalances. Dr B finds the ROOT of your medical concerns by putting the pieces of the puzzle together, thereby empowering the body to heal itself. She utilizes the least invasive techniques, including a comprehensive intake, lab work, supplements, hormones, exercise, physical therapy and personalized nutrition plans. Dr B integrates practical health. Her determination and passion for integrative medicine has been genuinely achieved.
Ted Suzelis
Dr. Ted Suzelis has been helping people in the Mahoning Valley for over 20 years to achieve a level of health that allows them to not only do what they want with their lives, but have the energy to fully enjoy it. Dr. Ted believes that when given the right tools, the body can heal itself. Because of this, he focuses on helping patients with a healthy diet, along with vitamins, minerals, and other nutritional supplements tailored specifically for each patient.
Dr. Jimmy Henry
Do you struggle with your weight and suffer from chronic fatigue, chronic stress, or chronic inflammation. Do you desire to shed toxic weight, increase your energy, improve your mood, and promote your healing?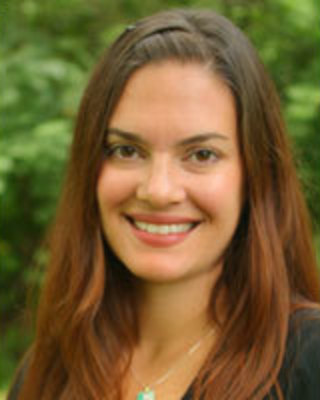 Jennifer Ball
Jennifer Ball is a licensed Naturopathic Physician offering health care for the whole family. Dedicated to bringing each patient to a new level of optimal health and self awareness, Jennifer Ball sees each patient as a unique individual with their own symptoms and personality rather than as a collection of disease labels. By providing inspiration, education, and natural therapies, she strives to help each patient achieve their personal health and wellness goals. Let's work together to find your Balance! Now accepting new patients! For more information, please feel free to call today: 614-397-6878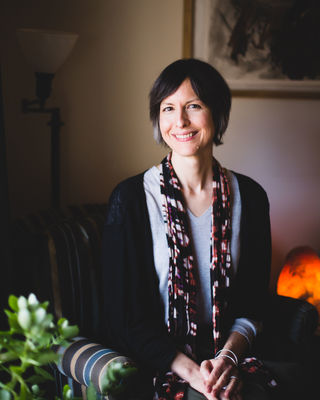 Erin Kirwin
I promote healing from within. It's important to look for the underlying cause of your condition because addressing those issues will allow for a more permanent cure instead of the temporary suppression found with medications alone. Our bodies' have an innate healing power that's released given the right internal and external environment. Finding a diet and lifestyle specific to your individual needs is essential for engaging this healing potential. Sometimes, though, we must dive even deeper into your body's biochemistry to find answers.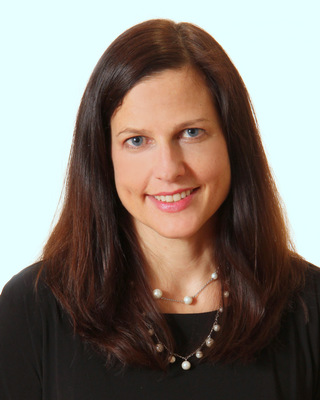 Julie Flynn
Dr. Julieann Flynn is a licensed and board-certified Naturopathic Physician. She graduated from Bastyr University Medical School in 2003. Dr. Flynn received her Bachelor of Arts in Zoology/PreMedicine from Miami University. Prior to joining SNWC, Dr.Flynn trained with a family practice physician and received additional training in functional medicine to better understand the biochemical causes of disease. She also received additional education and certification in Cranial Sacral Therapy, a gentle form of body work.
Laura Stephanie Mouriño
As a Naturopathic Doctor, I focus on the person in front of me, listen to their health needs, and work with them by addressing their entire person. This simply means that I look at every factor that has affected this person throughout their entire life including childhood home life, infections and treatments, surgeries, other trauma, diet, social interactions, and lifestyle. By using these influences together with labwork I work with my clients to create a plan that works for them to support their current complaint by addressing the origin of their concerns. I have worked with all ages and backgrounds to support their health needs.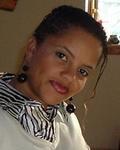 M. Samm Pryce
As a board certified & licensed Naturopathic Doctor (licensure held in CT because MI has not approved licensure of ND's yet) I am a world class expert in natural medicine. I am considered a general practitioner which means I can see children & adults & I will treat anything from the common cold to cancer. The goal of our relationship together is to TEACH you how to maintain the health of YOU and your family, treat your illnesses when necessary and use me as a reference when you need more guidance.
---
How to tell if Naturopathy is right for me?
A Ohio naturopath is a practitioner of naturopathy, a form of alternative medicine based on the idea that the body has an innate capacity to heal itself. Ohio Naturopaths improve health by treating the person holistically, tapping a person's own internal body, mind, and spirit resources. Naturopathy comprises a blend of different therapies, all attempting to restore the body to health in the most natural, noninvasive way possible by stimulating the body's own healing powers.
---
About Ohio Naturopaths?
Graduates from accredited naturopathic medical schools may use the academic title 'Doctor of Naturopathic Medicine' or 'ND' but there is no standardized professional title in all states (see below). Accredited Naturopathic Doctors in Ohio generally practice as primary care providers of naturopathic medicine preferring to use a holistic approach with natural remedies such as medicinal herbs and foods rather than conventional drugs.
---
Insurance and licensing for Naturopaths in Ohio?
Jurisdictions that regulate the practice of naturopathic medicine and where professionals may acccept insurance include Arizona, New Hampshire (Doctor of Naturopathic Medicine); Oregon, Utah, Washington (Naturopathic Physician); Minnesota (Naturopathic Doctor); Alaska, California (including Traditional Naturopaths), Colorado, Kansas, Maine (Naturopathic Doctor); Connecticut, District of Columbia, Hawaii, Idaho (excluding Traditional Naturopaths), Montana, Vermont (Naturopathic Physician); and North Dakota (Naturopath). In Canada, Manitoba (Doctor of Naturopathy); Saskatchewan , Nova Scotia, British Columbia (Naturopathic Physician); and Ontario, British Columbia (Doctor of Naturopathic Medicine).