Naturopaths near Charlotte, NC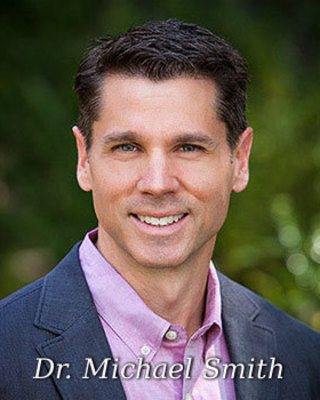 Carolinas Natural Health Center
We are experts in empowering you to better health. By focusing on the real issues causing your health conditions, we take the time to educate and guide you through a program, for you to have the health you want and deserve. Imagine waking up feeling refreshed, getting dressed and feeling confident because of how well your clothes fit, having a clear mind, knowing how to feed and fuel your body in a way that you enjoy and keeps you healthy, having your hormonal levels in balance, being able to physically move your body to enjoy travel, time with kids/grandkids, and being able to get a solid night sleep, every night, without drugs.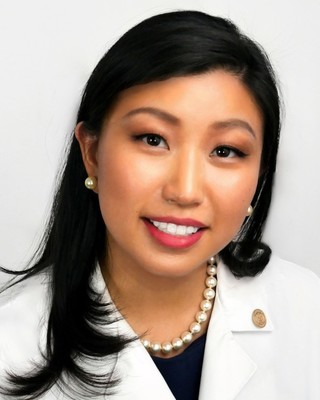 Megan Ding
Welcome! I have a lifelong passion for health. I was raised using natural therapies for common illnesses and saw the power of integrative cancer treatment during my aunt's ovarian cancer journey. I also used natural solutions for my own hormonal imbalances, fatigue, and digestive issues during my young adult life. As a naturopathic doctor, I treat the whole person with individualized comprehensive naturopathic care focused on both underlying causes and end results. I provide care for natural cancer support, hormonal, digestive, heart health, metabolic, autoimmune, and skin disorders.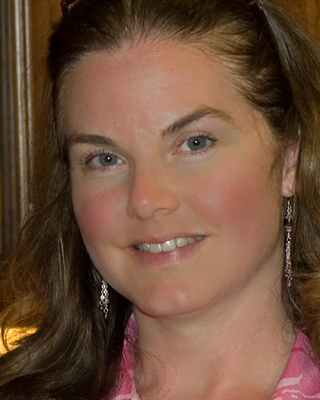 Crystal Abernathy
I can help you by doing "medical detective" work. This means addressing the most fundamental causes of disease, not just treating symptoms. Many of my patients have seen multiple specialists with no improvement, and are tired of drugs and their side effects. If you are ready for a new, natural, comprehensive approach to your health, let's embark on the journey together. Let's get to the bottom of what's going on, and work together to improve not only how you look & feel now, but prevent problems in the future.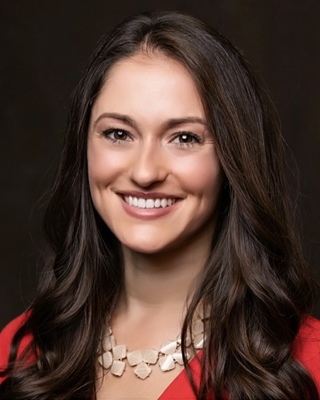 Andrea Duvnjak
Naturopath, ND, DC
Verified
I help my patients find the root cause of their disease or symptoms, and provide an individualized approach to treatment based on their unique needs. I specifically work with a lot of hormonal issues including menstrual pain or irregularities, PCOS, and fertility issues as well as digestive issues including bloating, constipation, diarrhea, Irritable Bowel, Crohn's Disease, Ulcerative Colitis, food sensitivities, and more. With the right tools, testing, and proper evaluation, it is possible to get the answers that we need so you can feel good, have more energy, and live a pain-free life.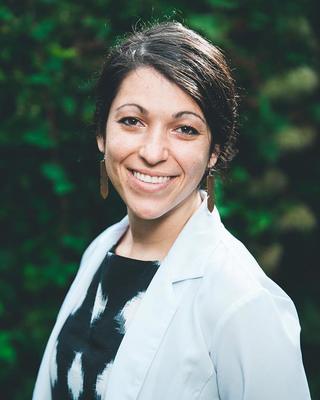 Stephanie Mottola
I am a naturopathic doctor (ND) here to help you address the root cause(s) of your health concerns and improve your health through education, partnership, support and natural, drug-free therapies. Our health is affected by many factors. I am here to educate & empower you towards the health promoting actions, thoughts, & choices within your control so you are free to be the most healthy, vibrant, beautiful & balanced YOU possible.
Natasha Ryan
Functional Medicine Doctor focusing on hormone balancing, weight loss, diabetes, digestive health, men's wellness, food sensitivity testing, and special functional labs testing. Many of my patients are dealing with an ever changing body as they get older and need a doctor that will take the time to listen to their concerns and find the root cause of an increasing list of ailments such as: low energy, low libido, joint pain, weight gain, diabetes, skin changes, hair loss, and more.
Waitlist for new clients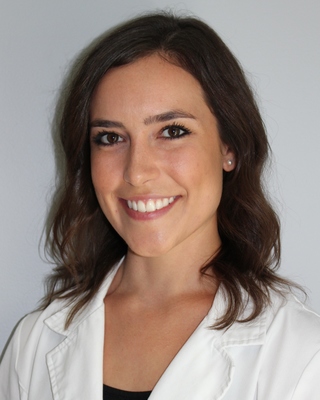 Emily Hatcher
Naturopathic medicine combines natural therapies with evidence-based science to help facilitate the body's inherent ability to restore and maintain optimal health. Naturopathic physicians are trained in primary care medicine and focus on holistic, proactive prevention by using individualized protocols that help to achieve and maintain optimal health while minimizing the risk of harm. These therapies can include nutrition and lifestyle counseling, botanical medicine, nutritional supplementation, homeopathy, and hydrotherapy. Learn more about ND's here: https://www.naturopathic.org/medicine.
(704) 313-1341
Office is near:
Charlotte,
NC
28205
Waitlist for new clients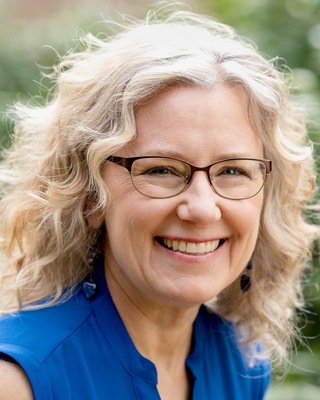 Western NC Naturopathic Medicine
My passion in life is to share "Wellness G.I.F.T.S." ie. to "Give Inspiration For The Soul." If you are not feeling well because of fatigue, stress, food allergies, digestive issues, thyroid/adrenal imbalances, or physical injuries then Naturopathic Medicine may be just what you need. This system of medicine looks at the core of your health issues. My tools include lab testing, clinical nutrition, herbal medicine, supplements, physical medicine, homeopathy, and life counseling. I value education as key and strive hard to inspire and empower you to achieve your optimal health and happiness.
(607) 214-2786
Office is near:
Charlotte,
NC
28202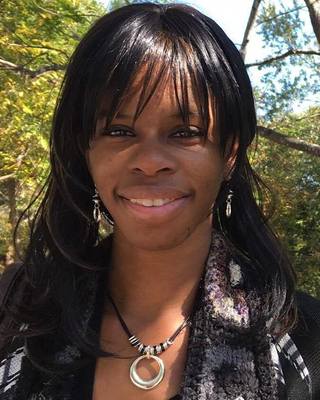 Michelle Drains
Naturopath, ND, MSc
Verified
2 Endorsed
I believe that your body has the innate ability to heal itself. My healthcare approach, founded on the principles of naturopathic medicine, is to support and restore these inherent systems of healing when they have broken down - allowing your body to return to "true health." Patient-centered care is the cornerstone of any comprehensive and holistic health program. When your body works the way nature intended, your spirit soars--and so do you. As a Naturopath I blend knowledge of conventional medical techniques and clinical training with natural, non-invasive systems of medicine to bring about body balance and wellness.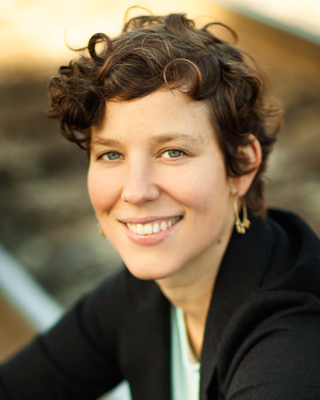 Leslie Meyers
Leslie Meyers, ND is a licensed and board certified Naturopathic Doctor, after receiving a doctorate degree from Bastyr University in Seattle. Her focuses include women's health, fertility, and gastrointestinal issues. She worked as a general medicine practitioner for 6 years in Seattle prior to moving to Asheville in 2014. Dr. Meyers is dedicated to treating patients using herbal medicine, homeopathy, nutrient therapy, nutrition and lifestyle counseling in private practice at Waterleaf Naturopathic Medicine in Asheville and also virtually. Note: Dr. Meyers does not do ozone therapy.
(828) 536-2010
Office is near:
Charlotte,
NC
28214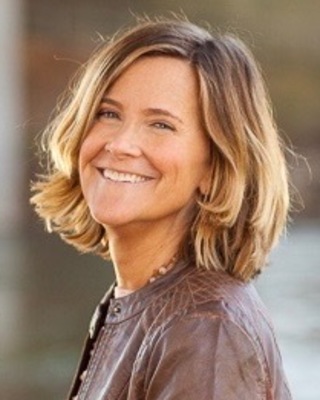 Emily Colwell
I help patients whose lives are gripped by anxiety and stress. I know first hand what it feels like to have life ruled by anxiety and stress, as this was my experience for the first couple of decades of my life. I also know the freedom that comes with learning to navigate these experiences in ways that release the hold they have. I frequently write about this in my blog: https://dremilycolwell.com/blog/.
(828) 705-3624
Office is near:
Charlotte,
NC
28202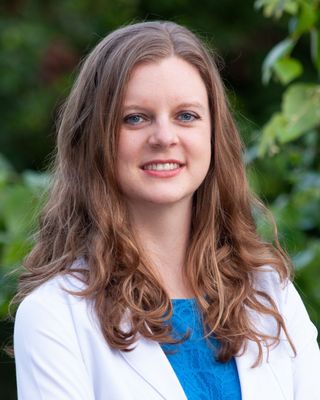 Southeast Natural Medicine
Originally from Tennessee, Dr. Scott graduated from Lipscomb University with a B.S. in Biology/Pre-med. She then earned her degree in naturopathic medicine from the Southwest College of Naturopathic Medicine in Tempe, Arizona. She then completed her residency in naturopathic and integrative medicine in Atlanta, Georgia. She enjoys hiking, playing the guitar and piano, participating in church activities, spending time with family and friends, and going on adventures with her husband, Josh. She wants to continue to bring naturopathic medicine to the South and around the country.
(404) 224-9624
Office is near:
Charlotte,
NC
28203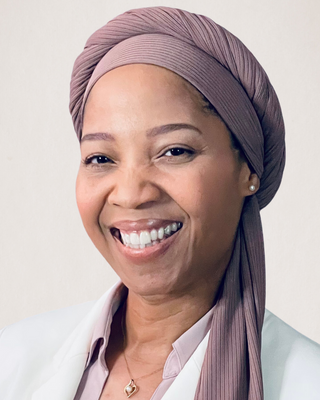 Rasayana Holistic Health
My passion is eliminating your pain and suffering caused by chronic conditions so that your quality of life is improved. Many of you are stuck in a traditional healthcare system that just isn't getting to the root cause of your problem. So you're still not feeling well even after all of the doctor visits, prescriptions & procedures. That's an endless cycle that won't stop until you decide to do something different. I don't want you suffering in silence & missing out on your dreams. You deserve to feel better and live longer so you can enjoy life.
(202) 831-9578
Office is near:
Charlotte,
NC
28214
---
How to tell if Naturopathy is right for me?
A Charlotte naturopath is a practitioner of naturopathy, a form of alternative medicine based on the idea that the body has an innate capacity to heal itself. Charlotte Naturopaths improve health by treating the person holistically, tapping a person's own internal body, mind, and spirit resources. Naturopathy comprises a blend of different therapies, all attempting to restore the body to health in the most natural, noninvasive way possible by stimulating the body's own healing powers.
---
About Charlotte Naturopaths?
Graduates from accredited naturopathic medical schools may use the academic title 'Doctor of Naturopathic Medicine' or 'ND' but there is no standardized professional title in all states (see below). Accredited Naturopathic Doctors in Charlotte generally practice as primary care providers of naturopathic medicine preferring to use a holistic approach with natural remedies such as medicinal herbs and foods rather than conventional drugs.
---
Insurance and licensing for Naturopaths in Charlotte?
Jurisdictions that regulate the practice of naturopathic medicine and where professionals may acccept insurance include Arizona, New Hampshire (Doctor of Naturopathic Medicine); Oregon, Utah, Washington (Naturopathic Physician); Minnesota (Naturopathic Doctor); Alaska, California (including Traditional Naturopaths), Colorado, Kansas, Maine (Naturopathic Doctor); Connecticut, District of Columbia, Hawaii, Idaho (excluding Traditional Naturopaths), Montana, Vermont (Naturopathic Physician); and North Dakota (Naturopath). In Canada, Manitoba (Doctor of Naturopathy); Saskatchewan , Nova Scotia, British Columbia (Naturopathic Physician); and Ontario, British Columbia (Doctor of Naturopathic Medicine).