Naturopaths in Indiana
View cities and counties in Indiana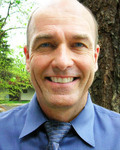 Thomas George Eyrich
My practice is ideal for anyone that suffers with pain, illness, and disease. I have many diagnostic techniques not utilized by standard medicine to uncover hidden reasons for disease. The key to my success is the integration of many holistic techniques that allow me to approach each patient uniquely, and specifically for their needs. When more than one method of treatment is offered, there is a far greater chance of success. My integrated holistic health system has helped those with depression, back pain, weight gain, PMS, infertility, fatigue, fibromyalgia, allergies, emotional disorders, arthritis, endocrine problems, extremity pain, menopause, autism, ADHD.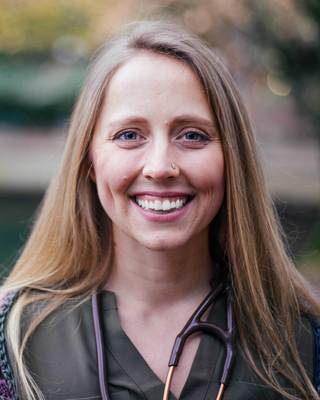 Becca Nicholson
As a Licensed Naturopathic Doctor, I utilize modern medical science and natural therapies to offer individualized & cutting-edge treatments for the whole family. Specializing in digestive issues, mental health, Autism, ADD/ADHD, endocrine disorders, and autoimmune conditions, I listen closely to my patients and take the time to hear their full story, investigate & address their root cause of illness, and teach them how to listen to their body & heal themselves.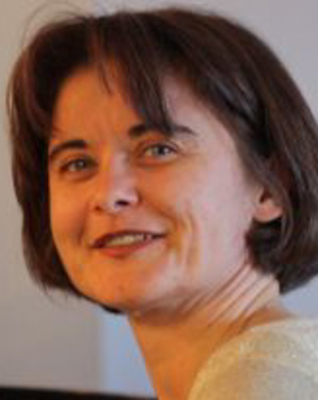 Vladimira Marie Dragnea
Naturopath, PhD, ND, EEM-AP, DIHom
I combine nutrition, herbs, homeopathy and Eden Energy Medicine to address many acute and chronic conditions and their many layers. I usually start by focusing on diet and digestion. Later, I design personalized detoxification protocols and add energy medicine exercises/sessions to improve one's health and vitality. I use Functional Blood Analysis and bio-resonance technology to find the supplements that "resonate" with your body and have the most benefits for improving your health naturally. I also focus on emotional health and use combinations of Bach Flower remedies.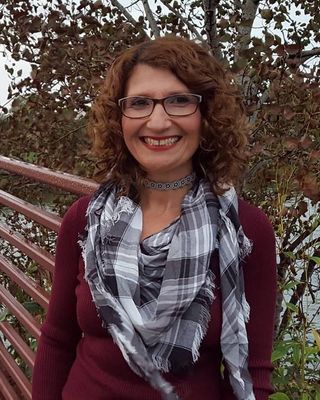 Anna Coniglio
Anna Coniglio, graduated from Clayton College of Natural Health with over 17 years of experience and knowledge in natural health care. Tired of just treating symptoms? It's very common to feel hopeless and frustrated with solutions that only suppress your symptoms not improve your quality of life. I believe strongly the foundation of true healing requires nurturing of the whole person. My focus is not to treat disease, but rather to create health by supporting the natural healing capacity that is build in all of us. I offer education and counseling to help you achieve realistic goals and take your health to the next level.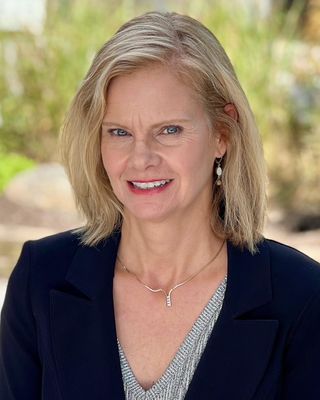 Melanie MacLaren
If you have been told to just live with your symptoms that is not acceptable. I work to get to the root cause of your issues and help you feel like yourself again. My focus areas are hormones, thyroid, adrenal, digestive issues as well as allergies and food sensitivities. I spend time with my patients to get a better understanding of what is causing their imbalance.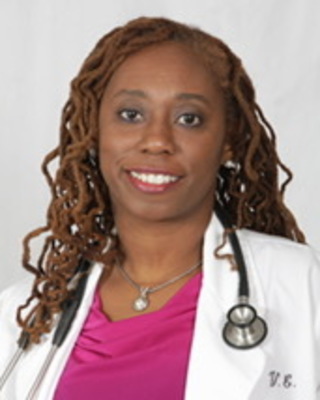 Vanessa Edwards
Water of Life NaturoPathic Healthcare offers a variety of natural treatments that promote health,disease prevention, and management without harmful effects. A few of the modalities we use are Nutrition, Herbal Medicine, Acupuncture, Homeopathy, Facial Rejuvenation, Infrared Sauna, Tui Na (chinese massage), and Hydrotherapy.
---
How to tell if Naturopathy is right for me?
A Indiana naturopath is a practitioner of naturopathy, a form of alternative medicine based on the idea that the body has an innate capacity to heal itself. Indiana Naturopaths improve health by treating the person holistically, tapping a person's own internal body, mind, and spirit resources. Naturopathy comprises a blend of different therapies, all attempting to restore the body to health in the most natural, noninvasive way possible by stimulating the body's own healing powers.
---
About Indiana Naturopaths?
Graduates from accredited naturopathic medical schools may use the academic title 'Doctor of Naturopathic Medicine' or 'ND' but there is no standardized professional title in all states (see below). Accredited Naturopathic Doctors in Indiana generally practice as primary care providers of naturopathic medicine preferring to use a holistic approach with natural remedies such as medicinal herbs and foods rather than conventional drugs.
---
Insurance and licensing for Naturopaths in Indiana?
Jurisdictions that regulate the practice of naturopathic medicine and where professionals may acccept insurance include Arizona, New Hampshire (Doctor of Naturopathic Medicine); Oregon, Utah, Washington (Naturopathic Physician); Minnesota (Naturopathic Doctor); Alaska, California (including Traditional Naturopaths), Colorado, Kansas, Maine (Naturopathic Doctor); Connecticut, District of Columbia, Hawaii, Idaho (excluding Traditional Naturopaths), Montana, Vermont (Naturopathic Physician); and North Dakota (Naturopath). In Canada, Manitoba (Doctor of Naturopathy); Saskatchewan , Nova Scotia, British Columbia (Naturopathic Physician); and Ontario, British Columbia (Doctor of Naturopathic Medicine).