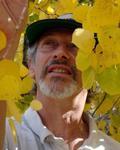 Lance J Morris
Naturopath, ND, NMD, FANCFM
Verified
As a Naturopathic physician I am trained to treat the whole person, recognizing the triad of mind, body and spirit. Healing occurs from the inside-out. That is, from the inside of the patient. My role is to be your ally using my specialized training in alternative diagnostics and therapeutics to give you the best informed information, so together we can make the best informed choices about therapies.
---
Chelation Therapy Naturopaths
Chelation therapy is a form of naturopathy that removes heavy metals from the bloodstream through the application of chelating agents, chemical compounds that bond with metal ions so that the metals can be easily cleansed from the body. If you're looking for Chelation therapy in 85712 or for a 85712 chelation therapist, or chelation 85712, these edta chelation therapists in 85712 are trained practitioners. They provide chelation treatment in 85712.


---
How to tell if Naturopathy is right for me?
A 85712 naturopath is a practitioner of naturopathy, a form of alternative medicine based on the idea that the body has an innate capacity to heal itself. 85712 Naturopaths improve health by treating the person holistically, tapping a person's own internal body, mind, and spirit resources. Naturopathy comprises a blend of different therapies, all attempting to restore the body to health in the most natural, noninvasive way possible by stimulating the body's own healing powers.