Naturopaths near 85224
View cities in 85224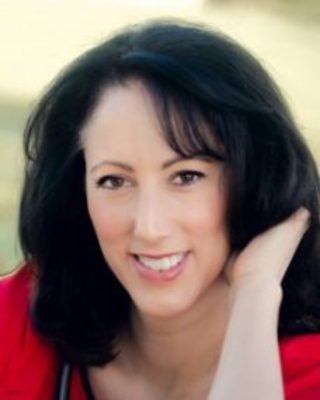 Kiera Lane
Naturopath, NMD, LAc, DiplAc, FABORM
Verified
I am passionate about transforming your dreams into reality. I function as a primary care provider with a specialty in fertility assisting men and women in their health and well-being, as well as, expanding their families. I have intimate insight of the process women go through in order to conceive. My own road to having a child was not a straight line and required creative solutions. Successfully working with women, men and families in the area of fertility, as well as, having met my own personal challenges in conceiving a child, gives me a unique viewpoint to assist others in their journey to having a baby. I am your advocate!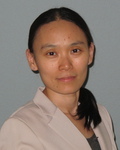 Crystal Song
Naturopath, NMD, NMD
Verified
Have you ever been told by your doctor that you'll have to live with your illnesses for the rest of your life? Well maybe you don't have to. I am a naturopathic doctor specialized in treating chronic and difficult cases. I believe that there is a root cause to every health complaint and when that root cause is uncovered, health may be restored. Be it a stubborn migraine headache, or complicated systemic lupus, I can help you in identifying and correcting the imbalance of the body and relieve your suffering, if you are committed to natural medicine.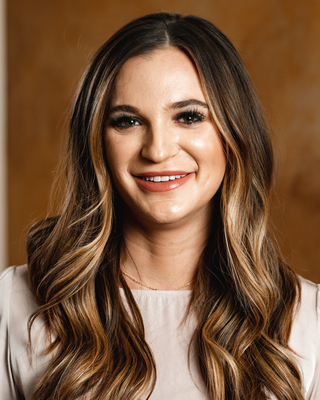 Jessica Schrand (Formerly Turner)
My focus in practice is treating patients with chronic infections, autoimmune diseases and hormonal imbalances. I utilize many different treatment modalities, both integrative and conventional, in order for my patients to feel their best and healthiest selves again. I have experience in bioidentical hormone replacement therapy and nutritional IV therapy and also include lifestyle recommendations, targeted supplementation, and pharmaceuticals when needed.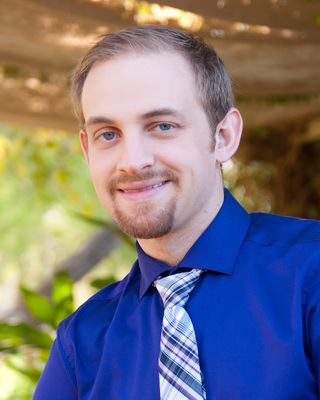 Ubong Attah Prince
As a board-certified naturopathic physician, my primary goal with my patients is to help them achieve a state of optimum health by finding and treating the cause of their condition. I enjoy seeing patients of all ages. While my practice encompasses all aspects of Family Medicine, special interests include weight loss, hypertension, diabetes mellitus, women's health, and pain management. I am extremely passionate about educating patients and allowing them to be a key component in their own healing process. Prior to my medical training, I was a celebrity chef, successful business owner, and (Bloomberg) BusinessWeek-recognized entrepreneur.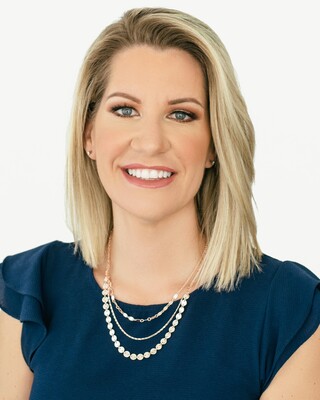 Spice A Lussier
Naturopath, ND
Verified
1 Endorsed
I am a Naturopathic doctor with over a decade of experience helping people achieve better health using safe and effective treatments. Longer visits along with comprehensive labs/exams focus on the root cause versus just dealing with symptoms. I enjoy working as a team with patients and create sustainable treatment plans.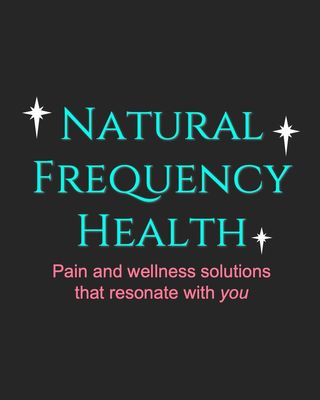 Natural Frequency Health
Our team at Natural Frequency Health stands ready to help you recover from a wide range of challenges you may face. Whether you've been injured lately or you are struggling with persistent challenges, we offer ways to help you move forward to your health and wellness goals. If you need help recovering from Lyme, mold, emotional and bodily trauma, pain, surgery, chronic disease, brain injuries, allergies, or autoimmune conditions, you have found a team that can help. Our unique portfolio of services helps people recover quickly from new illness and injury, and problems that have bothered you for months to years.
Cara Lan
If you are struggling with chronic "mystery" illnesses including chronic fatigue syndrome, fibromylagia, chronic GI distress, depression and/or anxiety, I would love to help you. I am a licensed Naturopathic Doctor who looks for and addresses the root cause(s) of your symptoms. I would love to help you work towards eliminating contributing factors to your illness and guide you towards full restoration of your health. Naturopathic medicine is a perfect treatment option for those who want to find renewed, vibrant health and energy.
---
How to tell if Naturopathy is right for me?
A 85224 naturopath is a practitioner of naturopathy, a form of alternative medicine based on the idea that the body has an innate capacity to heal itself. 85224 Naturopaths improve health by treating the person holistically, tapping a person's own internal body, mind, and spirit resources. Naturopathy comprises a blend of different therapies, all attempting to restore the body to health in the most natural, noninvasive way possible by stimulating the body's own healing powers.
---
About 85224 Naturopaths?
Graduates from accredited naturopathic medical schools may use the academic title 'Doctor of Naturopathic Medicine' or 'ND' but there is no standardized professional title in all states (see below). Accredited Naturopathic Doctors in 85224 generally practice as primary care providers of naturopathic medicine preferring to use a holistic approach with natural remedies such as medicinal herbs and foods rather than conventional drugs.
---
Insurance and licensing for Naturopaths in 85224?
Jurisdictions that regulate the practice of naturopathic medicine and where professionals may acccept insurance include Arizona, New Hampshire (Doctor of Naturopathic Medicine); Oregon, Utah, Washington (Naturopathic Physician); Minnesota (Naturopathic Doctor); Alaska, California (including Traditional Naturopaths), Colorado, Kansas, Maine (Naturopathic Doctor); Connecticut, District of Columbia, Hawaii, Idaho (excluding Traditional Naturopaths), Montana, Vermont (Naturopathic Physician); and North Dakota (Naturopath). In Canada, Manitoba (Doctor of Naturopathy); Saskatchewan , Nova Scotia, British Columbia (Naturopathic Physician); and Ontario, British Columbia (Doctor of Naturopathic Medicine).