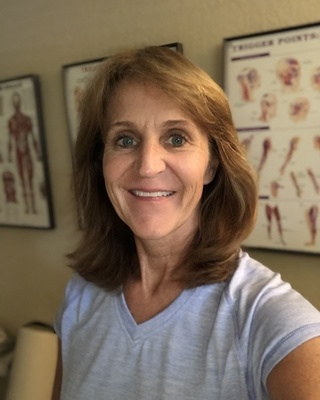 Lori Snyder
Massage Therapist, LMT
Verified
All the training is with the focus of specializing in
soft tissue injuries
and pain relief that impact our bodies and our lives.
Lori began her career graduating from the "Moscow School of Massage", Moscow Idaho, in 1998. She has continued her education taking several hundred hours of additional in depth massage courses in the area's below; *Neuromuscular Therapy *CranioSacral Therapy *Migraine Headaches *Sport injury *Repetitive Strain Injuries*Orthopedic Pain Mgmt *Advanced Muscle release *Lymphatic drainage *Neck Stiffness & Pain *TMJD reliefL*Myoskeletal Therapy *Sciatic nerve release *Fibromyalgia treatment *Low Back Pain relief *Medical Massage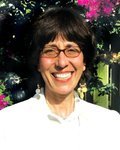 Eileen Yocheved Hande
Massage Therapist, BS, MA, LMT, CST
Verified
Over the last 20+ years in practice, I have successfully treated Stress, Muscle Spasms,Neck/Back/Jaw Pain, Sciatica, Headaches, TMJ and the Trauma, pain and soreness of hundreds of patients from Auto Injuries. Having been a Physical Educator and Triathlete, I understand the Structure and Function of the body from a unique perspective. It has been a passion and privilege to help patients in pain and injury. So, whether or not your current situation is a "simple" stiff neck, or recurring hip pain, I am trained to find the cause and integrate my therapies to help you.
Not accepting new clients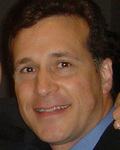 HealthQuest Wellness
Massage Therapist, LMT, MES, NSCA-CP
Verified
I take pride in being the local expert focusing on the treatment of painful soft tissue injury issues for over 30 years. My focus is on each patient/client's individual needs, goals and objectives. There is a reason why many local Physicians and Physical Therapists refer their patients to me. I treat painful neck, back or extremity issues, as well as injuries sustained from a sports or auto accident injury. Additionally, increasing flexibility and fitness is another focus. As a Medical Exercise Specialist with a background in Physical Therapy, many of my clients seek to improve their overall health status. Perhaps that is you ?
(561) 287-3650
Not accepting new clients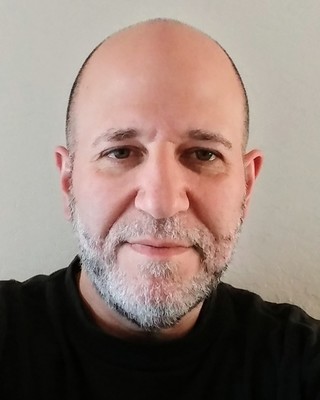 David Halfon
Massage Therapist, LMT, CST-D
Verified
I am a licensed massage therapist and CranioSacral therapist for 24 years. CranioSacral Therapy is a holistic manual therapy developed by Dr. John E. Upledger. I worked closely with Dr. Upledger at the Upledger Institute for 12 years. I was a therapist, Instructor and the director of The Intensive Program. I have worked with a broad clientele base from infants to the elderly, with ailments from back and neck pain, migraines, cerebral palsy, Autism, seizure disorders, scoliosis, PTSD, ADD, bipolar, fibromyalgia, TMJ issues and many other conditions. I have worked extensively with veterans from WWII to our current situation.
(561) 277-3175
Office is near:
Boynton Beach,
FL
33426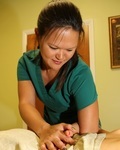 Evelyn Chan
Massage Therapist, LMT
Verified
1 Endorsed
As a massage therapist, my goal is to heal your body from aches and pains and gear you to a better self. Pain is a sign that something is wrong in your body, you must confront this pain and find out the causes of this imbalance.You are in charge of your body! You can be a better and healthier you!!!
(954) 607-1913
Office is near:
Deerfield Beach,
FL
33441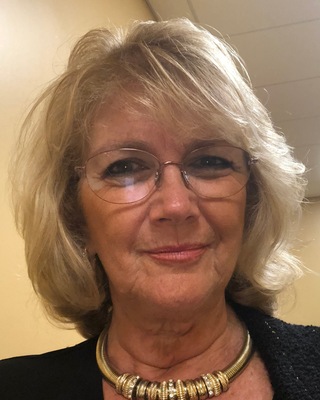 Shelly Kalef
Massage Therapist, LMT, NCTMB
Verified
If you are a cancer suvivor and suffer from Lymphedema or have any form of chronic inflammation or pain, this specialized technique is for you. Why suffer? feel better and experience significant results after the first treatment, even loose inches as a side effect. Through this unique specialized technique I have helped many clients in reducing their pain. "The K3D technique" is a deep decongestive technique that removes chronic inflammation via the lymphatic system, excellent for the release of neck and shoulders pain, lower back pain and extremities, it is a side lying massage quite effective with long lasting results.
(646) 846-1732
Office is near:
Wellington,
FL
33449
Not accepting new clients
Therapeutic Massage by Toni
Massage Therapist, LMT, NCBTMB , CPT
Verified
Hello and thank you for considering my services. I am a very experienced, mobile therapist primarily for residents within the Palm Beaches. My primary expertise is on therapeutic massage. To assist and encourage self healing. I incorporate many modalities to increase range of motion, to assist in the recovery process for injured, overworked, repetitive movement and committed athletes. For example: car accident victims, sports athletes, computer and phone over usage, carpal tunnel, migraines and rehabilitation from surgeries, to name a few. I look forward to helping you to help yourself feel better.
(561) 794-4825
West Palm Beach,
FL
33417
Not accepting new clients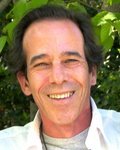 Peter Fox Healing Hands
Massage Therapist, LMT
Verified
Are you looking for something a bit different from the norm? I have a powerful gift - an ability do healing work by channeling energy, combing through your aura, and smoothing and strengthening your energy field. I also perform more traditional therapeutic massage, including Shiatsu, Acupressure, Reflexology, CranioSacral Therapy, Cupping Therapy, Sports, and Prenatal Massage, and I am Nationally Certified to do so. If you're looking for traditional massage therapy, you have many choices. But if you want serious healing work, look no further - you won't be disappointed. Check out my website: http://www.peterfoxhealinghands.com
Shamanic Massage Caremony
Massage Therapist
Verified
I created the MetaSoul Massage, a technique of connection between physical body and spiritual energies. It has been designed as a result of my extensive expertise in body and energy work modalities from all over the world, including: Polynesian massage (Ma-Uri and Lomi-Lomi Nui), Thai, Tibetan, Shiatsu, Deep Tissue, Swedish, Kundalini, Ayurvedic, and others...
(561) 288-5114
Office is near:
Fort Lauderdale,
FL
33301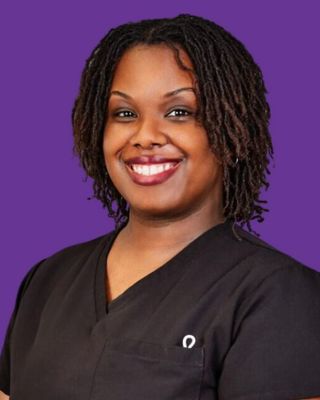 Arch Wellness LLC
Massage Therapist, LMT, CLT
Verified
Arch Wellness offers Massage Therapy and Skin Care Services for Oncology, Post Surgical, Conditions Affected By The Effects of Cancer Treatments, Edema, and Much More.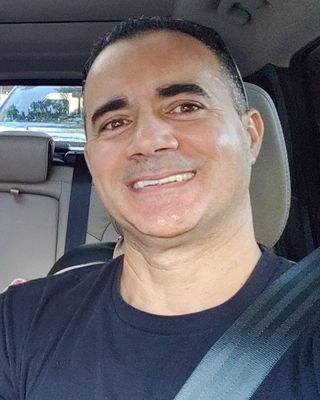 yunaturalhealing
Massage Therapist, LMT, PT, Nmt
Verified
Yunaturalhealing is proud to be your Licensed, Insured and Certified Physiotherapist. You can anticipate real and personalized care from me, Specialized in at-home massage therapy
(754) 203-5124
Fort Lauderdale,
FL
33301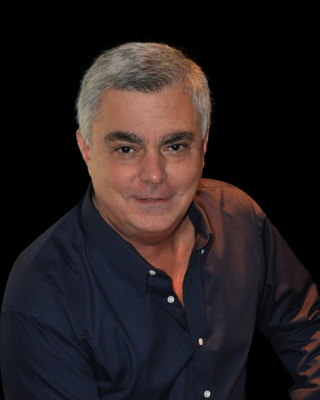 William F Neckman
Massage Therapist, LMT, NMT
Verified
I am a specialist in the treatment of pain. My focus is to identify postural distortions and biomechanical dysfunctions, then formulate and implement appropriate myofascial protocols returning patients to a pain free state as quickly as possible, (often in one session).
(954) 324-3146
Fort Lauderdale,
FL
33301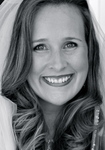 Janine Palmer-Cuevas
Massage Therapist, LMT
Verified
Several years back I experienced chronic muscle pain throughout my entire neck and shoulders. After tiring out from ibuprophen and heavy medications, I discovered the benefits of massage therapy and holistic healing. It changed my life so much, I became a Massage Therapist. Today, 17 years in practice and experience with Chiropractors, Orthopedics, Physical Therapists and Pilate Instructors, my techniques and knowledge of the body have grown tremendously. Whether you have an injury, chronic muscle pain or simply need to unwind for relaxation, our session together will bring you relief, guaranteed!
---
Soft Tissue Strains Massage Therapists
If you're looking for massage for soft tissue strains in Boca Raton or for a Boca Raton massage therapist for soft tissue, or a massage soft tissue strains or injuries Boca Raton, these massage professionals can help.


---
Who can practice massage in Boca Raton?
Most states have licensing requirements that must be met before a practitioner (a 'masseuse' or 'masseur') can use the title 'Massage Therapist', and some states require a license to practice any form of massage. Licensed Massage Therapists in Boca Raton have obtained the highest level of authentication. They must complete academic coursework in anatomy and physiology, as well as on the application of massage and bodywork, business and ethics, and specialized massage techniques. The Boca Raton LMT must then pass a certification exam.