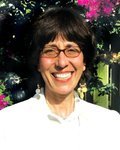 Eileen Yocheved Hande
Massage Therapist, BS, MA, LMT, CST
Verified
Over the last 20+ years in practice, I have successfully treated Stress, Muscle Spasms,Neck/Back/Jaw Pain, Sciatica, Headaches, TMJ and the Trauma, pain and soreness of hundreds of patients from Auto Injuries. Having been a Physical Educator and Triathlete, I understand the Structure and Function of the body from a unique perspective. It has been a passion and privilege to help patients in pain and injury. So, whether or not your current situation is a "simple" stiff neck, or recurring hip pain, I am trained to find the cause and integrate my therapies to help you.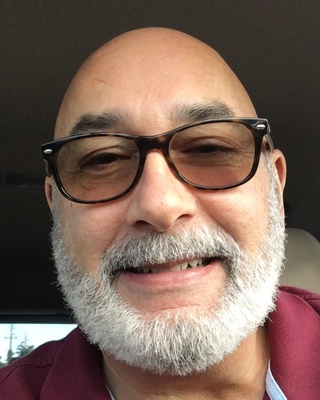 Leonardo Antunano
Massage Therapist, LMT, NMT, SMT, CHC
Verified
I offer a wide range of therapeutic healing and massage services, from relaxing massage to specialized and medical forms of treatment to address specific pain or dysfunction. Review the services I offer to learn more about what may be right for you. I am committed to actively assisting clients through every aspect of healing and maintaining wellness. I give my personal and professional best in all my treatment modalities and techniques, always with respect and compassion, and in peaceful and safe space. Book online at my website, or at www.schedulicity.com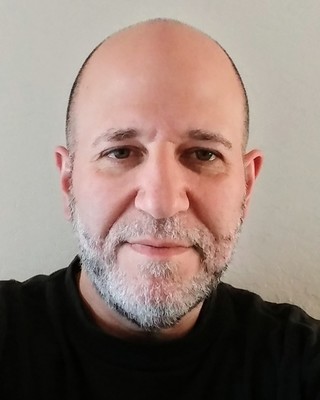 David Halfon
Massage Therapist, LMT, CST-D
Verified
I am a licensed massage therapist and CranioSacral therapist for 24 years. CranioSacral Therapy is a holistic manual therapy developed by Dr. John E. Upledger. I worked closely with Dr. Upledger at the Upledger Institute for 12 years. I was a therapist, Instructor and the director of The Intensive Program. I have worked with a broad clientele base from infants to the elderly, with ailments from back and neck pain, migraines, cerebral palsy, Autism, seizure disorders, scoliosis, PTSD, ADD, bipolar, fibromyalgia, TMJ issues and many other conditions. I have worked extensively with veterans from WWII to our current situation.
(561) 277-3175
Office is near:
Boynton Beach,
FL
33426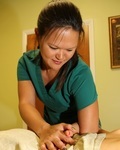 Evelyn Chan
Massage Therapist, LMT
Verified
1 Endorsed
As a massage therapist, my goal is to heal your body from aches and pains and gear you to a better self. Pain is a sign that something is wrong in your body, you must confront this pain and find out the causes of this imbalance.You are in charge of your body! You can be a better and healthier you!!!
(954) 607-1913
Office is near:
Deerfield Beach,
FL
33441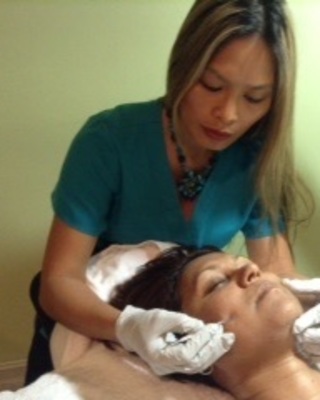 Gen Spa
Massage Therapist, LMT, NCTBMTB
Verified
1 Endorsed
Your Health is your Wealth! Healing your body, mind and soul, we specialize in therapeutic massage, using a combination of Swedish, deep tissue, lomiloni, acupressure and trigger point therapy. We will help you heal yourself and get rid of your aches and pains. Our modalities include swedish, deep tissue, acupressure, trigger point, hot stone, lomilomi, sports massage, injury treatment, thai yoga stretching, pregnant/pre-natal massage, geriatsu, headaches and muscle pain treatment. We also offer nail care services, organic facials, waxing, and make-up artist. Private room for nail care treatment, organic and non-organic facials, body wraps, and more.
(561) 600-9270
Office is near:
Deerfield Beach,
FL
33441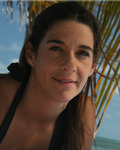 Leticia M Diana
Massage Therapist, LMT
Verified
Therapeutic Massage - More than just a massage I use a wide range of massage techniques entirely customized to your needs to improve your overall wellness helping you achieve balance, reverse the negative effects of stress, repair damaged muscle tissue, and remove pain throughout your body. My Treatment is based on the belief that the body, mind and spirit are one; therefore, we work on the physical energy level of the body, as well as the subtler mental and emotional layers to deliver a complete treatment. In other words, I offer a holistic approach to wellness.
(786) 250-1937
Office is near:
Miami,
FL
33280
Shamanic Massage Caremony
Massage Therapist
Verified
I created the MetaSoul Massage, a technique of connection between physical body and spiritual energies. It has been designed as a result of my extensive expertise in body and energy work modalities from all over the world, including: Polynesian massage (Ma-Uri and Lomi-Lomi Nui), Thai, Tibetan, Shiatsu, Deep Tissue, Swedish, Kundalini, Ayurvedic, and others...
(561) 288-5114
Office is near:
Fort Lauderdale,
FL
33301
---
Preteens / Tweens (11 to 13) Massage Therapists


For Massage help for preteens or for a Boca Raton pretween Massage Therapist these professionals provide help with preteen issues. They include preteen Massage Therapists in Boca Raton. They'll also help with tweens in Boca Raton.


---
Who can practice massage in Boca Raton?
Most states have licensing requirements that must be met before a practitioner (a 'masseuse' or 'masseur') can use the title 'Massage Therapist', and some states require a license to practice any form of massage. Licensed Massage Therapists in Boca Raton have obtained the highest level of authentication. They must complete academic coursework in anatomy and physiology, as well as on the application of massage and bodywork, business and ethics, and specialized massage techniques. The Boca Raton LMT must then pass a certification exam.