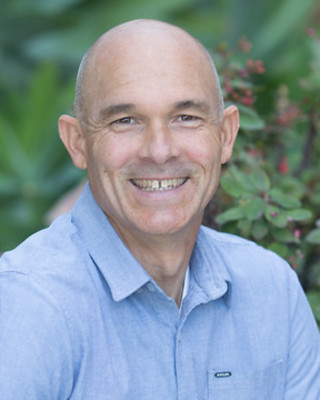 Scott Parrish
Massage Therapist, DPT, BA, CSP, CMT, GT
Verified
Welcome to Wav Wellness and Vitality! I offer therapeutic massage and bodywork specializing in SOMA Neuromuscular Integration® (a form of Rolfing) and hold over 20 years of hands on experience. Whether you are an elite athlete, a stay at home mom, a person suffering from ADD/ADDHD, or any 'body' of any age, I believe in treating the entire person, finding the cause of the problem, rather than chasing symptoms, in order to reduce chronic dysfunction. Each session is dedicated to creating lasting results allowing for optimal function, overall ease of movement, and a reduction in chronic pain.
(949) 438-4495
Office is near:
Dana Point,
CA
92629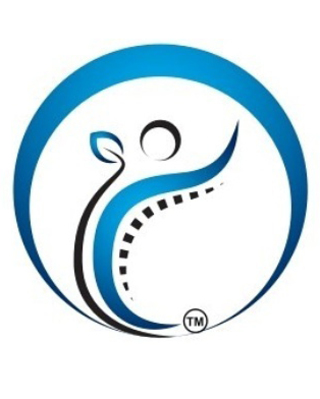 Feel Better Integrative Wellness
Massage Therapist, CMT, CLT, CDT
Verified
My clients come to me for various reasons. Some come for relaxation, most come seeking pain relief. Still, many are looking for a qualified practitioner specifically to help with reducing inflammation and discomfort after undergoing cosmetic surgery. More recently, I have been seeing plenty of doctor-referred clients dealing with autoimmune disorders or cancer. Whatever the reason they come, they are looking to get results in achieving their individual goals.
(951) 421-0765
Office is near:
Wildomar,
CA
92595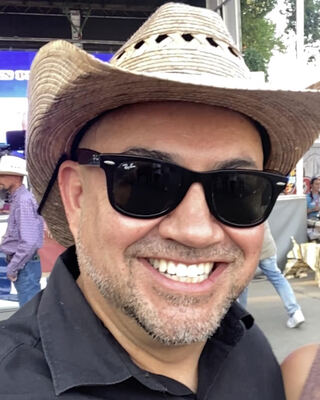 Leo De La Torre
Massage Therapist, BS, LMT
Verified
1 Endorsed
Take time to take care of yourself with my in-home therapeutic massage to relax, balance, and breath in wellness energy bodywork. I specialize in muscle release and alignment, pain management, stretching utilizing passive and active range of motion facilitation. Active stretching helps my clients lengthen, strengthen, and condition their muscular fascia restoring flexibility. I also incorporate deep tissue, strain counterstrain, and myoskeletal therapy to release scar tissue in surrounding joints and areas difficult to release with common stretching. These techniques help realign muscle fibers for greater mobility and stability.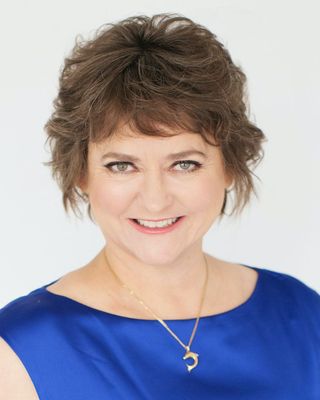 Lasting Pain Relief Center
Massage Therapist, CMT, MBA
Verified
We get people out of pain permanently, restore normal movement, eliminate compensations, and increase performance and range of motion.
(917) 746-6180
Office is near:
Newport Beach,
CA
92660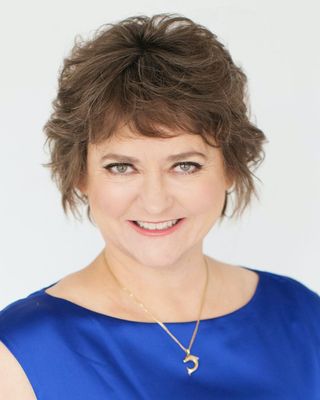 Lasting Pain Relief Center
Massage Therapist, CMT, NLP, MBA, RYT, RPT
Verified
You get better with Pain, Stress and Performance Solutions that quickly get you back to your pain-free, active life. Using state-of-the-art Therapies (Myofascial Release (MFR), Dynamic Neuromuscular Stabilization (DNS), Hypnosis, Health Coaching), we help: Back/Neck (herniated or bulging discs, pain, etc); SI joint; Scoliosis; Sciatica; TMJ; Jaws; Piriformis Syndrome; Traumas; Stress; Anxiety; Headaches/Migraines; Foot & Ankle; Eye/Vision; Fibromyalgia; Cancer; Whiplash; Pelvic Pain; Pelvic Floor Issues; Chronic Fatigue Syndrome; Scars; Sports Injuries; Chronic Pain; Carpel Tunnel; Women's Health; Adhesions; Myofascial Pain; Tendonitis; Tinitus; Plantar Fascitis; Traumatic Brain Injuries; Neurological Dysfunction; more.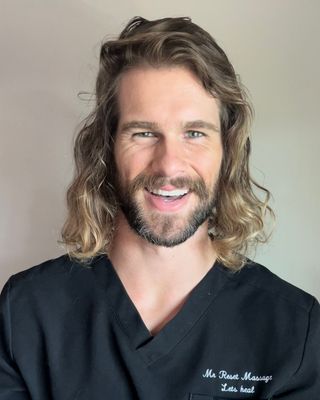 Mr Reset
Massage Therapist, LMT
Verified
I am Mr Reset for a reason - I unwind you at the seams; realigning your muscles • joints • nerves • body • mind. I'll find where you're hurting with the perfect pressure to melt away years of strain • frozen joint • nerve or muscle pain • anxiety • numbness • stuck emotions • join restrictions • injury / rehab support • so you're feeling centered, in less to no pain, relieved of the busy nerves/ weight of the world, get deep sleep, and moving easier! I even give free tips to boost results.
(323) 416-3389
Office is near:
Irvine,
CA
92602
---
Shoulder Pain Massage Therapists
If you're looking for shoulder massage in Laguna Niguel or for a Laguna Niguel shoulder massage therapist, or massage shoulder Laguna Niguel, these certified shoulder massage therapists Laguna Niguel specialize in massage for the neck and shoulder. Use shoulder massages Laguna Niguel, and shoulder pain massage Laguna Niguel to treat shoulder problems.


---
Who can practice massage in Laguna Niguel?
Most states have licensing requirements that must be met before a practitioner (a 'masseuse' or 'masseur') can use the title 'Massage Therapist', and some states require a license to practice any form of massage. Licensed Massage Therapists in Laguna Niguel have obtained the highest level of authentication. They must complete academic coursework in anatomy and physiology, as well as on the application of massage and bodywork, business and ethics, and specialized massage techniques. The Laguna Niguel LMT must then pass a certification exam.