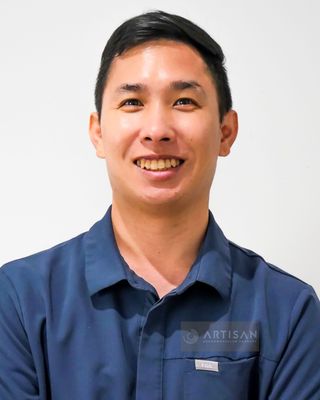 Artisan Neuromuscular & Sports Therapy
Massage Therapist, CMT, NMT
Verified
My name is Jesse Anoraj. I am your Facilitator! I am proficient in Massage Therapy & Soft tissue Health. I tailor treatments to improve mobility, restore function, alleviate pain and reduce or prevent physical restrictions, often caused by repetitive injury and physical & emotional trauma. It's all from my empathic quality of touch based on the Neuroscience of Massage Therapy.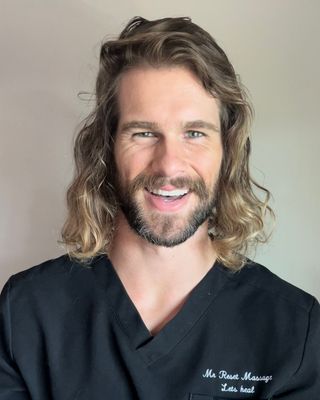 Mr Reset
Massage Therapist, LMT
Verified
I am Mr Reset for a reason - I unwind you at the seams; realigning your muscles • joints • nerves • body • mind. I'll find where you're hurting with the perfect pressure to melt away years of strain • frozen joint • nerve or muscle pain • anxiety • numbness • stuck emotions • join restrictions • injury / rehab support • so you're feeling centered, in less to no pain, relieved of the busy nerves/ weight of the world, get deep sleep, and moving easier! I even give free tips to boost results.
---
Myofascial Release Massage Therapists
Myofascial Release is a hands-on technique that involves applying gentle sustained pressure into the Myofascial connective tissue restrictions to eliminate pain and restore motion. If you're looking for myofascial release in 90046 or for an 90046 myofascial release therapist, myofascial release treatment 90046, these myofascial massage 90046 therapists specialize in myofascial release. These 90046 myofascial practitioners are trained specialists in myofascial release.


---
Who can practice massage in 90046?
Most states have licensing requirements that must be met before a practitioner (a 'masseuse' or 'masseur') can use the title 'Massage Therapist', and some states require a license to practice any form of massage. Licensed Massage Therapists in 90046 have obtained the highest level of authentication. They must complete academic coursework in anatomy and physiology, as well as on the application of massage and bodywork, business and ethics, and specialized massage techniques. The 90046 LMT must then pass a certification exam.