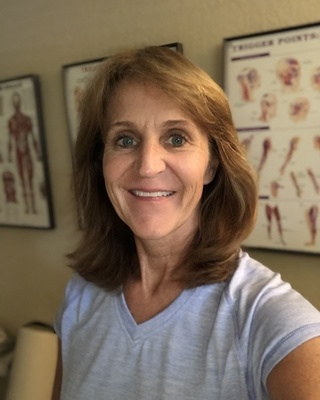 Lori Snyder
Lori began her career graduating from the "Moscow School of Massage", Moscow Idaho, in 1998. She has continued her education taking several hundred hours of additional in depth massage courses in the area's below; *Neuromuscular Therapy *CranioSacral Therapy *Migraine Headaches *Sport injury *Repetitive Strain Injuries*Orthopedic Pain Mgmt *Advanced Muscle release *Lymphatic drainage *Neck Stiffness & Pain *TMJD reliefL*Myoskeletal Therapy *Sciatic nerve release *Fibromyalgia treatment *Low Back Pain relief *Medical Massage
Lori began her career graduating from the "Moscow School of Massage", Moscow Idaho, in 1998. She has continued her education taking several hundred hours of additional in depth massage courses in the area's below; *Neuromuscular Therapy *CranioSacral Therapy *Migraine Headaches *Sport injury *Repetitive Strain Injuries*Orthopedic Pain Mgmt *Advanced Muscle release *Lymphatic drainage *Neck Stiffness & Pain *TMJD reliefL*Myoskeletal Therapy *Sciatic nerve release *Fibromyalgia treatment *Low Back Pain relief *Medical Massage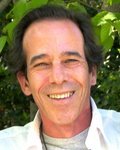 Peter Fox Healing Hands
Are you looking for something a bit different from the norm? I have a powerful gift - an ability do healing work by channeling energy, combing through your aura, and smoothing and strengthening your energy field. I also perform more traditional therapeutic massage, including Shiatsu, Acupressure, Reflexology, CranioSacral Therapy, Cupping Therapy, Sports, and Prenatal Massage, and I am Nationally Certified to do so. If you're looking for traditional massage therapy, you have many choices. But if you want serious healing work, look no further - you won't be disappointed. Check out my website: http://www.peterfoxhealinghands.com
Are you looking for something a bit different from the norm? I have a powerful gift - an ability do healing work by channeling energy, combing through your aura, and smoothing and strengthening your energy field. I also perform more traditional therapeutic massage, including Shiatsu, Acupressure, Reflexology, CranioSacral Therapy, Cupping Therapy, Sports, and Prenatal Massage, and I am Nationally Certified to do so. If you're looking for traditional massage therapy, you have many choices. But if you want serious healing work, look no further - you won't be disappointed. Check out my website: http://www.peterfoxhealinghands.com
---
Pain Management Massage Therapists
If you're looking for pain management massage in 33024 or for a 33024 pain management massage therapist, or massage pain management 33024, these certified pain management massage therapists 33024 specialize in massage for pain management. Use pain management massages 33024, and massage and pain management 33024 techniques to control pain.


---
Who can practice massage in 33024?
Most states have licensing requirements that must be met before a practitioner (a 'masseuse' or 'masseur') can use the title 'Massage Therapist', and some states require a license to practice any form of massage. Licensed Massage Therapists in 33024 have obtained the highest level of authentication. They must complete academic coursework in anatomy and physiology, as well as on the application of massage and bodywork, business and ethics, and specialized massage techniques. The 33024 LMT must then pass a certification exam.