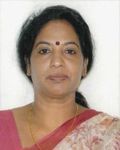 ---
Wellness/Healing/Prevention Homeopaths
If you're looking for massage for wellness in Hillsborough or for a Hillsborough massage therapist for prevention, or a massage wellness and prevention Hillsborough, these massage professionals can help.


How to tell if Homeopathy is right for me?
Hillsborough Homeopaths have broad skills and are able to work with a wide range of symptoms.

Homeopaths treat patients with heavily diluted solutions.