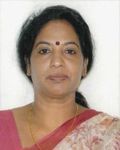 Santhigram Wellness Kerala Ayurvedic Center
Homeopath, MD, (AM), BBFR, DHM, MT
Verified
I HAD BEEN TREATING SUCCESSFULLY HUNDREDS OF CHRONIC CASES RELATING TO ALLERGIC DISEASES, INFERTILITY, DEPRESSION, SCIATICA, MIGRAINE, PSORIASIS, ECZEMA, BACK PAIN, NECK PAIN, ARTHRITIS, ANXIETY, DEPRESSION, SLEEPLESSNESS, EXCESS WEIGHT, SINUS , MILE STONE DELAYED CHILDREN, VARIOUS OTHER SKELETO-MUSCULAR DISEASES, PSYCHOSOMATIC PROBLEMS ETC.
---
Pain Management Homeopaths
If you're looking for acupuncture for pain management in Middlesex County or for a Middlesex County pain management acupuncturist these acupuncture pain management Middlesex County professionals provide pain management and pain therapy. They include pain management acupuncture professionals, pain management acupressure professionals, and pain management acupuncturists. They can provide acupuncture for chronic pain Middlesex County, pain management acupuncturist Middlesex County, arthritis pain management and referrals to pain management doctors, pain management physicians and pain management specialists.


---
How to tell if Homeopathy is right for me?
Middlesex County Homeopaths have broad skills and are able to work with a wide range of symptoms.

Homeopaths treat patients with heavily diluted solutions.