Homeopaths near Chula Vista, CA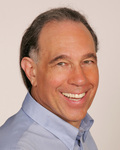 Rosebay Wellness Holistic Transformation Center
Homeopath, DPh, MHt, HHP, DD, NDP
Verified
My Ideal client is open to new possibilities, ready for change, motivated to optimize and balance their life. I am an expert with laser-like skill to select the perfect remedies to stimulate the bodies natural healing and permanently transforming excessive stress, low energy, physical or emotional pain, dis-eases, feeling blocked or ANY ISSUE HOLDING YOU BACK. Are you ready to be in UNCONDITIONAL freedom, peace, joy, love, harmony and balance. These CHANGES can positively impact your: Health, Relationships, Business,Career, finding your true life Purpose and more. Are you ready for true health and reinvent your life Now?
---
How to tell if Homeopathy is right for me?
Chula Vista Homeopaths have broad skills and are able to work with a wide range of symptoms.

Homeopaths treat patients with heavily diluted solutions.
---
How to find a Homeopath with specific treatment skills?
If you're looking for a specialist in
Chula Vista
,
California
, try to refine your search with our left nav bar.
You can also try contacting a Homeopathy professional to ask for a consultation or referral.
---
How to use my insurance?
Many Homeopathy professionals accept health insurance. Check to see if your insurance is covered. Feel free to discuss this when you contact the Homeopath.