Dentists near Ventura, CA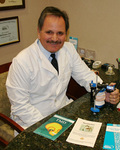 Westlake TMJ & Sleep
I look forward to treating patients with a history of TMJ pain, neuropathic pain, pain from nerve injuries, facial pain, headaches, or sleep apnea patient who can not tollerate CPAP. I have been treating TMJ, facial pain, and sleep medicine for 10 years. I am on faculy at the USC Orofacial Pain clinic where I teach residents all aspects of TMJ, facial pain, and sleep medicine. I treat my patients with care like they are family. ---- Dr. Borquez
(805) 633-6596
Office is near:
Camarillo,
CA
93010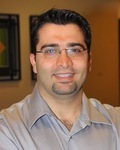 David E Shirazi
Dentist, DDS, MS, LAc
Verified
The ideal patient for me is someone who has already been everywhere, seen every specialist there is to see, and has never gotten significantly better. I treat any Jaw, Head or Facial pain using the most conservative, non-surgical techniques known. Another ideal patient would be someone diagnosed with Sleep Apnea, or snoring, who cannot tolerate the CPAP.
---
Can a Ventura Dentist help?
Dentists in Ventura diagnose and treat problems with teeth, gums and tissues in the mouth.

Dentists perform dental surgery on gums and supporting bones to treat gum disease. They remove tooth decay, fill cavities, place protective sealants on children's teeth, straighten teeth, repair fractured teeth and provide dental care. Ventura Dentists extract teeth and make models and measurements for dentures to replace missing teeth.
---
How are Dentists licensed?
Licensed Dentists in Ventura have generally completed 3 or more years of undergraduate education plus 4 years of dental school and have passed the National Board Dental Exams. State licensing boards then require professionals to pass state licensing exams in order to practice in general dentistry. Additional post-graduate training is required to become a Ventura dental specialist, such as an orthodontist, periodontist or oral and maxillofacial surgeon. (Source: American Dental Association).
---
How to use my dental insurance?
Most Ventura Dentists and dental groups accept health insurance. Check to see if your insurance is covered. There are only a few
medicare dentists
and
medicaid dentists
serving the Ventura market. Follow these links to see if there is one nearby. There's no such thing as a cheap dentist and the best dentist is the one who gives you the best care.