Dentists near 75209
View cities and counties in 75209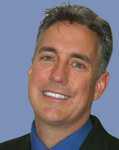 Park Cities Dental Care
Dentist, DDS, MAGD
Verified
A trusted dentist in the Park Cities area of Dallas, I always put your comfort, needs and concerns first. You might just want a better smile. As a designated Master Dentist of the Academy of General Dentistry, I provide comprehensive care, all under one roof - no need to run all over town. I promise you will feel welcome in your new dental "home".
---
Can a 75209 Dentist help?
Dentists in 75209 diagnose and treat problems with teeth, gums and tissues in the mouth.

Dentists perform dental surgery on gums and supporting bones to treat gum disease. They remove tooth decay, fill cavities, place protective sealants on children's teeth, straighten teeth, repair fractured teeth and provide dental care. 75209 Dentists extract teeth and make models and measurements for dentures to replace missing teeth.
---
How are Dentists licensed?
Licensed Dentists in 75209 have generally completed 3 or more years of undergraduate education plus 4 years of dental school and have passed the National Board Dental Exams. State licensing boards then require professionals to pass state licensing exams in order to practice in general dentistry. Additional post-graduate training is required to become a 75209 dental specialist, such as an orthodontist, periodontist or oral and maxillofacial surgeon. (Source: American Dental Association).
---
How to use my dental insurance?
Most 75209 Dentists and dental groups accept health insurance. Check to see if your insurance is covered. There are only a few
medicare dentists
and
medicaid dentists
serving the 75209 market. Follow these links to see if there is one nearby. There's no such thing as a cheap dentist and the best dentist is the one who gives you the best care.