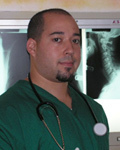 Davin R Barbanell
AUTO ACCIDENT CLINIC MIAMI, NORTH MIAMI 305-934-8444(CALL ME NOW FOR AN APPOINTMENT)GET OUT OF PAIN! Car Accident/Slip & Fall/ Auto Accident, Neck/Back Pain Relief. Dr. Barbanell is the premier rehabilitation chiropractor with 6 convenient locations in Dade,Broward,Palm Beach counties. Dr. Barbanell has over 9 years experience treating traumatic accident related injuries.We treat: neck pain,back pain,joint pain,auto accident injury,slip fall pain,car accident injury,rehab,headaches&long term pain syndromes. Se habla espanol. Locations in North Miami,Coral Gables,Kendall,Miami Lakes,Pompano Beach,West Palm Beach. 33181 33014 33186 33406 33126 33069
AUTO ACCIDENT CLINIC MIAMI, NORTH MIAMI 305-934-8444(CALL ME NOW FOR AN APPOINTMENT)GET OUT OF PAIN! Car Accident/Slip & Fall/ Auto Accident, Neck/Back Pain Relief. Dr. Barbanell is the premier rehabilitation chiropractor with 6 convenient locations in Dade,Broward,Palm Beach counties. Dr. Barbanell has over 9 years experience treating traumatic accident related injuries.We treat: neck pain,back pain,joint pain,auto accident injury,slip fall pain,car accident injury,rehab,headaches&long term pain syndromes. Se habla espanol. Locations in North Miami,Coral Gables,Kendall,Miami Lakes,Pompano Beach,West Palm Beach. 33181 33014 33186 33406 33126 33069
---
Headache Chiropractors
If you're looking for chiropractor headache in 33181 or a 33181 chiropractors headaches, or chiropractors 33181 headaches, these chiropractic professionals provide help with headache pain, and chiropractic methods for headache relief. Use a chiropractor for headaches who treat headache pain relief.


---
Chiropractic in 33181 - is it right for me?
33181 Chiropractors specialize in the interactions between our nerves, muscles and skeleton and their effects on our general health. They diagnose problems and use manual therapy, including joint adjustment and manipulation, to prevent and treat them.
Many people who seek 33181 chiropractic care do so for help with back pain, especially lower
back pain
,
neck pain
and
headache
.
Spinal adjustment in 33181
or chiropractic adjustment is the most common method of treatment--it refers to the manual adjustment by the chiropractor of the three-joint complex at the base of your spine with sufficient force to create a sensation of 'release', increasing the joint's range and reducing pain.
A treatment plan may involve one or more manual adjustments. Many chiropractors in 33181 also incorporate nutritional counseling, exercise or rehabilitation into the treatment plan.