Chiropractors near 33025
View cities and counties in 33025
Rosalyn Miller
Chiropractor, DC
Verified
As a Chiropractor, I specialize in Applied Kinesiology I have many tools to evaluate the cause and prevention of disease. Applied Kinesiology allows me to communicate with the body to determine how and where the distortions that cause disease can be found and eliminated. From the new born to the elderly, each patient is given individual attention to their particular health concerns. I am a wellness consultant who will partner with you to help restore and maintain your health and the health of your family.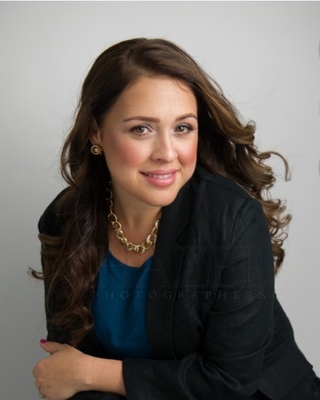 Accident Clinic Miami
Chiropractor, DC
Verified
If you've been injured as a result of an auto accident or slip and fall. Don't wait for your injuries to become worse. Call now to schedule a consultation with Dr. Keren Gomez, Chiropractor in the Miami and Miami Lakes area. You have 14 days to claim your medical benefits.Call Now 24/7 305-761-6528
---
Chiropractic in 33025 - is it right for me?
33025 Chiropractors specialize in the interactions between our nerves, muscles and skeleton and their effects on our general health. They diagnose problems and use manual therapy, including joint adjustment and manipulation, to prevent and treat them.
Many people who seek 33025 chiropractic care do so for help with back pain, especially lower
back pain
,
neck pain
and
headache
.
Spinal adjustment in 33025
or chiropractic adjustment is the most common method of treatment--it refers to the manual adjustment by the chiropractor of the three-joint complex at the base of your spine with sufficient force to create a sensation of 'release', increasing the joint's range and reducing pain.
A treatment plan may involve one or more manual adjustments. Many chiropractors in 33025 also incorporate nutritional counseling, exercise or rehabilitation into the treatment plan.
---
How is a Chiropractor licensed?
The Doctor of Chiropractic (DC) in 33025 must complete four academic years at a school accredited by the Council on Chiropractic Education, as well as a one-year internship at an outpatient clinic owned and run by a chiropractic college. They are tested and certified by the National Board of Chiropractic Examiners, and licensed by the state in which they practice. To maintain licensure in most states, practitioners must complete a certain number of continuing education hours annually.
There are several schools of chiropractic adjustment techniques, although most chiropractors mix techniques from several schools. Some
Applied Kinesiologists in 33025
are qualified as Chiropractors.